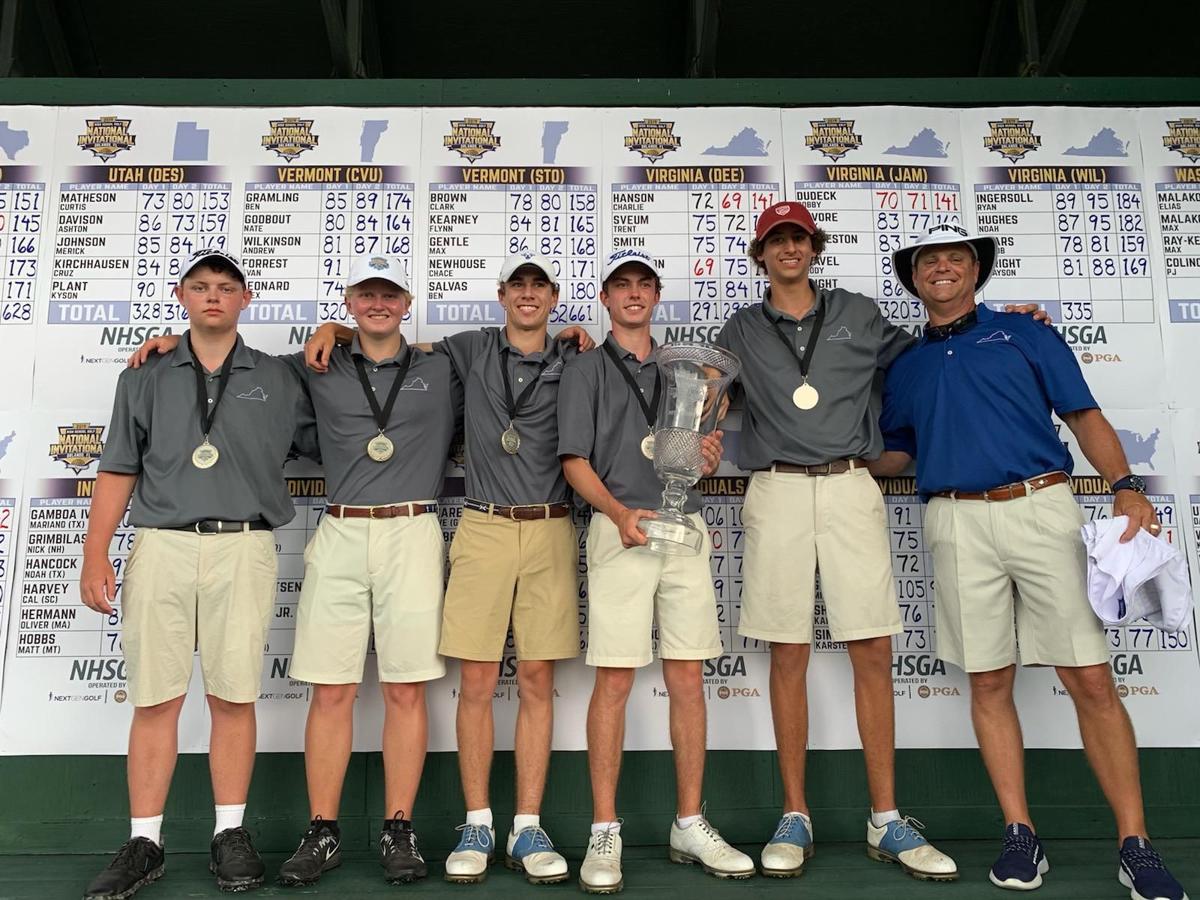 Five boys from Deep Run won the first High School Golf National Invitational in Orlando last week, posting a two-day score of 5-over 581 at the Walt Disney World Golf Courses.
Charlie Hanson, a rising senior and first-team All-Metro player, shot a 3-under 141, which was tied for fifth best among the 172 boys who completed the competition. Aidan Thomas, a New Mexico player, was the medalist, scoring a 9-under 135. 
The event, hosted by the National High School Golf Association, was the first national championship for high school teams that's ever taken place, Deep Run coach Josh Aldrich said, and it was about three years in the making. Every team that won a state championship was invited, and about 25 of them attended. Individuals also were invited, and nearly 400 boys and girls from 42 states took part.  
The boys from Deep Run, who have claimed the past four Class 5 state titles, shot a 291 on Day 1, ending the first half of the competition tied for second. While Deep Run had played the Magnolia course, the tougher of the two courses, the other leaders had competed on Palm, the easier course.
When Day 2 came, the Deep Run boys took to the easier course, shot a 290, and the rest of the competition fell behind on the harder course. When it was all over, Deep Run had won by a comfortable margin of 11 strokes – a team from Arkansas placed second with a score of 16-over 592. 
"This was quite a big stage," Aldrich said. "With our experience, our guys didn't press at all. They just kept playing and kept their cool." 
All five Deep Run players will return for the 2019 season. Brint Harbison, a rising junior who was named second-team All-Metro, shot an even 144, the 10th best score in the event. Trent Sveum, a rising junior who was named first-team All-Metro, shot a 3-over 147. Zack Smith, a rising senior who was named first-team All-Metro, shot a 5-over 149, and Ian Walters, a rising senior who was named second-team All-Metro, shot a 15-over 159. 
Also in attendance was Jamestown, the Class 4 state champion, which finished 10th.