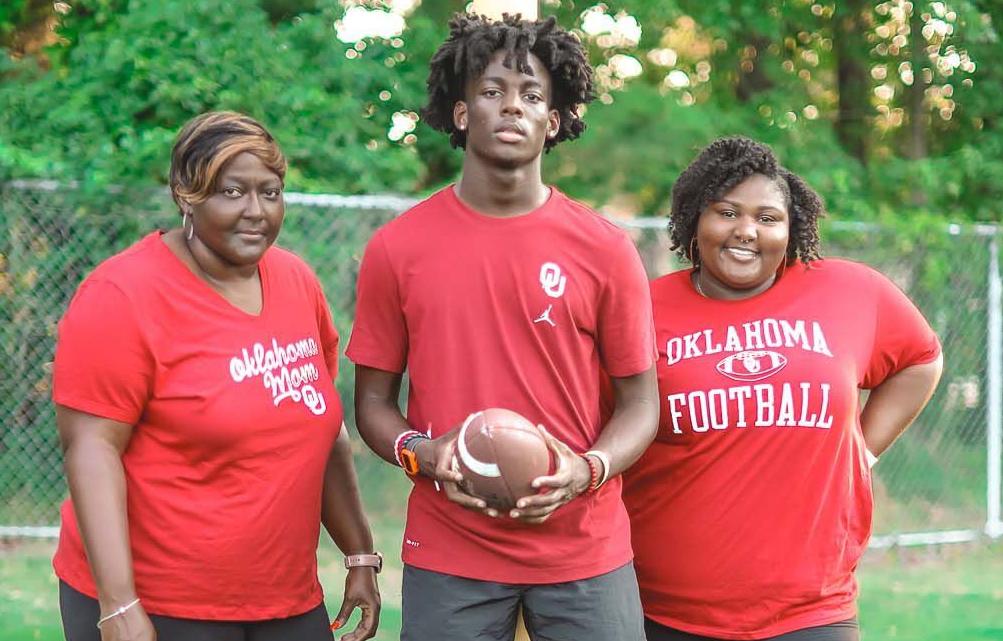 Highland Springs rising senior defensive back Damond Harmon committed to Oklahoma on Saturday night, making him the first Springers player to commit for the Class of 2021.
Harmon's other finalists were South Carolina, Penn State, Tennessee and Georgia. Because of the pandemic, the only school he was able to visit in person was South Carolina. Virtual tours of campus, FaceTime and Zoom were important tools for Harmon to learn the lay of the land and meet the players and coaches, Highland Springs coach Loren Johnson said.
Former Virginia Tech assistant Shane Beamer, who now coaches at Oklahoma, was a prominent figure in Harmon's recruitment.
Harmon, 6-foot-1, 178 pounds, could start at nickel back and later play corner or safety, Johnson said. Harmon was named second-team All-Metro as a junior when he recorded 22 tackles, 12 assists, five interceptions and seven pass breakups. He scored one touchdown.
He's the second high-level defensive back to come out of Highland Springs in two years, following Malcolm Greene, who signed with Clemson in the Class of 2020. While the two have the same background and technique, Johnson said, they have different skill sets. Harmon is a little more rangey, and Greene is a little thicker.
Harmon should be at Highland Springs through June, Johnson said, though it appears the earliest a season would start is February. Even if there's a season, Johnson said he's unsure a high-level player such as Harmon should play. Future college players could risk injury playing in the spring. They're expected to show up for summer practice in June or July.
A player could burn out playing a two-month season in the spring and then jumping into college football by the summer. "That's a tough situation," Johnson added.
In February, The Times-Dispatch named Harmon the No. 2 recruit on its junior ranking for the Class of 2021, following Hopewell running back TreVeyon Henderson, who has committed to Ohio State. Two other high-level area recruits already have committed, Benedictine quarterback Jay Woolfolk (Virginia) and Thomas Jefferson receiver Jaylen Jones (Virginia Tech).
Like Harmon, most high-level recruits have gone out of state in recent years. Virginia didn't give him an offer, Johnson said, and while Virginia Tech did, the recruitment didn't last long.