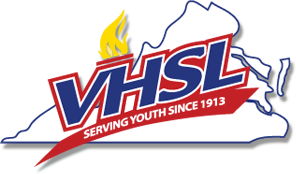 The National Federation of High Schools has released suggestions for how state associations could restart high school athletics in phases. The Virginia High School League, which governs public school sports in Virginia, is a member of the NFHS.
The NFHS formed a 15-member advisory committee, which implemented these guidelines. The committee includes medical doctors, athletic trainers, high school coaches and officials, research specialists and state association executives.
The committee suggests athletics resume in three phases. The first phase allows for modified workouts and practices. The second phase allows for practice and competition of sports with limited contact between participants, including basketball, field hockey and volleyball.
The third phase allows for modified practices for sports with sustained contact, including football.
The NFHS also recommends limited travel so social distance can be maintained in buses, cars and vans. Spectators would not be allowed to attend events until state health departments lift restrictions on mass gatherings.
Practices cannot involve a ball that is passed between players, and contact between players is not allowed. All individuals would have to maintain a 6-foot distance at all times.
Coaches and students would be screened, including having their temperatures taken, prior to workouts.
Gatherings would be limited to 10 or fewer people.
Workouts would be conducted in pods of the same 5-10 students always working out together to limit exposure if someone develops an infection.
Locker rooms would not be used. Players would arrive wearing their athletic gear and return home to shower and change.
There would be no shared athletic equipment, including towels, clothes, shoes or sports-specific equipment.
Weightlifting that requires a spotter cannot be conducted because it would not honor social-distancing regulations.
All equipment would be cleaned during and after use.
Low-risk sports can resume practice and competition. These are sports that involve no contact, including individual running in track and field, swimming and golf.
Moderate-risk sports may have modified practices. These are sports with sustained contact, but they are either sports that have protective equipment that reduces respiratory particle transmission, sports that have only intermittent contact or sports that use equipment that can't be cleaned between participants, including basketball, volleyball, baseball, softball, soccer, gymnastics, field hockey, tennis, girls lacrosse, high jump, long jump and pole vault.
Indoor gatherings would be limited to 10 people. Outdoor gatherings would be limited to 50.
Locker rooms can be used, but individuals must keep a 6-foot distance from one another.
Spotters can be used for weightlifting if they stand at the edges of the bar.
Moderate-risk sports can resume practice and competition. 
Modified practice can begin for high-risk sports. These sports would need to continue screening before practices, while lower-risk sports can discontinue screening. These sports involve close, sustained contact and lack of significant protective barriers for respiratory particle transmission. They include football, wrestling and boys lacrosse.
Leagues would reassess epidemiology data and the success of other levels of competition when determining if they can bring back normal practices and competition in high-risk sports.
Gatherings would be limited to 50 people indoors or outdoors.
Individuals would keep a distance of 3 to 6 feet apart.
(804) 649-6109
@EricKolenich