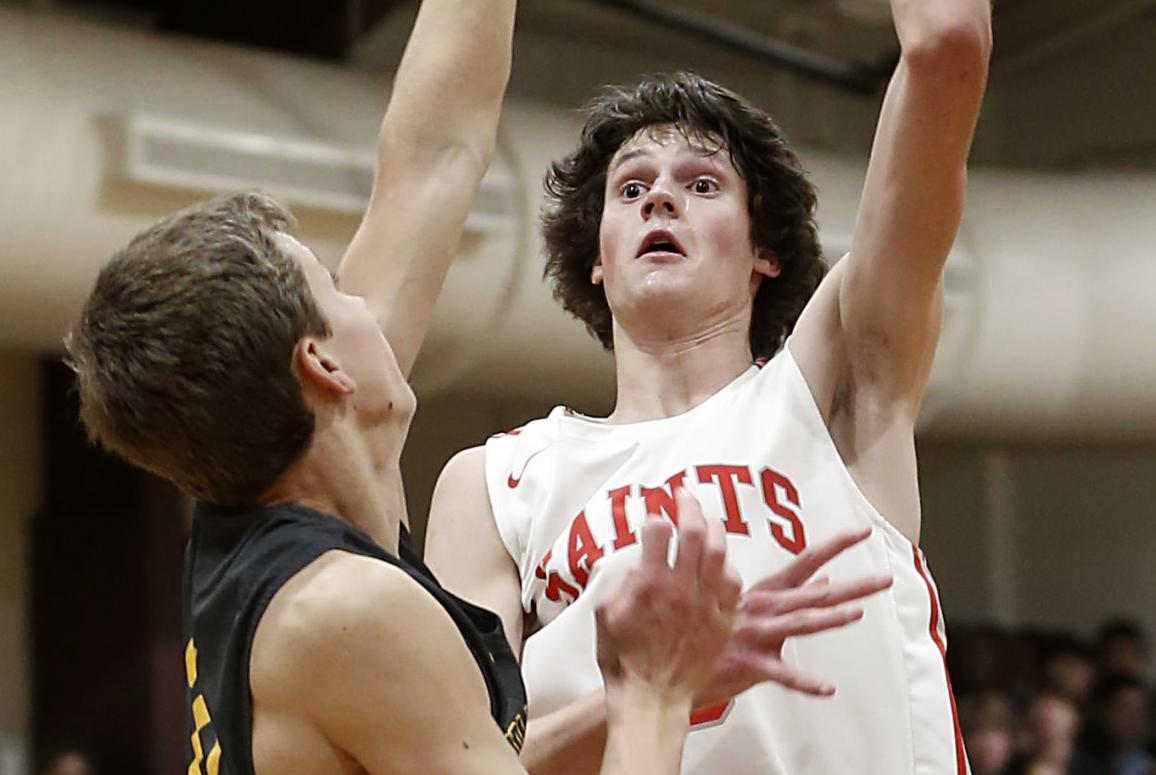 St. Christopher's forward Gill Williamson will play at Virginia Tech next season as a preferred walk-on, Saints coach Hamill Jones said.
The 6-foot-8, 185-pound Williamson averaged 16 points, 6 rebounds and 3 blocks this past season.
Williamson was a quarterback in football and played lacrosse. Jones said earlier this season Williamson was a diamond in the rough in basketball, a player who could shoot with both hands, run the floor, play above the rim, rebound, defend and block shots.
"Gill had a great season and his upside is tremendous," Jones said in a text message. "He's always played multiple sports, which has helped him in many different ways, so college will be the first time he's focused on just basketball.
"He is an outstanding athlete with a strong feel for the game and shooting touch. Gill is probably still growing, too, and he will definitely get stronger in college.
"There were some scholarship possibilities at smaller schools and the consideration of a [postgraduate] year, but the opportunity to go to Virginia Tech right now and play for great coaches like coach [Mike] Young and his staff was exactly what Gill was looking for. They are excited about what Gill can bring to their team and the player that he can become with full dedication to basketball."
(804) 649-6965
@timpearrelltd