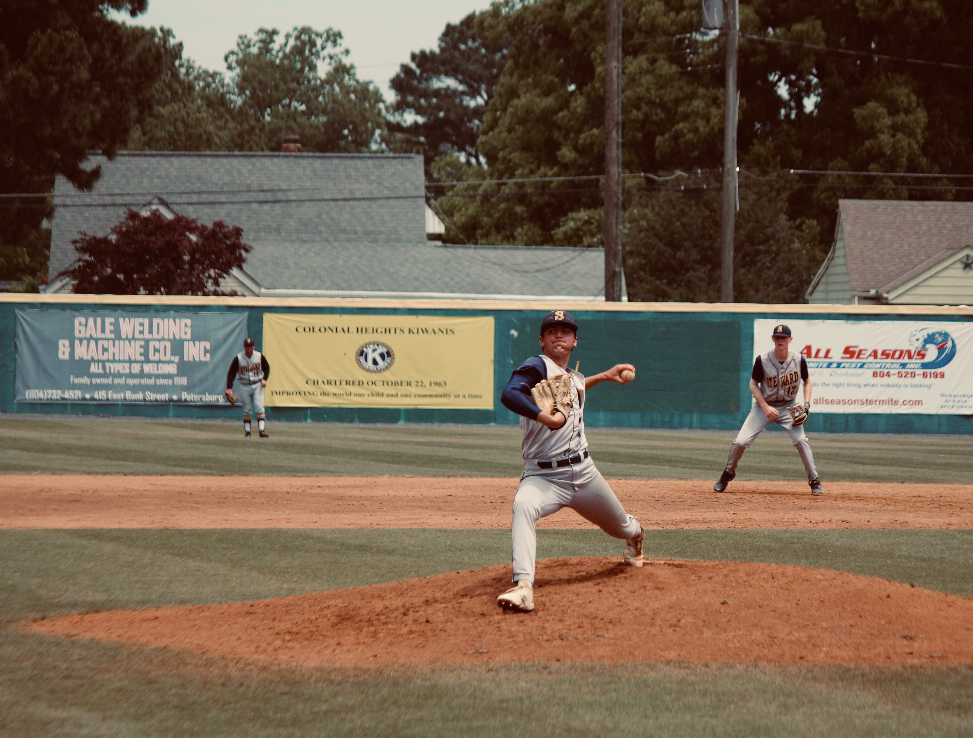 Harrison Clifton had never done his own laundry or washed his own dishes.
So when Clifton, then 17, journeyed to Boston last summer for a solitary 10-week stay to train with renowned performance coach Eric Cressey, he had to learn independence on the fly.
"To go from having laundry and dishes done for me to living on my own, by myself, in the middle of a city that I had never been to before with nobody I knew … It did a lot to me," said Clifton, a senior left-handed pitcher at Steward who has committed to play at Richmond.
"I learned more than I really ever dreamed I would. And one of the most valuable lessons I learned was how to enjoy time by myself."
After his Spartans lost in the VISAA Division II semifinal to cap Clifton's junior year, he decided to invest in his development rather than play summer ball. He called the decision a "shot in the dark" because he was forgoing chances to put himself in front of college scouts.
In January, the New York Yankees named Cressey their new director of player health and performance as part of an initiative to overhaul their training staff. He's worked with top major league arms such as Corey Kluber, Noah Syndergaard and Max Scherzer.
In traveling to Boston to work with Cressey, Clifton was taking an ambitious step in his young career. The program consisted primarily of college players in their early 20s. Clifton was the youngest player there by about four years.
Clifton said the physical strain and expertise of the program dramatically changed his athletic profile. But it also proved a perfect incubation environment for his mental development.
"Every one of those players there — that was their life, that was their job, that was their passion," he said.
"Everything that they felt like they were put on this earth to do was to be a baseball player and to get better. So to be surrounded by people that were so driven, it really elevated my game a lot."
Clifton initially committed to play at Clemson as a freshman in 2016. But after that "didn't work out," he refocused his training efforts, hoping to play at another ACC powerhouse.
That initiative led him to Cressey's program, where he was exposed to a wide range of college options. While in Boston, coaches and players preached to Clifton the importance of attending a college "where they want me just as bad as I want them."
That understanding, in addition to conversations with UR pitching coach R.J. Thomas, led him to the Spiders.
"I'm a human being just like everyone else — I want to be wanted, we all want to be wanted. We all want to feel valued," Clifton said, adding that to achieve his dream of playing professionally, he sought a college where he could quickly garner a hefty workload on the mound.
"So I decided I wanted to go somewhere where I had a really good chance at being an impactful player right away, and that place for me just happened to be in my backyard."
Although Clifton trained hard his entire stay in Boston, he was given free tickets to a Red Sox game by another player who lived there. Clifton, a trainer and a couple college players took the tickets, and only upon arriving at Fenway Park did they realize their seats were right behind home plate.
Clifton ended up meeting Red Sox owner John Henry, who let him try on a World Series ring.
"Pretty unreal," Clifton said.
The summer leading into Clifton's freshman season won't exactly go according to plan as athletes, like everyone else, adjust to life amid a pandemic. Clifton was "heartbroken" to lose his senior season at Steward.
A team captain, he was particularly disappointed to lose the opportunity to pass on what he's learned to the next generation of Spartans.
"One thing that I loved about being a captain, even though I didn't get to live it too long, is I have the power to show a lot younger kids that are playing with us what they're capable of," he said.
"And I was really looking forward to being able to show a lot of kids that this year ... and really help carry this team to something special."
Clifton was "never a big TV guy" before the pandemic. Now, he said it's "scary" how many Netflix shows he's gone through. But a family friend has a home gym, so he's been able to stay in shape.
In hindsight, Clifton is quite grateful for his coming-of-age trip to Boston, athletic progress aside. It was the first time in life he'd been out on his own, away from his family. And the mental fortitude gained through that experience, he said, has proved invaluable under lockdown.
"I learned a lot about how to be by myself and how to find ways to be positive and find ways to have really good self-talk," he said, adding that many kids his age are too hard on themselves and struggle to establish positivity.
"But when you're forced to be with yourself for all that time, you really learn a lot about yourself."