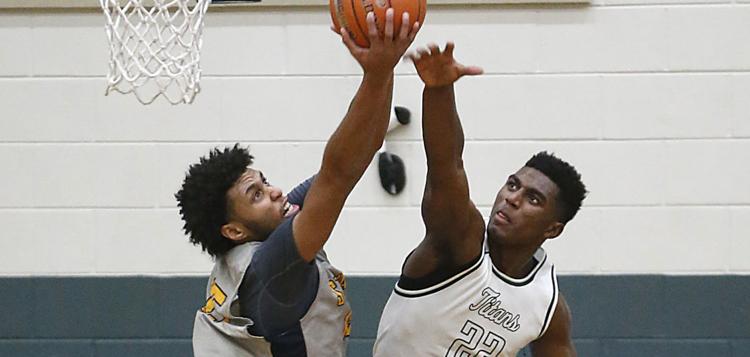 Player of the year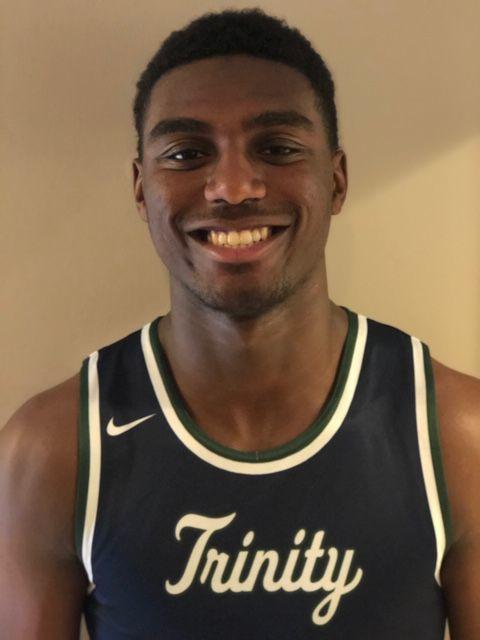 Henry Coleman
School: Trinity Episcopal
The skinny: The Duke signee averaged 22.8 points, 12.8 rebounds and 3.4 assists while shooting 66.5% from the field. For the second consecutive year, he was named first-team VISAA all-state in Division I and the Prep League player of the year. In his final game, he became Trinity's first boys player to go over 2,000 career points, a milestone he accomplished in three seasons. In his final two seasons, Coleman scored 800 and 706 points, respectively.
Three words to describe him: "Amiable, hardworking, leadership"
---
The rest of the first team: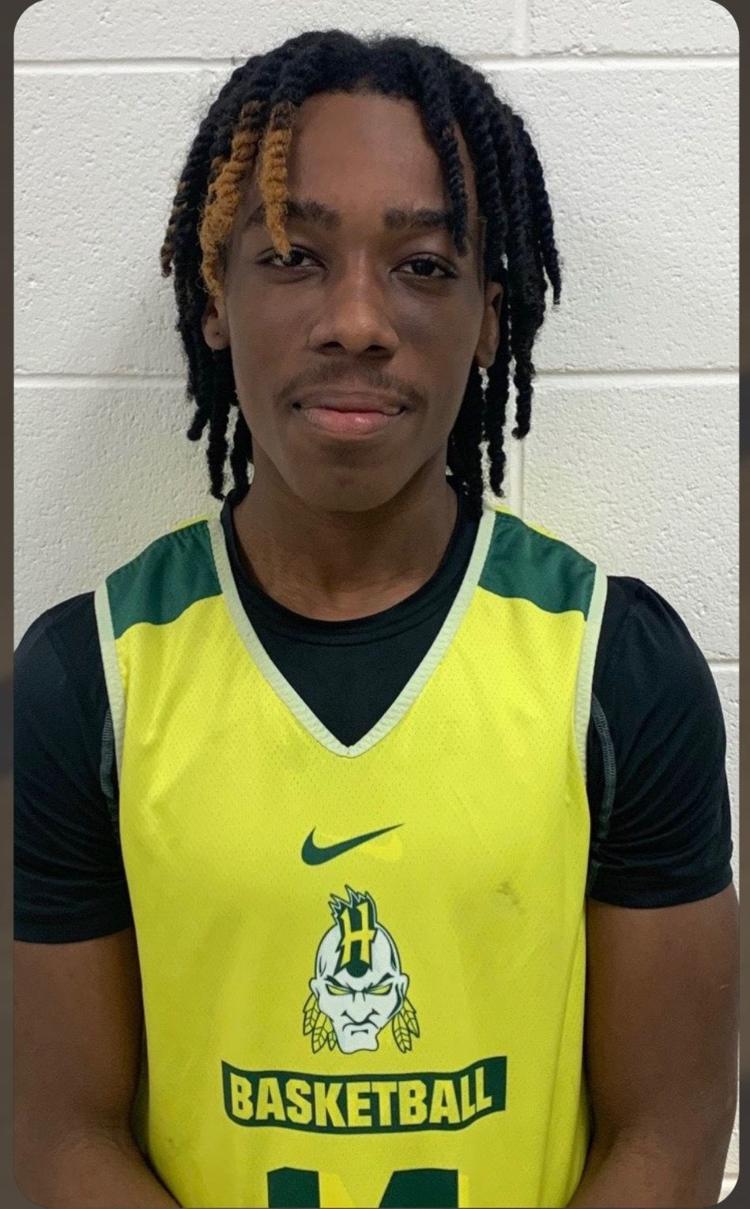 Jahme Ested
The skinny: The Class 5, Region B player of the year can do what a good point guard does – distribute, get to the basket, draw fouls and make 3-pointers – with the added element of rebounding. The Warriors often had Ested crash the boards and dropped another guard back on defense. He had one game with 26 points, nine assists and nine rebounds. Ested averaged 18.5 points, 4 assists, 7.3 rebounds and 1.4 steals while shooting 38% behind the arc and 80% at the foul line. Ested committed to Division II Millersville University (Pa.) this weekend.
Three words to describe him: "Outgoing, trustworthy, fun"
---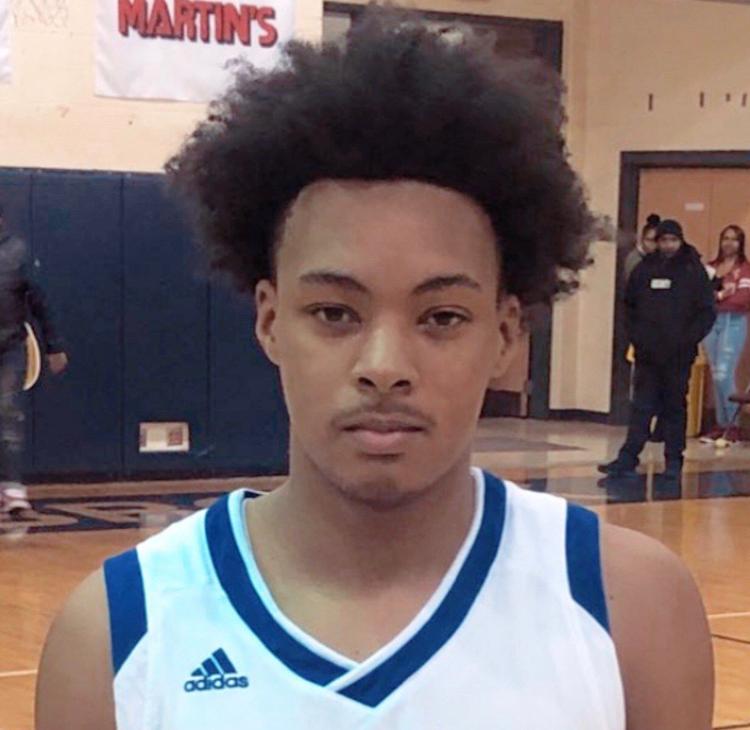 Jason Nelson
The skinny: A consummate point guard who runs the show and sets up his teammates, Nelson can score when needed. His ability to handle the ball, dish, get to the basket or shoot from the perimeter makes him a handful for defenders. Nelson was the Class 2, Region A player of the year, averaging 17.3 points, 5.9 assists and 3.8 rebounds. He produced several big games against top competition, including a 20-point, 6-assist, 5-rebound effort against McEachern (Ga.), a team that was nationally ranked early in the season.
Three words to describe him: "Passionate, humble, hardworking"
---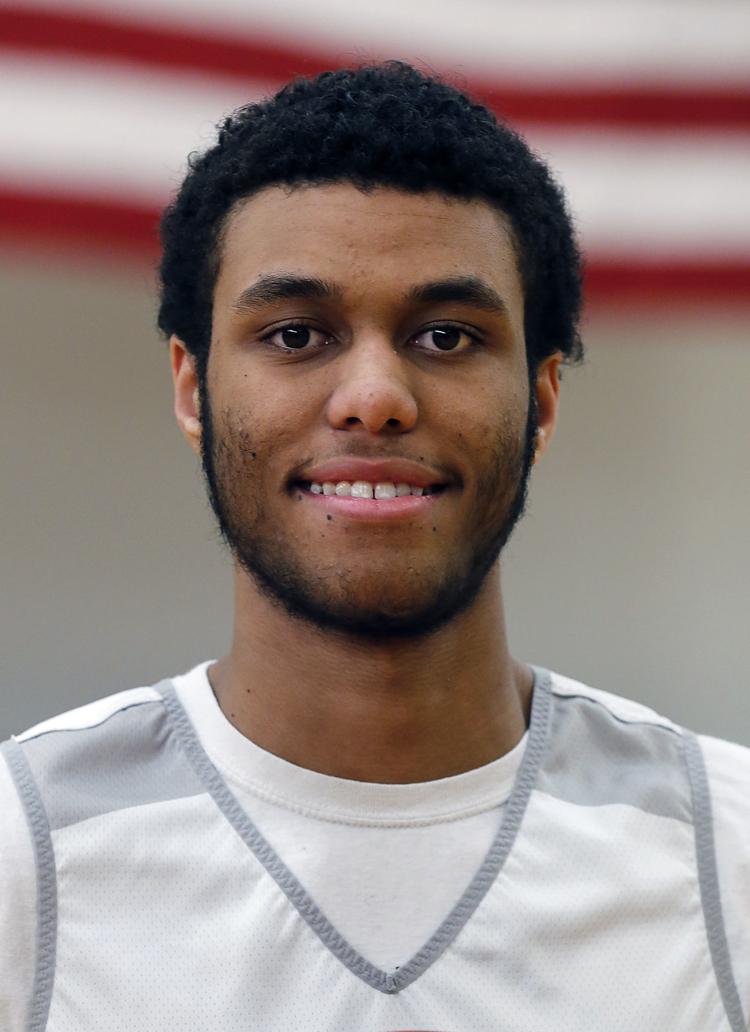 Efton Reid
The skinny: Opponents often double-team Reid trying to find an antidote for his height. He's tough to stop in the post and is capable of moving out and shooting from the perimeter. Considered a top 20 recruit by several sites, Reid averaged 19 points, 12 rebounds, 2 blocks and 2 assists while being named first-team VISAA all-state in Division II. His efficiency was eye-popping, making 78% of his 2-pointers and 74.6% from the field overall. Reid was 12 of 40 (30%) on 3-pointers.
Three words to describe him: "Humble, intelligent, mellow"
---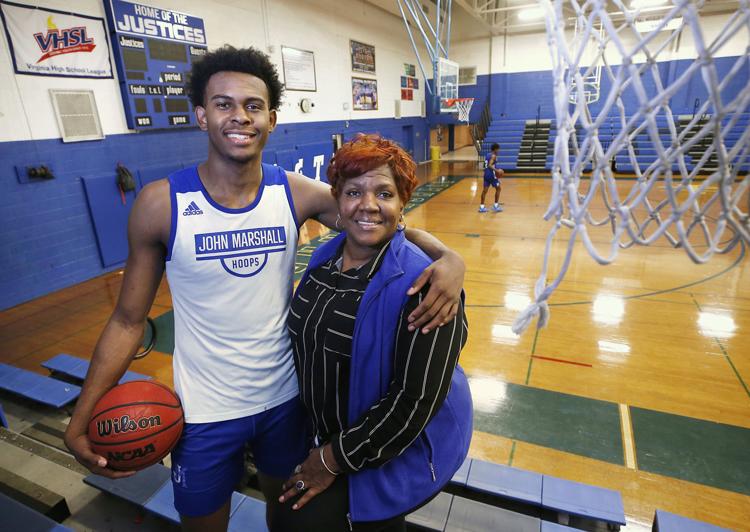 Roosevelt Wheeler
The skinny: The 250-pound forward changes the game offensively and defensively. His strength and rebounding prowess is hard to combat for defenders, and his shot-blocking ability is intimidating. Considered a top 50 recruit by some sites, Wheeler averaged 15.8 points, 11.9 rebounds and 4.3 blocks and was a first-team Class 2, Region A pick. He had three triple-doubles – including a 22-point, 22-rebound, 10-block effort -- and 18 double-doubles for the Class 2 state champs.
Three words to describe him: "Strong, confident, unselfish"
---
---
The All-Metro boys basketball second team
| Player | School | Year | Position | Height |
| --- | --- | --- | --- | --- |
| Alphonzo Billups | Varina | Soph. | G/F | 6-6 |
| Elvin Edmonds IV | Hopewell | Jr. | G | 6-1 |
| Mac Macdonald | Collegiate | Jr. | G | 6-2 |
| Jordan Parham | Huguenot | Sr. | G | 5-10 |
| Kenard Richardson | Life Christian | Jr. | G | 6-4 |
---
The All-Metro boys basketball third team
| Name | School | Year | Position | Height |
| --- | --- | --- | --- | --- |
| Lamondre Gregg | Meadowbrook | Sr. | G | 6-0 |
| Caleb Kenney | Douglas Freeman | Jr. | G | 6-4 |
| Mohammed Mahadi | Thomas Jefferson | Sr. | G | 6-0 |
| Tyler Warren | Atlee | Sr. | C | 6-6 |
| A.J. Williams | Trinity Episcopal | Jr. | G | 6-2 |
---
Past All-Metro players of the year
2019: Henry Coleman, Trinity Episcopal
2018: Armando Bacot, Trinity Episcopal
2017: Zach Jacobs, Trinity Episcopal
2016: Nick Sherod, St. Christopher's
2015: De'Monte Buckingham, Henrico
2014: Robert Johnson, Benedictine
2013: Troy Caupain, Cosby
2012: Frank Mason, Petersburg
2011: Jarvis Threatt, H. Springs
2010: Travis McKie, John Marshall
2009: Travis McKie, John Marshall
2008: Ed Davis, Benedictine
2007: Ed Davis, Benedictine; Brandon Rozzell, Highland Springs
2006: Devin Johnson, Meadowbrook
2005: Tyrese Rice, L.C. Bird
2004: Tyree Evans, George Wythe
2003: Brad Byerson, Thomas Dale
2002: Jesse Pellot-Rosa, George Wythe
2001: Shawn Harris, Matoaca
2000: Domonic Jones, Manchester
1999: Luqman Jaaber, George Wythe
1998: Chris Moss, L.C. Bird
1997: LaMar Taylor, John Marshall
1996: Colin Ducharme, Douglas Freeman
1995: Marco Harrison, Petersburg
1994: Chandler Evans, Meadowbrook
1993: James Pelham, Hopewell
1992: J.J. Williams, Highland Springs
1991: Jason Williford, John Marshall
1990: Kendrick Warren, Thomas Jefferson
1989: Kendrick Warren, Thomas Jefferson
1988: Milton Bell, John Marshall
1987: Everett Watkins, Midlothian
1986: Rafer Giles, Henrico
1984: Tim Legler, J.R. Tucker
1983: Jerry Hargrove, Armstrong
1982: Ronnie Wade, Marshall-Walker
1981: Fred Facka, Douglas Freeman
1980: Tim Lewis, Marshall-Walker
1979: Mark West, Petersburg