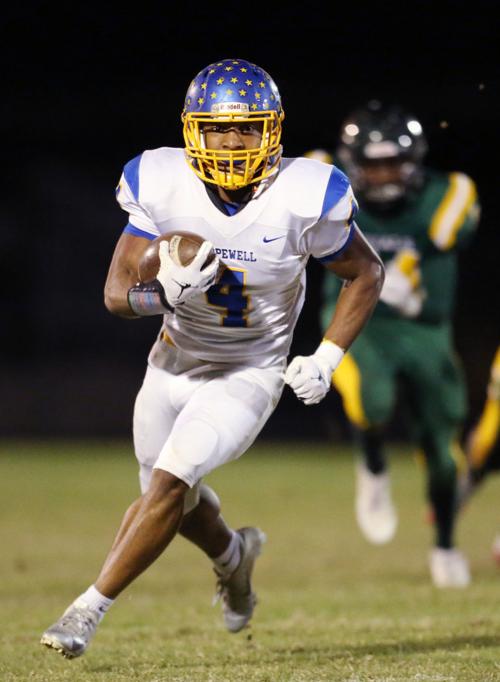 Hopewell coach Ricky Irby said the Blue Devils won't have TreVeyon Henderson, considered one of the top running back recruits in the nation, playing football for them in the spring.
Henderson won't be at Hopewell in the spring. He has committed to Ohio State and plans to enroll there in January, Irby said.
"Which is what I would recommend for him as far as moving on for the next chapter of his career and getting ready," Irby said. "We have another couple who may be in that same boat."
The Virginia High School League, on July 27, will choose one of three models for sports for the upcoming season due to the coronavirus pandemic. None of those plans include football being played in the fall.
If there's a prep school playing in the fall, Henderson may consider transferring from Hopewell to get in another season, Irby said.
"That's one of the options he's talked about," Irby said. "He also may just work out and get himself and his body ready to roll for when he does go to Ohio State."
Henderson is ranked the top running back recruit by 247Sports and ESPN.com. The 5-foot-11, 192-pound rising senior is coming off a spectacular year that had recruiters from many high-profile programs trying to sign him.
Henderson scored a Richmond-area record 53 touchdowns — the second most in VHSL history — last season for the Blue Devils, who went 15-0 and claimed their second Class 3 state title in three seasons.
Lining up at slot receiver, running back and quarterback, Henderson ran for 2,424 yards and averaged 213 all-purpose yards. He was named the All-Metro player of the year by The Times-Dispatch.
Henderson also was the Class 3 state champ in the 55 meters with a time of 6.48 seconds.
He had narrowed his choices to Virginia, Virginia Tech, Georgia, Texas, North Carolina, Penn State, Michigan, Oklahoma and Ohio State before choosing the Buckeyes.
(804) 649-6965
@timpearrelltd