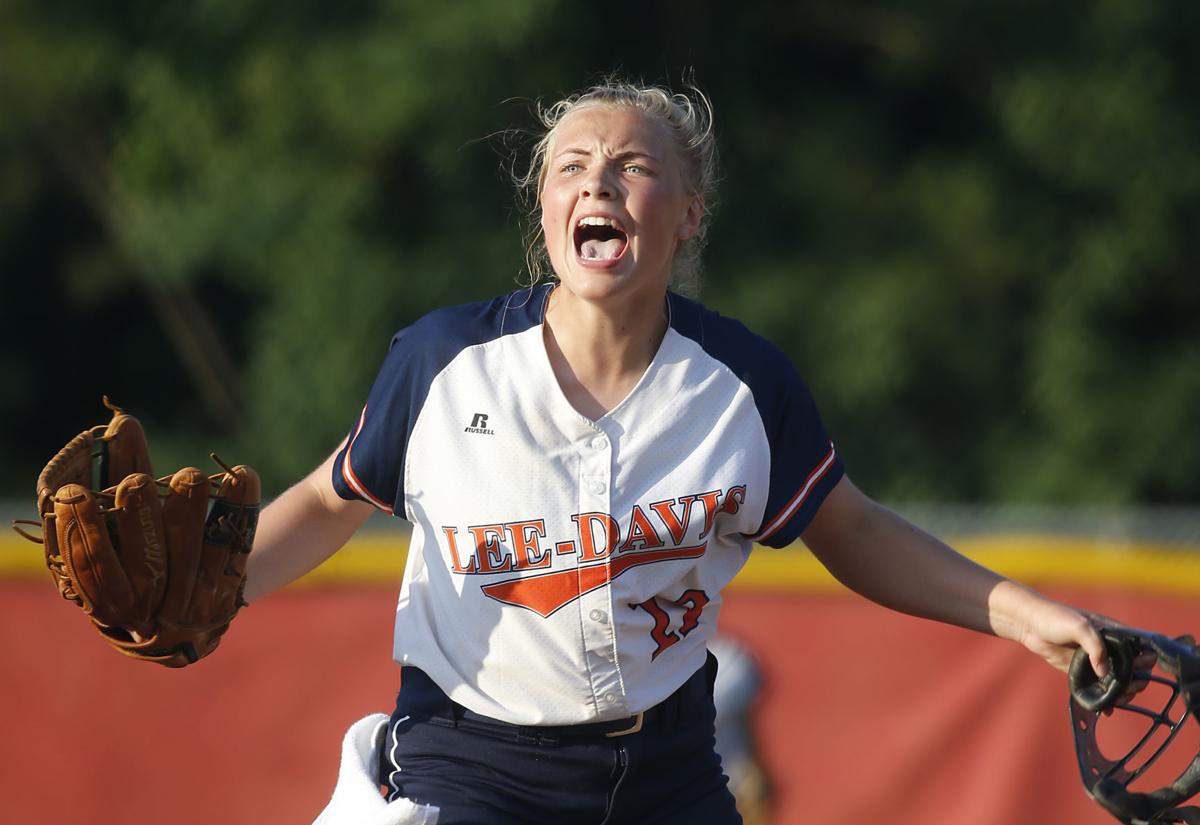 Preseason T-D Top 10
1. Lee-Davis: Coach Jackie Davis enters her 20th year in charge at one of the area's perennial powerhouses facing some turnover after Lee-Davis lost five starters from its 2018 squad, which finished 20-3. Junior Savanah Henley has one of the most dominant arms around and will give her side a chance every time she toes the rubber. Senior SS Lauren Taylor and fellow senior corner-infielder Kirsten Lamb will lead Lee-Davis offensively and try to replace the thump at the plate they lost to graduation.
2. Atlee: After winning three consecutive 5A state titles, the Raiders took a step back in 2018, finishing 13-7. But coach Tom McIntyre's Atlee team will look to return to the top of the commonwealth behind senior P Rachel Davis, one of the area's most formidable arms. The middle infield duo of junior Alyssa Bernardini (.351 BA, .415 OBP) and sophomore Kelley Ayer (.477 BA, .521 OBP) will feature at the plate. Team speed will be the Raiders' greatest collective asset, as they'll look to take initiative on the base paths.
3. Cosby: The Titans return four starters on the infield but welcome an entirely new outfield to a side that finished last season 18-3. Sophomore hurler Taylor Norton started all 21 games for Cosby and struck out 135 opposing hitters – she will once again be the fulcrum of a team with high expectations, looking to finish at the top of the Dominion district and situate itself for a deep postseason run. Seniors Sophie Tully and Lauren Bender provide pop at the plate.
4. Dinwiddie: After making a deep postseason run which ended in the state semifinals, the Generals enter 2019 with high hopes bolstered by seven returning starters, including first-team all-state selection junior 1B Miranda Clarke. Second-team all-state honoree Lauren Lindsay hit .456 in 2018. Two first-team all-region selections, SS Karleigh Morgan and C Macy Beville, round out a deep Dinwiddie side that features major pop at the plate – the Generals hit 23 home runs last season. Dinwiddie lost three-year starter Taylor Johnson in the circle, wherein lies their biggest question mark.
5. Patrick Henry: The Patriots went 18-4 in 2018 and bring back six starters. Sophomore Riley Dull will be Patrick Henry's go-to arm in the circle. Senior SS Autumn Slemaker and senior CF Erin White will feature at the plate and in the field. Cutting down on strikeouts will be the primary objective for a Patriots side that is strong in the field but has room for improvement at the plate.
The rest of the top 10: 6. Manchester; 7. Powhatan; 8. Glen Allen; 9. Mills Godwin; 10. New Kent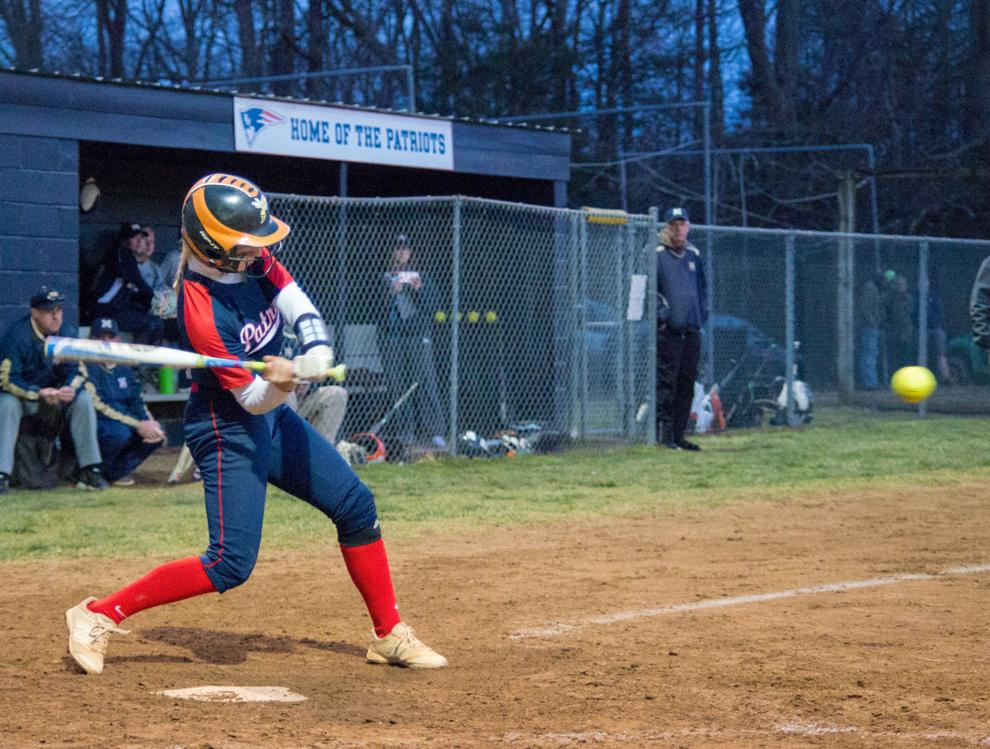 Players to watch
Savanah Henley, Lee-Davis: A junior hurler, Henley earned All-Metro and Class 5 all-state honors as a sophomore after wracking up 162 strikeouts in 126 1/3 innings pitched.
Molley Grube, Manchester: A Virginia pledge, Grube started 22 of the Lancers' 24 games in the circle. She also has a powerful bat, slugging .544 last season.
Gianna Terrell, Thomas Dale: Terrell hit .367, slugged .483 and swiped 14 bases on her way to an All-Metro selection as a sophomore in 2018.
Autumn Slemaker, Patrick Henry: Slemaker, who is committed to Radford, hit .333 and slugged .677 on her way to making last year's all-Class 4, Region B team.
Taylor Norton, Cosby: Only a sophomore, Norton is a force in the circle for the Titans. She finished last season with an 18-3 record and 1.90 ERA and will look to continue stifling opposing bats in what should be a tightly contested race atop the Dominion district.
Madison Flinchum, Collegiate: Flinchum is a force at the plate and in the circle. She went 14-6 last season with a 3.65 ERA and 92 punch-outs and hit .569 while knocking in 41 runs.
Rachel Davis, Atlee: A senior, Davis can straight spin it for the Raiders. She fanned 166 opposing bats en route to a 9-7 record and 1.70 ERA in 2018.
Miranda Clarke, Dinwiddie: A junior first baseman, Clarke hit 13 homers and drove in 39 runs last season in the middle of the Generals' order.
Lauren Murphy, Mills Godwin: Murphy posted stellar numbers in 2018 for the Eagles. Her .517 batting average and 1.519 OPS were team highs, and she was solid in the circle, going 8-7 with a 3.14 ERA and 82 strikeouts.
Class 6
Clover Hill is led by sophomore 3B Allison Crum, who hit .339 and drove in 18 runs last season and P/OF Madi Williams, who hit .377 and won five games. Junior SS/C Steph Crafford hit .350 with 18 RBIs. Under first-year coach Kyle Marable, six returning starters will look to improve on Clover Hill's 8-13 mark from 2018.
James River sports an assortment of senior leadership, led by P Jordan Webster. Seniors Madison Pierpont and Mallory Knabel anchor an experienced outfield, while four-year starter at 2B Bri Thornton will be tasked with accelerating the development of three freshman infielders.
Manchester is led by senior P Molly Grube and should compete with the best in their campaign to finish at or near the top of Region B in Class 6.
Junior OF Gianna Terrell headlines a strong Thomas Dale outfit that went 13-4 last season and could make some noise again in 2019.
A very young Douglas Freeman team will look to continue building behind junior C and SS Faith Adams, who hit .410 in 2018. Despite their youth, the Rebels return seven starters.
Class 5
After going 23-1 and winning its first state title in school history, Prince George lost eight seniors — including three All-Metro honorees — to graduation and will face a rebuilding phase in 2019.
Glen Allen went 17-4 last season and returns six starters in 2019, four of whom made all-region teams. P Emerson Aiken will continue to lead Glen Allen in the circle.
Henrico faces significant turnover after loosing five starters from 2018. Senior CF Rayn Robinson will look to foster a young roster alongside four junior starters.
Hermitage returns P Chloe McPhearson for her third year in the circle. Alexis Mills is a captain and outfielder, and 3B Rachel Berry is another captain.
Six returning starters lead a J.R. Tucker team looking to improve on its 9-11 mark from last season. Junior P Claire Hoover finished 2018 with a 3.36 ERA and 35 Ks. She will split time in the circle with senior P Abby Harris. Senior captain Alex Collins will direct traffic from behind the plate. Sophomore SS Hannah Mahan led the Tigers with a .395 average last season and will once again headline their offensive efforts.
Despite finishing 6-11 last year, Matoaca has the potential to surprise some people this season as the Warriors sport an experienced roster featuring six seniors. Senior 1B Riley Hunt hit .440 last season and will lead Matoaca offensively and emotionally. Senior utility player Cassidy Maitland (.400) has a formidable bat and senior middle infielder Lexie Costello is the Warriors' spark plug. If senior hurler Paige Berberette can establish consistency in the circle, Matoaca could make some noise.
Mills Godwin returns six starters from a 12-8 team that had no trouble putting up big numbers at the plate. Senior OF/1B/P Lauren Murphy hit .517 and senior SS Maddy Myers (.429) knocked in 27 runs as juniors. Sophomore Sydney Blackwell (.345) showed major promise at the plate as a freshman, she hit four home runs and cranked six doubles. Murphy had a solid 2018 as the Eagles' workhorse in the circle, but then freshman Ivy Ray showed potential, going 2-1 with a 1.90 ERA. If Ray can take the next step as a sophomore, Godwin could be in business.
Varina has no seniors, but junior P Samantha Traylor returns to the circle. Junior LF Sheaden Boisseau and freshman 1B Abbie Christian are two key hitters in the lineup. Four starters are bac.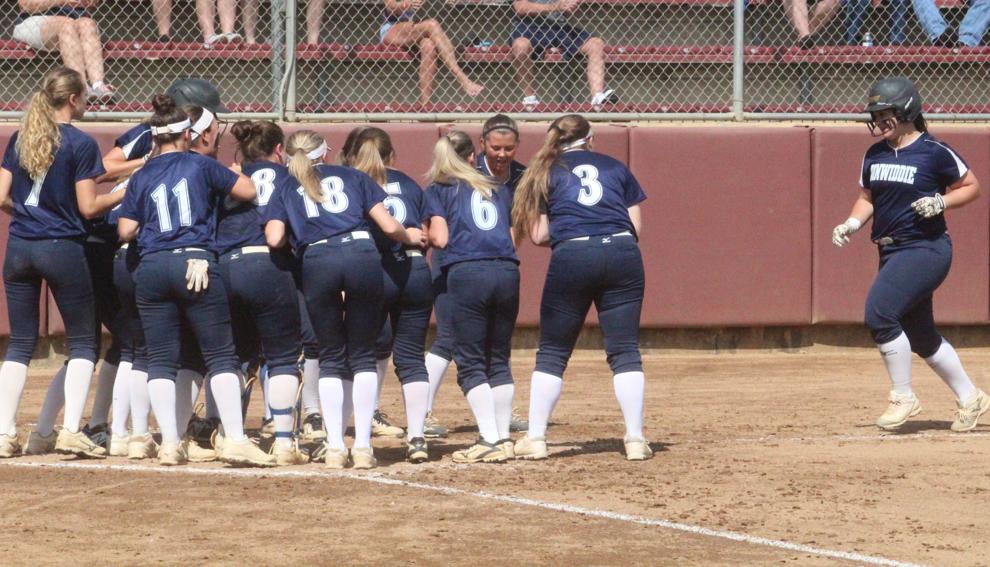 Class 4
Coach Marie Crump's 39th year at the helm of a Powhatan program with a strong tradition and high expectations could be a rebuilding one for last season's Region B champion and Class 4 runner-up. Powhatan lost seven starters from its 20-2 2018 squad and will look to establish a new identity behind senior 2B Briana Hensley and senior OFs Lindsey Elam and Gabby Moore. Junior 1B Rileigh DeWeese hit .537 last year and will be a key contributor at the plate. Pitching is the major question mark for Powhatan, as it will rotate an assortment of arms. Junior P Madeline Peloke went 2-0 with a 1.50 ERA in 2018 but is on the shelf after undergoing shoulder surgery. Her expected return could be a major boost later in the season.
An aggressive collective approach at the plate makes up the Caroline's identity. Caroline's lone senior, C Starlyght Pallett, will be tasked with fostering a young roster around her. Sophomore SS Kamryn Gray (.550) boasts a formidable bat in the middle of the order. Junior 2B Brianna Morton (.400) and sophomore CF Jayla Hill (.375) will also feature for a Caroline side that went 10-8 in 2018 and can wrack up the runs.
A strong core of six returning starters make up a solid Hanover team in coach Mike Rohr's first season in charge of the Hawks. Senior hurler Ellen Palya fanned 70 opposing hitters and finished 2018 with a 1.27 ERA – she will give Hanover a fighting chance every time out.
Midlothian returns six starters, namely senior Abby White, who boasts a strong arm in the circle. Senior outfielders Maggie McDermott and Lauren Lingle will feature offensively.
Monacan has a very young roster with no seniors to rely on for leadership. Instead, it'll turn to three juniors to lead the charge – C Karmen Jones, 1B Heather Simpson and INF Jessica Livingston. Defensive prowess and speed on the base paths will be Monacan's calling cards.
Class 3
Seven returning starters headline a New Kent team that went 17-3 last season and should be strong again. Senior C Haley Cleaver knocked in 20 runs last year and is New Kent's leader in the field. Sophomore P Gracie Ellis earned first-team all-region honors with a 17-3 record, 2.80 ERA and 112 strikeouts as a freshman. Sophomore Amya Evans hit .537 and scored 22 runs. Replacing SS Peyton Slater, now at Morehead State University, will be the biggest question mark for the Trojans.
Colonial Heights has a solid offensive attack, led by senior INF Haleigh Reid, who led the team in batting average last season at .459. Junior INF Summer Fitch has a knack for getting on base, she had a team-high .538 OBP in 2018. The key challenge for Colonial Heights will be finding consistency in the circle, as they lack a clear-cut ace.
C Erika Barnette is the only senior on a Thomas Jefferson squad looking to improve on its 1-12 2018 campaign. Junior P La'Rae McCloud will be tasked with a lion's share of the innings in the circle.
Class 2
Coach Amy Henneberger enters her 24th year at the helm for Goochland with a young squad to develop after losing six starters from a team that finished 2018 with a record of 12-5. 2B Carleigh Gilstrap hit .402 with a .509 OBP last season and will headline Goochland's attack at the plate. P Lexi Hooe sported a 9-3 record and will once again lead the Bulldogs in the circle.
Coach Elizabeth Welshonce leads an up-and-coming King William program that returns five starters from its 18-4 2018 campaign. Senior SS KaDedra Temple features for the Cavaliers both at the plate – she led the team in batting average last season at .400 – and in the circle.
Maggie Walker GS loses four senior starters from last year. Sophomore C Keriann Slayton provides the thump in the middle of the lineup – she hit .505 last season and will take on a leadership role in 2019. Junior OF Palavi Natarajan (.405) and sophomore INF Liz Celentano (.403) will step into prominent roles and look to build on their promising 2018 campaigns at the plate.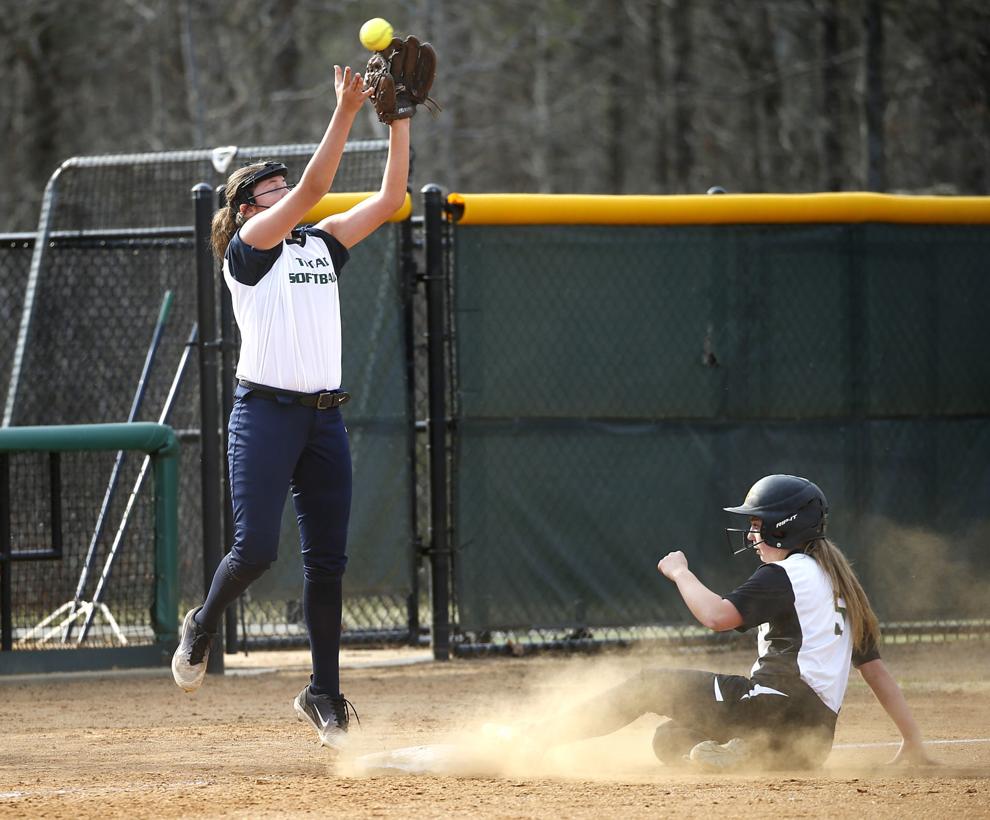 Private Schools
Collegiate returns seven starters to a group that finished 15-9 last season, including junior P Madison Flinchum, who will lead Collegiate at the plate and in the circle. Her battery mate behind the plate is senior and fifth-year starter Bailey Andress, who hit .403 with 27 RBIs. Senior OF Isabella Vita (.419) and junior 3B Grace Slotterback (25 RBIs) round out a formidable Collegiate team looking to overcome the losses of two perennial all-state and all-LIS selections, SS Avery Freeman and CF Claire Powell.
Coach Tara DiGiacomo is entering her 20th year in charge of a St. Catherine's team that will lean on senior P Abbie Smith. Smith started all 14 games in 2018 and is also a key piece at the plate – she led the team in average last season at .409. Junior SS Sarah Bruge (.364) and senior 1B Reagan Hardy (.325) will once again be major contributors at the plate.
The senior outfield duo of Kat Fortner and Julianna Thompson headlines for Saint Gertrude. A trio of juniors – SS Kara Gallagher, 3B Alyssa Charnichart and C Naatalie Olenic – also will be major contributors at the plate and in the field.
A young Trinity Episcopal team will look to make an impact in the LIS behind senior INF Lucy DiLoreto and senior OF Hannah Rose. Freshman Ally Doherty is expected to do most of the work in the circle.
First-year coach Michael Hedrick will look to bring along a young Blessed Sacrament Huguenot program and roster with potential for growth. Senior CF Caroline Wagner and senior C Kendall Hungate are expected to take on leadership roles. Junior Mya Manson and sophomores Haleigh Davis and Chloe Norman will share time in the circle.