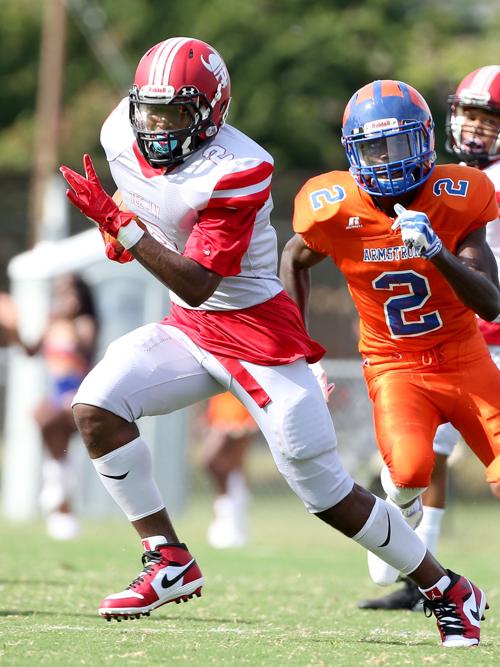 Richmond Public Schools aren't playing winter sports, and they won't be playing football and other fall sports when they start in February, either.
A spokeswoman for the school system said Wednesday that RPS had canceled the pending fall sports season. No further details were available.
Because of the coronavirus pandemic, the Virginia High School League executive committee voted to rearrange and condense the traditional three seasons this year, starting with winter sports in December and followed by fall sports and spring sports.
Fall sports — football, competition cheer, cross country, field hockey, golf and volleyball — are scheduled to start practice either Feb. 4 or Feb. 15 (football starts Feb. 4). The first day of games for football is scheduled for Feb. 22; the other sports are March 1.
In a November newsletter outlining reasons for not playing winter sports such as basketball, RPS superintendent Jason Kamras said while he was deeply sensitive to the importance of athletics for motivation and inspiration, improving student health and the potential to earn college scholarships, "given our decision to go 100% virtual for the first semester, and given rapidly rising infection rates [of COVID-19], we will unfortunately not be fielding any teams this winter."
The Richmond School Board voted in early December to remain virtual for the remainder of the 2020-21 school year because of COVID.
Cases continue to rise around the state, with Virginia averaging more than 5,000 new COVID-19 cases per day.
RPS fields high school teams at Armstrong, Huguenot, Thomas Jefferson, John Marshall and George Wythe.
Thomas Jefferson has been the most successful recently in football. The Vikings made the regional playoffs the past four seasons and are coming off the first regional football title in the 90-year history of the school.
TJ went 11-3 last season and beat King William 30-28 for the Class 2, Region A title before losing 49-7 to Stuarts Draft in the state semifinals.
The Henrico County school system also decided not to have winter sports, but schools system spokesman Andy Jenks said Wednesday the division is planning to play football and fall sports.
Chesterfield and Hanover schools, which are playing winter sports, also intend to play fall sports, according to schools spokesmen.
VHSL spokesman Mike McCall said Surry County has informed the league that it also has canceled its fall sports season.
(804) 649-6965
Twitter: @timpearrelltd