Athletic accomplishments: A defensive midfielder on the field hockey team, Megan scored four goals, added four assists and recorded 18 defensive saves in the month of September. She was named second-team All-Metro last year. She was named Freeman's defensive player of the year each of the past two seasons. 
Academic accomplishments: Megan is a member of the National Honor Society, Beta Club and Mu Alpha Theta. She's an officer for the Rebelettes, and she's ranked 18th in her class of 396 students.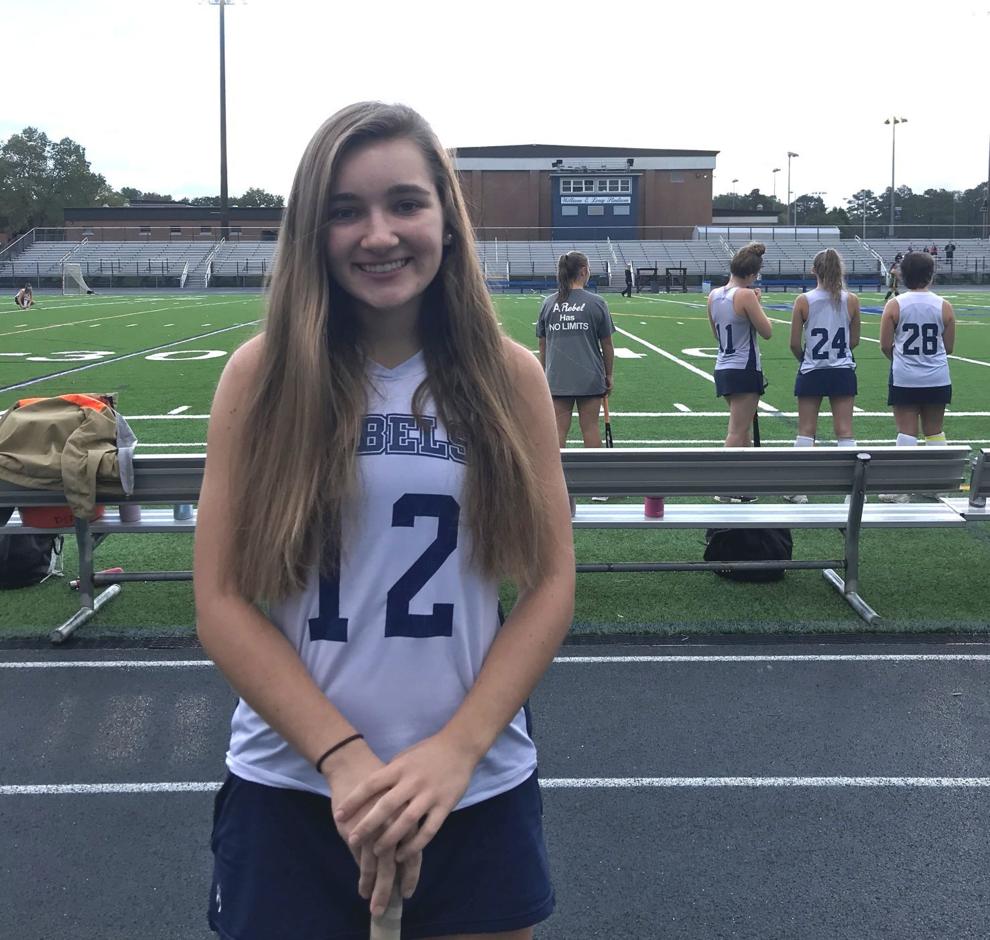 Favorite class: "Journalism," with Mr. Pruett.
Future major: She's considering biology.
Three words to describe her: "Easy-going, driven, fun."
Dream job: "Veterinarian."
First job she wanted as a kid: "When I was in preschool I wanted to be a zookeeper."
Favorite book: "The Glass Castle." Jennet wells.
Working to improve: "I could work on my time management and maybe my patience."
Best sports memory: "When we beat Atlee, who was the second seed at the time. That was really exciting because the team came together. It was a really good moment for all of us. We performed a lot better than we thought we could."
On her playlist: "I listen a lot of different music. Most country -- Brad Paisley, Carrie Underwood, Chris Janson."
Most embarrassing music on her playlist: "Old Taylor Swift."
Person alive she admires the most: "My parents. They're really caring people."
Favorite thing about field hockey: "It's kind of a random sport and not very popular. I like that it's different and unique. I find game strategy really interesting. I like that it's a little unpopular so it's quirky. It's a tight-knit community because of how small it is."
Favorite emoji: "The one where the eyes are all crazy, and it's a smile, and the tongue is sticking out."
If she could go on any show: "Probably The Bachelor. It would be really fun to go to those tropical islands."
If she could travel anywhere in the world: "Greece."
Best advice she's received: "My mom always tells me 'What's meant to be will be.' "
If she could have dinner with anyone dead or alive: "Carrie Underwood."
If she could be any animal: "Probably a dolphin."
Her house is burning down and she can take only one thing with her: "A photo album."
Scholar-athletes of the month are nominated by their coach or athletics director and are chosen by the Richmond Times-Dispatch and Richmond Sports Backers. For more information on the program, visit sportsbackers.org/scholarships.