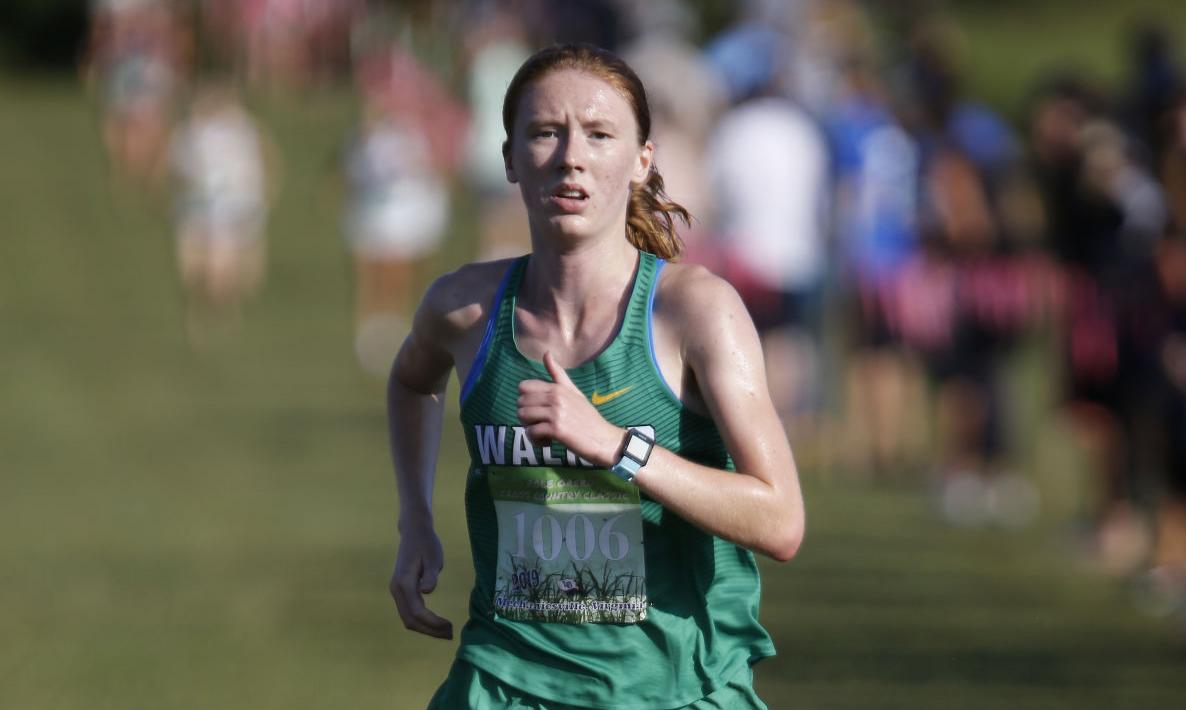 Athletic accomplishments: A senior cross country runner, Mary Caroline won her third consecutive individual state title when she cross the finish line first at the Class 3 state meet. She also won the individual region title, leading her teammates to a seventh consecutive region team championship. Then she won both the USA Track & Field Junior Olympic Cross Country championship for Virginia and at the national level. She ran a personal-record 17:31 this season, which is the area's top time this year, and she finished first in the RVA Relays, the VTCA Invitational and the Colonial District Gathering of the Harriers Invitational. She has been named All-Metro runner of the year the past two seasons.
Academic accomplishments: Mary Caroline is a member of the National Honor Society, plus the English, Chinese and Latin National Honor Societies. She's president of the Math National Honor Society, and she won the University of Rochester George Eastman Young Leagders Book Award. She's an AP Scholar with Distinction, and she works in VCU's NanoNuclear Engineering lab. She scored a perfect 800 on her SAT 2 math test, and she'll run for Columbia next year.
What is NanoNuclear Engineering? "I'm looking at materials used to coat the inside of the nuclear reactors in nuclear power plants. I'm looking at the different surface characteristics of metals used and which type of metal coating to prevent the tragic effects of nuclear disasters."
Is she a New York kind of person? "I really like the city. I love New York, and I have family in New York. I fell in love with Columbia and New York City."
Person alive she admires the most: "Coach Holdren," her cross country coach.
Best part about being coached by Jim Holdren: "He's so experienced, and he knows exactly what he's talking about and what's he's doing. He's also such a cool guy."
Why she chose Maggie Walker: "I just decided to apply because I love school and challenging myself."
How she prepares for running: "I get really nervous before my races. I try to stay really calm and listen to music on the bus ride to meets. Before the race, all the girls, we do the super gals cheer, which is the team cheer, which tends to calm me down." Super gals is the nickname for the team.
Favorite piece of clothing: "I have a really comfortable sweater. I love sweaters."
Greatest achievement so far: "Running wise, I always pride myself in getting through all four years running consistently and getting better." She also considers it an achievement that she's never suffered a major injury.
Favorite food: "Spaghetti."
Favorite restaurant: "Olive Garden." The team goes before big meets.
Favorite dish at Olive Garden: "Chicken Alfredo."
Best food dish she can cook herself: "I'm discovering I'm good at baking. But I'm not good at cooking." Chocolate chip cookies are a favorite. 
Favorite candy: "Reese's."
More likely to be early or late: "Probably late. It depends on the thing. I'm usually getting to school last-minute."
More clean or more messy: "It depends. My room is messy but my school stuff is clean. It's a mix."
Star Wars or Marvel: "Marvel."
Actress who would play her in a movie: "Emma Roberts."
Dream job: "Professional runner or engineer at Nike."
If she had a boat, she would name it: "Swift."
When she's not running or doing school work she's: "Probably sleeping or hanging out with friends."