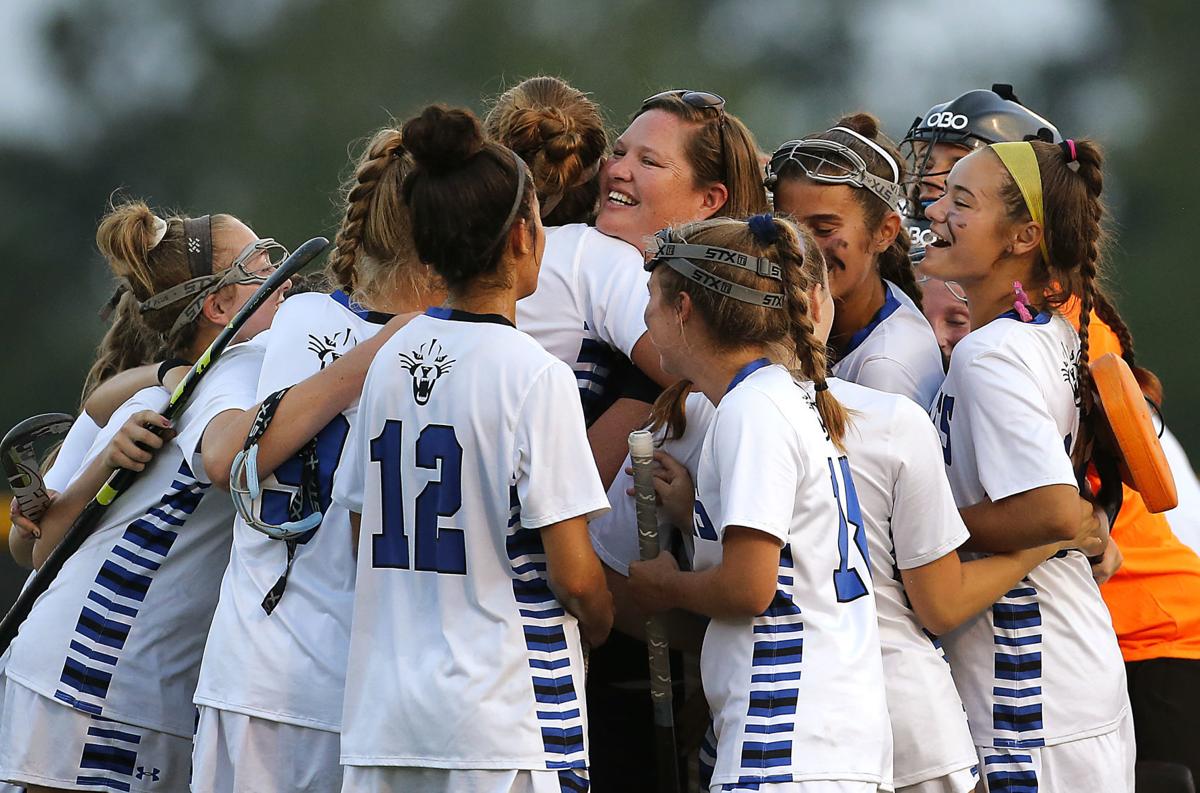 Falling one win short of gathering her 100th career victory as the Deep Run field hockey team finished as state runners-up last fall, Wildcats coach Rachel Haislip did what she could to sweep the impending achievement under the rug.
But come Monday night at Deep Run, there were signs and bouquets in the crowd, friends and family on hand, and with the Wildcats' 5-0 over James River, the worst-kept secret in Glen Allen was brought to light as Haislip celebrated win No. 100 one game into her seventh season.
"Seven years ago, we were a completely different team, a completely different program," Haislip said, looking not-so-distantly back at the beginning of her career.
"I think my biggest thing was to take us out of our little bubble we were in and expose us to some really good hockey and to keep trying to get better and better. I think we've absolutely done that."
Putting it lightly, Haislip has lifted Deep Run's program to local prominence in a Richmond-area field hockey scene that has long traditionally been dominated by private schools, and through her first six seasons, the gap between Deep Run and its private school adversaries has tightened.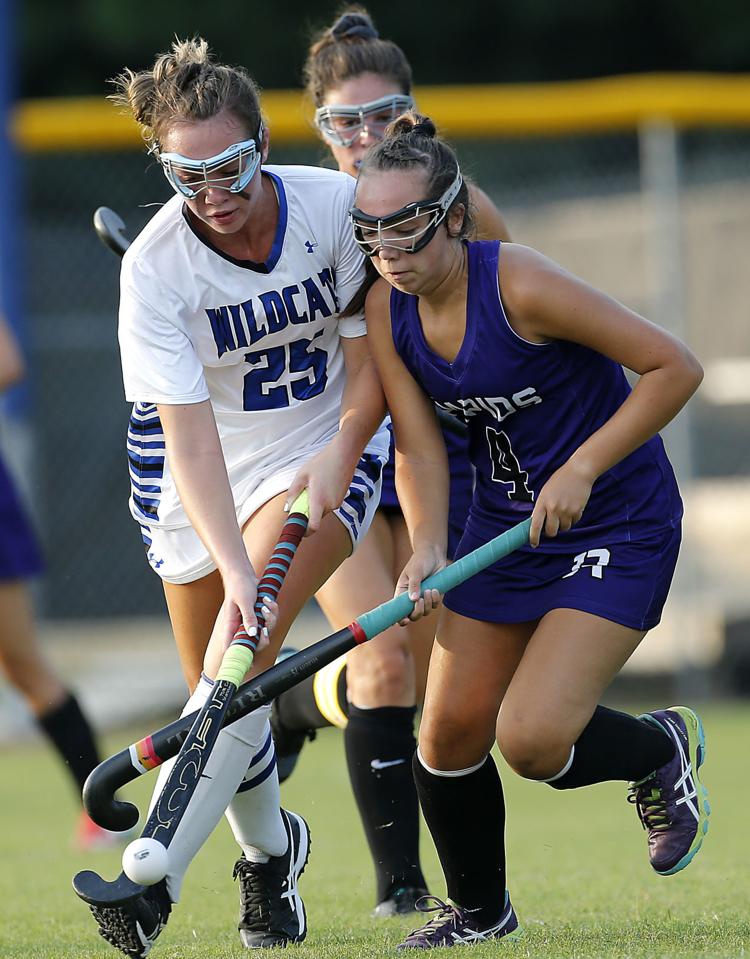 Two seasons ago, Deep Run lost 6-0 to Trinity Episcopal. Last season, the Wildcats lost the rematch by a single penalty stroke in overtime. Last fall, there were also wins over Princess Anne, Gloucester and Hickory — three schools from a Hampton Roads region that traditionally dominates Richmond-area teams. Those obvious strides of improvement are not lost on Haislip.
"It's been exciting to lead this program and to find our way through the private-public school boundary," Haislip said.
"You've got St. Catherine's, Collegiate and Trinity, and they're some of the best in the state, and for us to be able to compete against them and to not lose every game 6-0 when we play them is just remarkable. It just shows the progress [the players] have made and the commitment they've made."
And while strides have been made by Deep Run to compete locally, there's also the matter of improvement in state-wide competition under Haislip. Prior to her tenure at Deep Run, only three Richmond-area schools had ever been to a VHSL state championship game since the sport was sanctioned in 1977 — Monacan, James River and Maggie Walker.
Only Slade Gormus' James River teams advanced to two title games, but with two appearances of her own in the past three seasons, Haislip has already matched that feat.
Never one to take personal credit for her success, Haislip owed the success of her program to each successive team she's coached and the culture they've helped to build at Deep Run.
"They completely amaze me every day," Haislip said of her players.
"The whole Wildcat family here just completely embraces you and engulfs you with love, and it's an amazing place to be."
There was a certain convenience factor for Haislip's achievement to occur one game into the season so the focus could be put back on her team, and, needing to replace a number of key members of last season's runners-up, Haislip will be looking for the group to step up.
"Young and inexperienced," the Wildcats will be up against it to make it three trips to the state championship in four years, but as the championship appearances begin to mount, so does the expectation to get back.
"I think that once you experience something like going to states, you can't imagine not going," Haislip said.
"You know how hard you have to work to get back, and it just allows them to set their goals that high each year. They don't want to stop before they get there, and I want that for them."
---
DR: Granger 2, Allen, Bird, Howard.
Saves: JR — McCabe 12. DR — Kramen 4.
Records: James River 0-1; Deep Run 1-0.