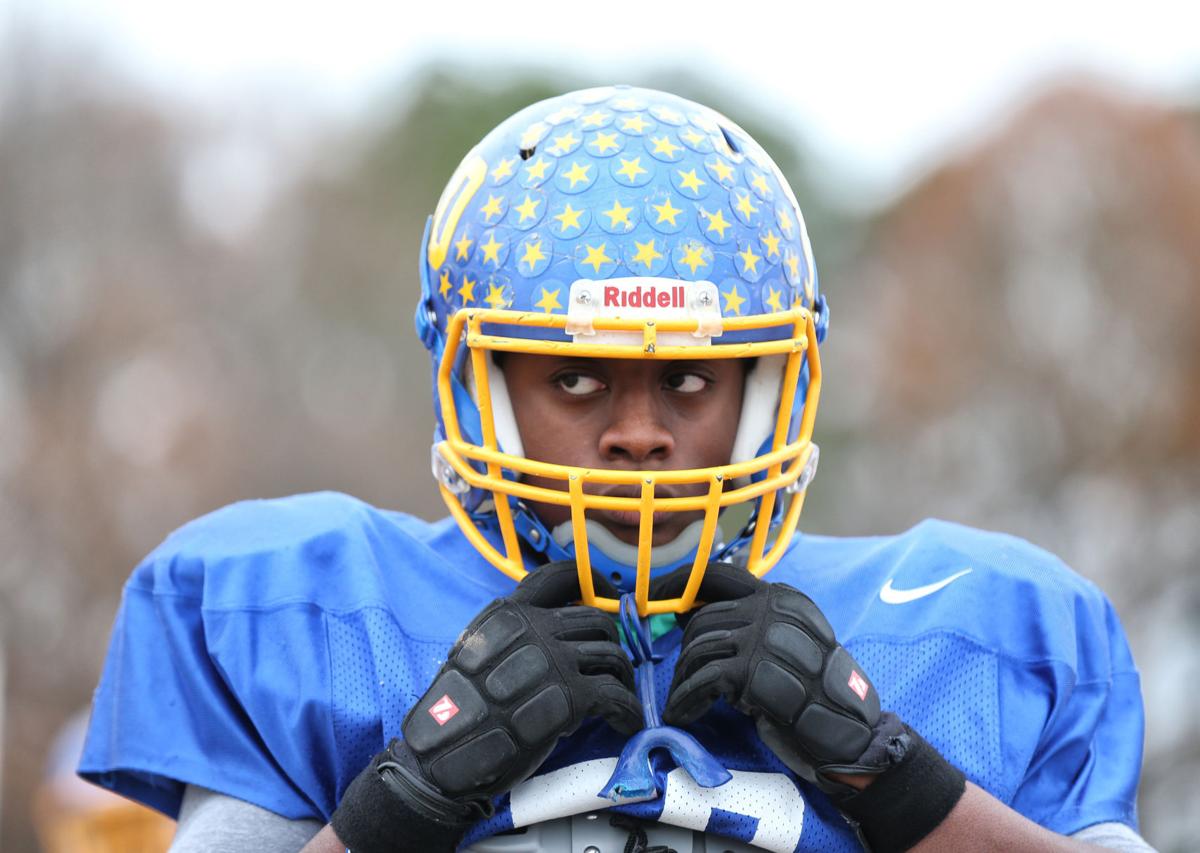 As they watched video this week of a 2016 scrimmage, football coach Ricky Irby of Hopewell High and his staff almost didn't recognize one of their linemen.
"We were saying, 'Who is 50? Whoa,' " Irby said.
That would be Daryan Blowe lite.
Blowe weighed about 210 pounds last year as a junior. He's transformed as a senior into a 6-foot, 255-pound all-region guard and two-way starter for the Blue Devils (10-4), who will play for the Class 3 state championship against Heritage of Lynchburg (13-1) on Saturday at noon at William & Mary.
"There's a lot of muscle on that kid," Irby said. "He just worked his tail off in the weight room, more than any kid I've had."
Blowe dislocated his right elbow in his second game on the JV as a sophomore. He underwent surgery, missed the rest of the year and couldn't do much weight work during that offseason.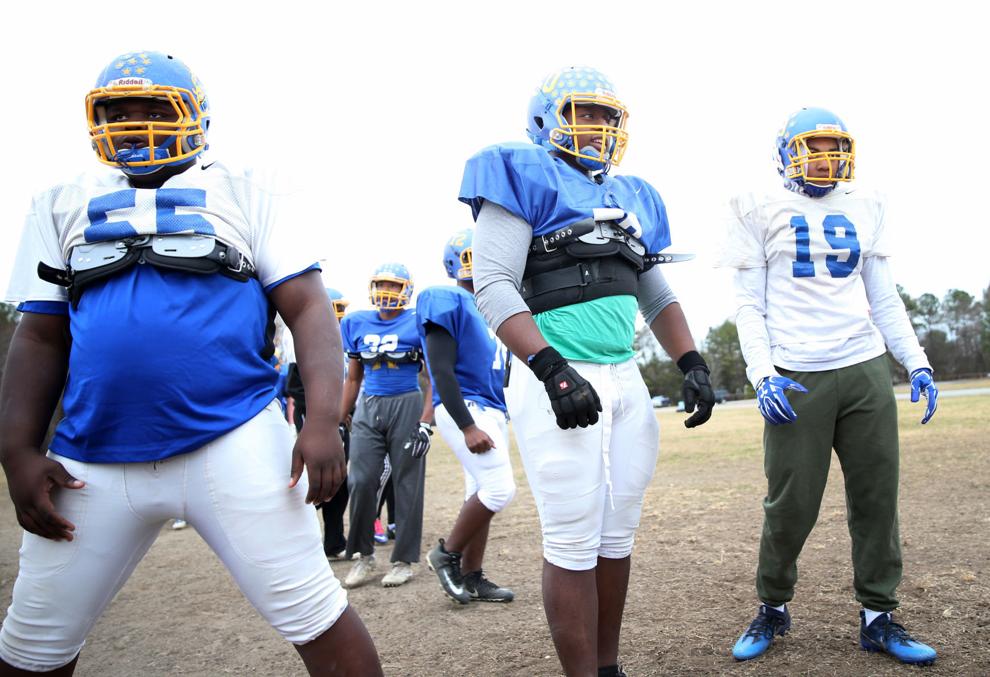 It took a preseason injury to a starter to get him into the lineup as a junior. He started every game, then went to work after the season on getting bigger and stronger.
"The injury really motivated me to work out," he said. "I just wanted to get better. I felt like I wasn't a big asset to my football team before I got injured. I was decent, but after my injury. ... I was like, 'I want to be somebody on this team. I don't want to be nobody just sitting on the bench.' "
A lifting (sometimes twice per day) and eating (usually seven to 10 times per day) regimen from January to August added about 45 pounds.
"I used to eat like chips and all that nasty stuff that is bad for you, like candy," Blowe said. "Then I laid off that and started eating good food."
Oatmeal, eggs, toast, rice, steak, peanut butter, protein shakes, whatever his mother cooked for dinner, leftovers and almost two gallons of water per day became his menu. Irby said Blowe gained "straight muscle."
"He's the strongest kid on our team," he said.
The increased size and strength allows Blowe to better do double duty. He also starts at defensive end, where he has 33 tackles and three sacks.
"It became very easy to play all four quarters," said Blowe, who has been dealing with something not so easy — a labrum injury in his left shoulder — that likely will require surgery after the season.
"Last year, it was hard trying to move those big boys up there, and I was only 210 pounds. Now I've got a little more muscle mass on me."
That scrimmage film, by the way, was against Heritage. Sizing up No. 50 for Hopewell is a little easier now.
"I feel like I'm way better this year," he said. "I comprehend football way more. I'm more aggressive than I was last year. And it's easier to move people."
(804) 649-6965
@timpearrelltd