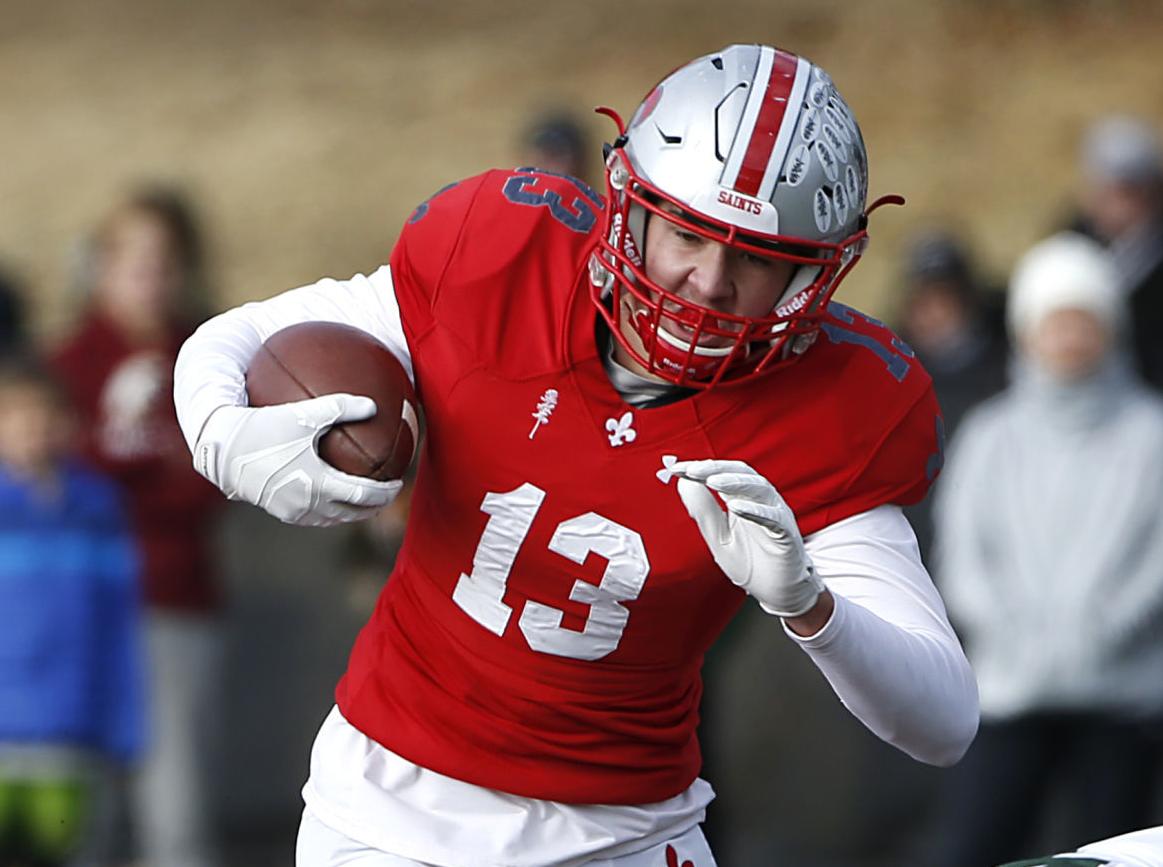 Walker Wallace was terrified that day, standing in front of the goal, holding a goalie's lacrosse stick, balls whizzing past his head. He was about 10 years old, and it was his first game ever as a goalkeeper.
When the team had arrived to the field that day, they were one player short. The usual goalie, who was encumbered by an illness, hadn't shown up, and someone had to fill his shoes. It was only by chance, Wallace said, that he was chosen. Maybe it was because of Walker's height. Maybe it was shear happenstance.
The players on the other team were better and a little older. They shot the ball with such ferocity. And yet, somehow, Wallace managed to make a few saves that day. He felt a rush playing the position, and that feeling has never left him.
"There's no feeling like making a save in lacrosse," he said. "The jolt of excitement. Even if the ball just hits you, you should feel pain, but you just feel excitement."
Eight years later, Wallace is still a goalie, and he'll be one next year when he joins the lacrosse team at Cornell. It's just one of his many pursuits, including playing basketball and football, representing on student council, volunteering for Saints for Social Justice and owning a stellar academic record.
All those pieces added together are why Wallace is the 2020 Richmond Sports Backers and Richmond Times- Dispatch boys scholar-athlete of the year. He receives a scholarship of $5,750 and was chosen from a field of about 45 boys who were either nominated by their school or who had won scholar-athlete of the month awards.
Jim Jump, a dean at St. Christopher's, said Wallace is the strongest student-athlete he has seen in his 30 years on the job. Wallace won the top award handed out by the school's athletic department, and his GPA of 4.6 is tied with two others for highest in the class.
Steward gymnast Erik Engelke was named the runner-up and will receive a scholarship of $3,500. Engelke, who will attend the U.S. Naval Academy next year, was a national champion in the all-around as a junior. Winners were chosen by a 10-member panel from the newspaper and Sports Backers.
John Marshall runner Eric Thomas Talley is the winner of the Raymond D. Patterson Memorial Scholarship. Talley, who has been named all-state three times, receives $2,500 toward his future at Bridgewater College. Eight other scholar-athlete finalists also won $2,500 apiece.
The Huguenot girls volleyball team receives $2,500 as the winner of the Williams Mullen community impact award. The team raised money to buy lunch for the nearby fire and rescue squad, and it raised money to help sponsor homecoming at the school.
Wallace is the second member of his family to win a scholar-athlete award. His older brother, Fleet, was the runner-up in 2015. Fleet went to Cornell after high school, played lacrosse there and introduced Walker to the lacrosse team. When Fleet moved into his dorm that summer in 2015, one of the older lacrosse players met Walker and joked that he better "get ready for that early recruitment."
Walker was just a rising eighth grader at the time, and colleges weren't looking at him — yet. But by the summer after his freshman year, he attended a camp at Cornell and he first seriously thought about the school as a college destination.
Cornell will be just the second school Wallace has ever attended. He's been a student at St. Christopher's since kindergarten. He grew up playing football and basketball, too, and during his senior season, he caught 52 passes for 533 yards and eight touchdowns, earning an all-state honor in the VISAA. In the basketball season, he averaged 10 points and 6 rebounds, picking up all-Prep League honors.
His prowess in a wide range of sports is part determination, part genetic. He stands 6-foot-5, which is an advantageous height for a wide receiver in football or a forward in basketball. And as a goalie on the lacrosse team, he takes up a good deal of space in front of the goal.
The other boys scholar-athlete finalists: Malcolm Greene, Highland Springs; Chris Barfield, L.C. Bird; Gabe Slate, Benedictine; Darius Gray, John Marshall; Simeone Holmes, Cosby; Luke Lamberson, James River; Connor Speidell, Douglas Freeman and Matthew Birken, Deep Run.