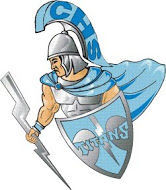 It's possibly the most painful question in sports. For the Cosby boys and girls lacrosse teams, the question will linger for a time, for different reasons. Both teams fell in Class 6 state semifinal action at home Tuesday evening.
The girls fell to Colonial Forge 21-9, while the boys fought tooth and nail with a Battlefield team that soundly defeated them in the state quarterfinals two years ago. A late stretch allowed the Bobcats to survive with a 6-4 win.
What if the Cosby girls were able to play a normal regular season? The Titans went undefeated, dominating opponents, their closest game an 18-9 victory over Powhatan. But the Titans hadn't seen a team with the precision and length that the Eagles possessed.
Cosby (11-1) opened on fire, scoring twice in the first 2:13 of the contest. But Colonial Forge calmly struck back, going on a 4-0 run to take a lead it wouldn't relinquish. Jenna Ellis and Molly O'Keefe scored to keep the Eagles close, and despite losing 13 of 16 draw controls in the first half, the Titans were only down 9-6 at intermission.
"We needed to figure out what was going on with the draws," O'Keefe said. "My teammates were able to push it to me and I was able to snag a few. Unfortunately, they caught on."
The first win in the middle turned into an Elli Baumhover goal just 13 seconds in to cut the margin to 9-7. After an Eagle tally, O'Keefe scored her third of the game 17 seconds later. With 21:19 left, it was 10-8.
From there, the Eagles went to another level, going on a 10-0 run while denying scoring chances for Cosby.
It would have helped had the Titans been able to play the likes of Douglas Freeman, Deep Run or Atlee before the postseason, but the disappointment of the loss doesn't damper the spirits, or appreciation, of O'Keefe and her fellow seniors about Cosby lacrosse.
"It's everything, honestly," said O'Keefe, who leaves for Penn State to continue her career Sunday, fighting back tears. "It's my family. They're my best friends ever and I'm just fortunate to be able to play with them."
What if a late third-period possession yielded a goal, and a tied game, rather than Battlefield regaining the ball late and scoring with two seconds left in the period for a 5-3 lead?
All night, the Cosby boys (10-1) faced situations where shots were just wide, a pass too strong, a cut not quick enough. But being down just two with a period left to a team that defeated them by nine goals two seasons ago gave the Titans confidence, and made the Bobcats play on their heels.
Battlefield opened strong, taking a 3-0 lead after a period. The Titans fought back, as the defense came to life. Goals from Bryce Oprandi and Owen Fasulka cut the Bobcat lead to one before Battlefield scored in the final minute for a 4-2 halftime edge.
Fasulka scored again, while falling backwards, early in the third, and Cosby had chances to tie. But the Bobcats took advantage of perhaps the most critical moment of the match, grabbing possession and scoring just before time expired.
Drew Neville, who had 10 saves in a lights out performance, earned one with 9:35 to go. Logan Caldwell raced downfield to score unassisted and slice the lead back to a goal. Three minutes later, Cosby had two excellent chances to tie. One shot was barely wide, another bounced off the post. Less than two minutes later, Jake Davis scored, and the Bobcats went into hibernation to kill the clock.
"It was really a game of centimeters there towards the end," Opandri said. "Whether we hit the post or just wide of it, there were so many opportunities where we were centimeters from tying that game up."
The postgame huddle for Cosby was not a scene of dejection. One by one, players thanked their coaches and teammates, as the staff told the returning players that their new goal, after Tuesday's performance, was to win it all.
Cosby loses a dozen players to graduation, but the Titans will aim build on a foundation that was significantly strengthened this spring.
"Next year will be a building year. We'll have a lot of young kids coming up," said Cole Oprandi, a rising junior, and Bryce's brother. "I'd like to get back next year, but the year after that, we'll really be working our butts off to get back here."