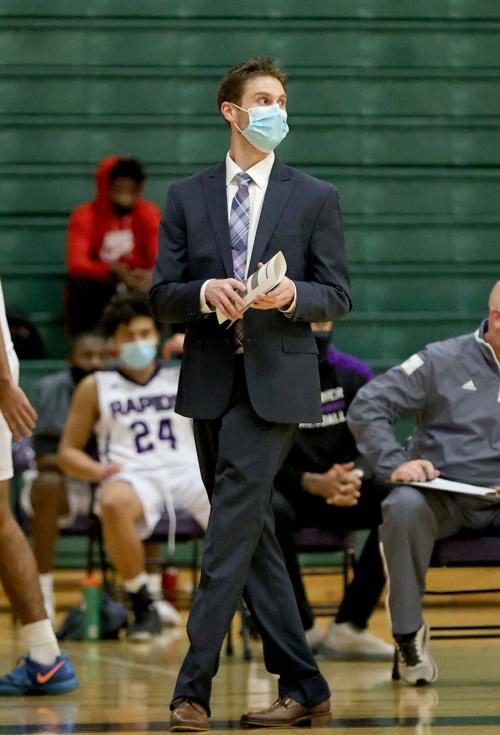 Andrew Blazar will take over as the boys basketball coach at Trinity Episcopal after spending the past five seasons as the boys coach at James River.
James River went 65-43 under Blazar, winning a regional championship in 2017-18 and making two Class 6 state tournament appearances (2017-18, '18-19).
"I think it's a new challenge that I'm excited for," he said. "It's definitely a different opportunity and one where I felt like it was the move I wanted to make. Trinity has a great tradition of basketball, especially in recent years. … This is a destination type of job for me, and I live very close. I felt like the opportunities there to help kids on and off the court, and really a community, was something that I couldn't pass up."
Blazar said Trinity fits "who I am and I felt like it aligns perfectly with the school's mission. I did my homework on them and felt like it was a great fit."
He takes over a program that was highly successful under Rick Hamlin, who stepped down after this past season. In 10 seasons, Hamlin's teams went 207-70, won seven Prep League regular-season titles, six Prep League tournament titles, advanced to the semifinals of the VISAA state tournament five times and won a state title in 2017.
"I take a lot of pride in trying to continue and even further build the program there, and do it the right way, always aligned with the Trinity mission," Blazar said. "I'm excited for that challenge. I have a lot of ideas. I'm pumped, I really am."
Blazar's staff will include Trinity alum and former VCU player Torey Burston, Anthony Ervin, Shane Burnette and Steve Reece.
The opening at James River hasn't been filled, Rapids AD Bryan Hannum said.
(804) 649-6965
Twitter: @timpearrelltd