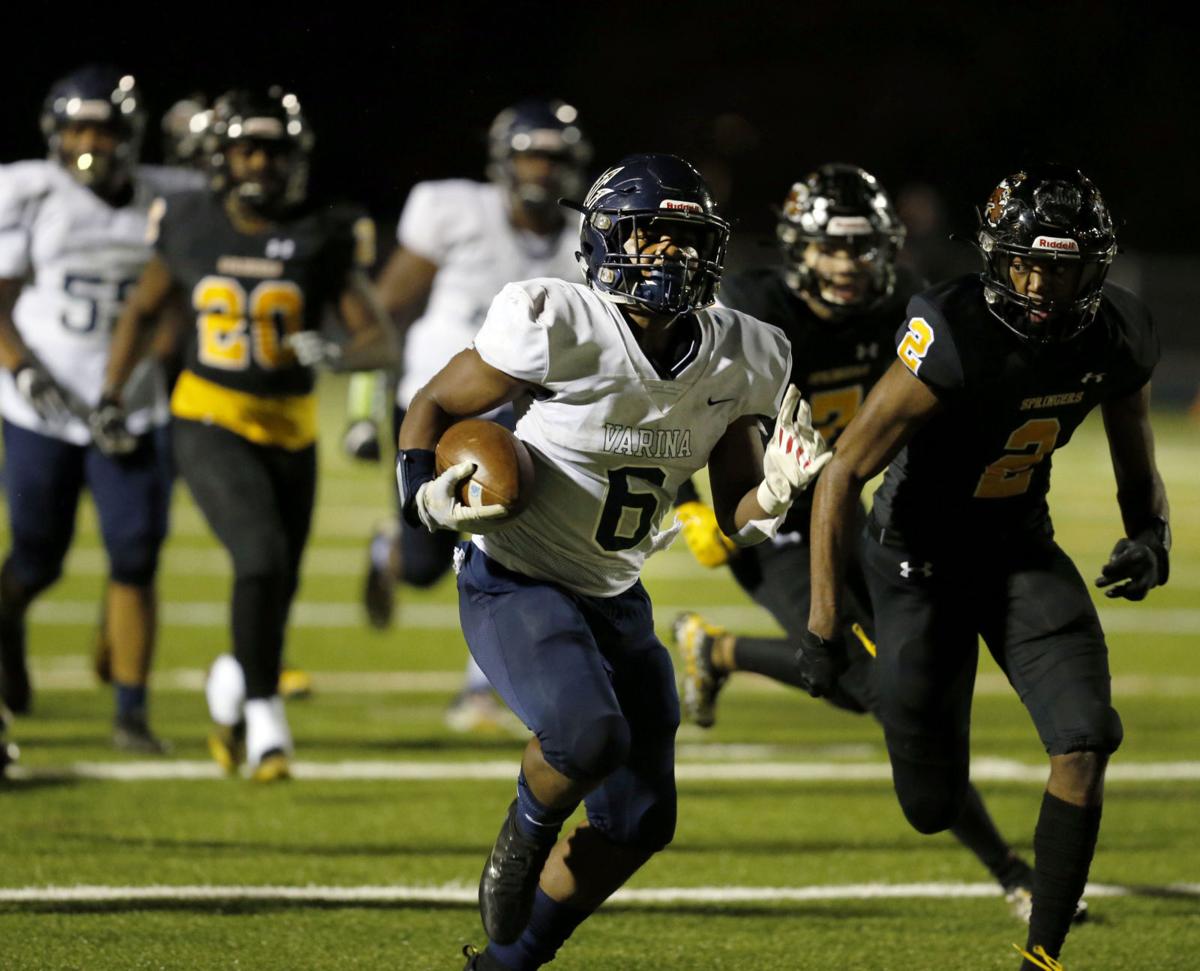 The executive committee of the Virginia High School League made official Monday morning what had been suspected for weeks, that there will be no public high school sports in Virginia this fall. The committee voted 34-1 to play all sports between December and June, canceling the fall football season and altering the schedules of every sport.
In the past two months, new cases of the coronavirus in Virginia have climbed from 569 on June 8 to 1,127 on Friday. VHSL executive director Billy Haun cautioned that high-risk sports such as football and basketball likely can't be played until Gov. Ralph Northam's Phase Three restrictions are loosened.
The current plan is contingent on the hope that more athletic activity is allowed this winter.
"As long as we're in Phase Three and we have the guidelines we have, we're not going to be able to play the high-risk sports as they are," Haun said. "Virginia will have to move out of Phase Three, or Phase Three guidelines will have to be revised to allow sports to begin."
The plan calls for winter sports (basketball, gymnastics, indoor track, swimming and diving and wrestling) to begin Dec. 14, with the first competitions on Dec. 28. The season would wrap up Feb. 20. Fall sports (football, cheerleading, cross country, field hockey, golf and volleyball) would commence Feb. 15, play their first contest March 1 and cease May 1. Spring sports (baseball, softball, lacrosse, soccer, tennis and track and field) would start April 12, play their first contest April 26 and finalize their season on June 26.
Dates could still change, and whether a postseason will be conducted is still to be determined. It seems clear there won't be state championships as usual, but the league has discussed hosting a bowl-game format in which each team plays a one-game postseason. Each modified season would last about 60% the length of a full season.
"Now our hope is that the numbers don't spike where they have to change that," said Manchester football coach Tom Hall. "We're just happy that we're going to be able to have a season."
Offseason workouts, which have started in some school districts, are allowed to continue. Football teams at Hopewell, Powhatan and Goochland have resumed conditioning. But the Henrico, Richmond, Chesterfield and Hanover school districts haven't allowed their teams to reconvene yet.
"We understand how important being part of a team is, and we want to allow that to be possible," Haun said. "While we may not be able to compete, we still want our teams to be able to see their teammates and see their coaches."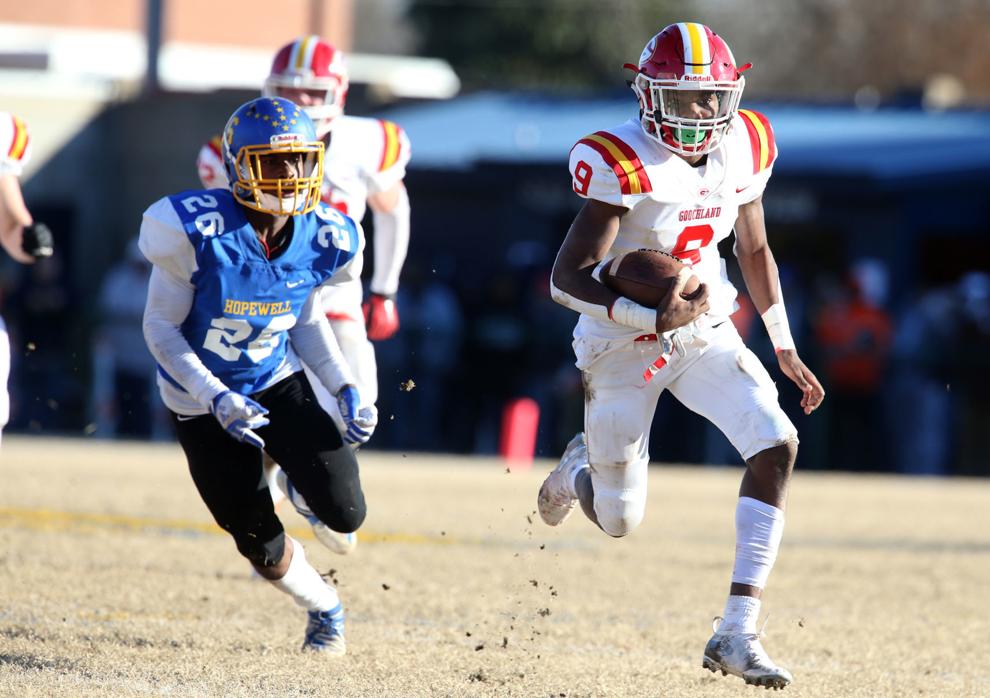 There's no reason why offseason conditioning at Goochland should stop, said the school's athletics director, Joe Fowler. Given the short length of each preseason, it's important that players be given the opportunity to stay in shape in the meantime.
Goochland is planning a hybrid curriculum this fall in which half of its high school students will attend school on Mondays and Tuesdays, and half will attend Thursdays and Fridays. Football workouts could be held Mondays and Thursdays.
One big concern, Fowler said, is that multisport athletes might be inclined to specialize in one sport, a growing concern in youth athletics the past decade, because of how the seasons are jammed together. The seasons will overlap, but Fowler said he will encourage students to play multiple sports anyway. 
Under the Governor's restrictions, lower-risk and moderate-risk sports, such as golf, cross country and baseball, are currently allowed, and there was discussion among the executive committee of green lighting golf and cross country. But doing so would create a number of logistical, equity and financial problems, the committee determined. 
For one, many school divisions, such as Henrico, Chesterfield and Richmond, plan to begin the fall semester with remote learning. Conducting online class and in-person practice would present an array of questions, said committee chairwoman Shannon Butler. Additionally, altering the schedule of one sport and not another could result in a lawsuit against the league, said legal counsel Craig Wood. 
Paying for low-risk sports would be a challenge, too. It cost the VHSL $52,000 to operate cross country last year, Haun said. (The league compensates schools for traveling to state events.) The league made back $35,000 in championship meet ticket sales. But because Phase Three restrictions limit all event capacity to 250 people, the league probably wouldn't be able to sell tickets, resulting it a significant loss of revenue.
Ticket sales from football games pay for a significant number of athletic department expenses, such as referees, new jerseys and reconditioning of football helmets. If large crowds aren't allowed at games in the future, schools will need to think creatively to fund raise, and costs that can be delayed will be, Fowler said. 
The loss of state tournament events will affect the VHSL office, too. Between 35 and 40 percent of the league's yearly revenue comes from state tournament ticket sales. The league already canceled 10 of 12 basketball state championship games in March and all its spring championships in June.
The league cut costs by shifting meetings online and allowing staffers to travel less. The office secured a Paycheck Protection Program loan that helped the league survive through the end of the 2020 fiscal year, Haun said, but furloughs or paycheck reductions might be enacted if needed.
Though high-risk sports can't be played under the current Phase Three restrictions, Haun left the door open for sports to be modified and their classifications to be downgraded. He said lacrosse organizers are considering eliminating faceoffs to limit the amount of close contact in the game. Football helmet designers are adding face shields, and field hockey officials are considering limiting the number of players who can cross midfield.
If a sport can be downgraded from high-risk to moderate-risk, it could be played during the Phase Three. The VHSL currently is using the NCAA's designations on sports to determine which sports are considered low-risk and which are medium- or high-risk.
"Each sport, as we move forward, will start looking at some of those ideas," Haun said.
In football, 7 on 7 has gained popularity recently because it involves no tackling or blocking. While it's not a VHSL-sponsored sport, it has become a popular offseason activity for football teams. Haun said he can't picture the VHSL sponsoring it this school year because of the limited amount of time for preparation. But if COVID concerns extend beyond this year, the league could sponsor it in the future.
One aspect of restarting sports that is often overlooked, said VHSL assistant director Tom Dolan, is the health of the referees, who are often older. Tyrone Hicks, commissioner of the Central Virginia Football Officials Association, said more than one-third of his 215 officials are over the age of 60. Football officials in the Richmond area earn $90 for working a varsity game. 
"Somebody's got to look out for them," Hicks said.
There's a shortage of referees, and several had already indicated they wouldn't work this fall because of transmission concerns. The association is considering instructing officials to wear masks and use hand-held whistles.
The VHSL's executive committee also considered two other proposals that it did not approve. In the first, the fall season would begin as normal, but only cross country and golf would be allowed. In the second, the spring and fall seasons wouldn't be flip flopped, allowing baseball, softball, tennis and track and field to be played beginning in August. Members of the executive committee liked its third model the most, because it allows for every sport to be played.
Phase Three restrictions for sports set by the Virginia Department of Health are up for interpretation. The rule states that participants in any sport should maintain 10 feet of physical distance where practicable. If close contact is minor and limited in duration, the sport may take place. 
The VHSL has interpreted that rule to mean that only low-risk and moderate-risk sports will be conducted during Phase Three. The VHSL uses the NCAA's classifications. High-risk sports are football, basketball, field hockey, lacrosse, soccer, volleyball and wrestling. Medium-risk sports are baseball, cross country, gymnastics and softball. Low-risk sports are diving, golf, swimming, tennis and track and field. 
The Virginia Independent Schools Athletic Association, which loosely governs private schools in the state, said last week that it will not sponsor championships this fall. That doesn't stop private schools from playing their own seasons without state-wide championships. Life Christian Academy, for example, said it will play its football season. 
State associations across the country are divided about whether or not they should reinstate high school sports. West Virginia and Maryland plan to host athletic competition this fall. North Carolina hasn't come to a decision. 
(804) 649-6109
@EricKolenich