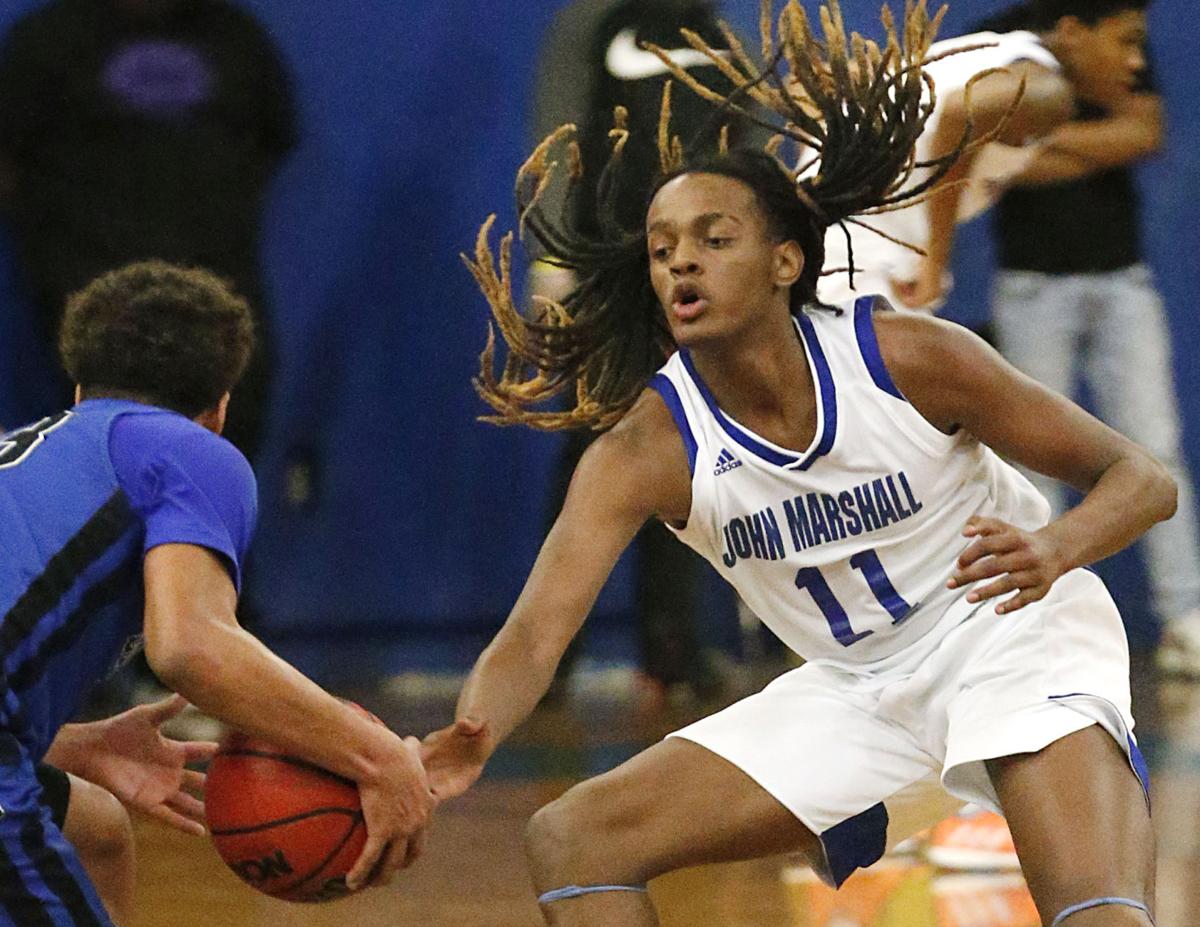 Some states chose to allow high school football this fall. Others, including Virginia, deemed the risk too great and opted against holding a fall season. That led three prominent football players from Hampton Roads to move to IMG Academy in Bradenton, Fla., so they could play this fall. Across the country, students relocated from schools sitting and waiting to those resuming play.
Now the high school basketball season is on the horizon, and the same dynamic could play out on a smaller scale. The Virginia High School League has approved the sport to be played this winter, but not every school division has followed suit. Richmond Public Schools Superintendent Jason Kamras said Monday night that its five high schools won't participate in the winter season.
This has led basketball coaches to worry that, just like the football players, their players will transfer to active schools. Henrico County intends to field teams this winter, and private schools are expected to play, too. Hanover and Chesterfield haven't made decisions yet, and Richmond is the only local school division that has said it won't play. Armstrong boys basketball coach Darryl Watts said he wouldn't fault a family that decides to go elsewhere.
"How many of my kids are going to transfer?" Watts said. "If they do, I can't blame them."
For some students, sports are their motivation for showing up to school every morning, taking tests and doing homework. They are required to meet academic standards to maintain eligibility on the court. Others are on course for college scholarships and can't afford to fall behind. Still others are not yet on the radars of college coaches and need the exposure to prove themselves.
Roosevelt Wheeler, a 6-foot-10 senior center at John Marshall, is staying put, said his mother, Deborah Bryant Davis. There are several reasons why he won't go. For one, he tore his Achilles' heel during a club game about a month ago and likely would have missed the season anyway.
But even if he were healthy, Davis said, Wheeler likely wouldn't transfer because he doesn't need his senior season. He has numerous scholarship offers and is scheduled to commit Monday to VCU, LSU, N.C. State, Louisville or Hampton. More than that, he loves playing with his friends at John Marshall.
"He's a John Marshall Justice," Davis said. "They love each other."
Dennis Parker, a 6-6 sophomore small forward at John Marshall, however, has plenty left to prove. While he has offers from VCU, Virginia Tech and others, he's still just beginning his high school career. He can't redshirt, and he'll never get his sophomore season back if he has to sit out this year.
His father, Dennis Parker Sr., said he doesn't know yet if his son might transfer. But Parker Sr. moved from Chesterfield to the city and bought a house in the North Side to be close to John Marshall, the school he felt was the best environment to mold his son. He said he can understand why the decision was made to cancel the season.
If players do choose to leave, finding a new home could be difficult. Private schools in the Richmond area had few openings this fall, as families who wanted their children to learn in-person flocked to the schools that opened their buildings. Getting into another public school can be a challenge without establishing a new permanent residence. Some school divisions allow nonresidents to pay a fee, known as a variance, to attend their schools. Henrico County, however, isn't one of them.
There are five traditional high schools in Richmond Public Schools: Armstrong, George Wythe, Huguenot, John Marshall and Thomas Jefferson.
John Marshall boys basketball coach Ty White said he's confident his players will stay put. After all, they won the state championship last year, and they've built a bond with one another.
Ksaan Brown, boys basketball coach at Huguenot, said he worries that players could transfer, dropout or perform worse in the classroom.
"If Henrico, Hanover and Chesterfield all play and we don't, it set's us back many, many years," Brown said. "From my perspective, if other localities play, we have to play."