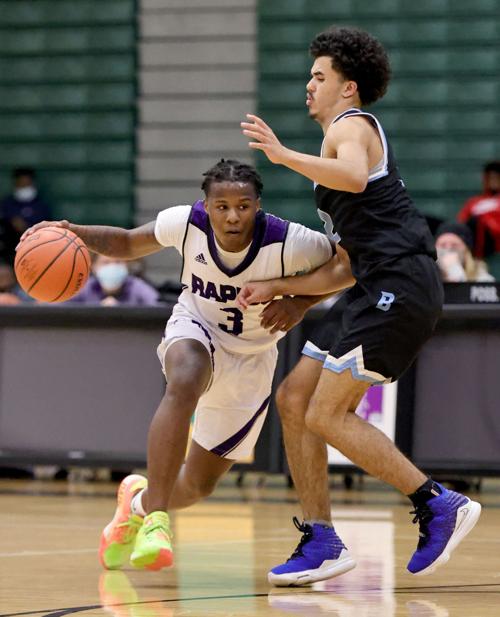 James River boys basketball coach Andrew Blazar said he expects to get "some huge games this year" from senior guard Zakari McQueen.
McQueen, who transferred from Matoaca, had 17 points against top-ranked L.C. Bird on Friday. He averaged 16 last season.
"He's really strong handling the ball and also defensively," Blazar said. "He's going to have a phenomenal year. I love coaching him. He's just a phenomenal kid. 'Coach, what can I do?'"
The Rapids have several scoring options with McQueen, 6-9 Cole Grubbs and 6-6 Neal Hill.
(804) 649-6965
Twitter: @timpearrelltd