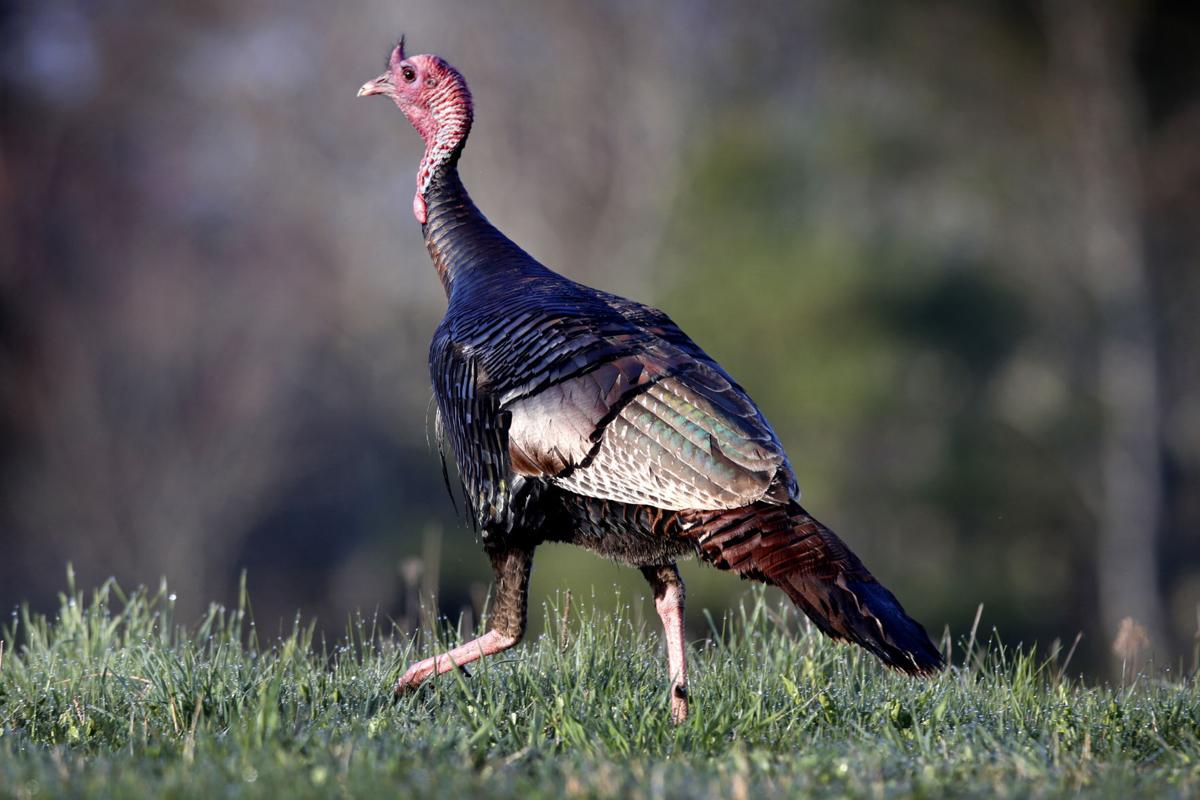 The board of the Virginia Department of Wildlife Resources approved sending staff recommendations for the 2021-22 hunting seasons out for public comment at its recent meeting. The public comment period runs through May 10. The DWR Board next meets May 27 to listen to staff analysis of the comments, deliberate and then take final votes on the regulations, which become effective Aug. 1.
The easiest way to see the proposed regulations and to comment is to go to dwr.virginia.gov/about/public-comment-opportunities. Draft regulations for elk hunting, deer seasons and bag limits, and rules for almost every other huntable species except migratory birds and waterfowl are available for comment.
One proposed change is attracting interest and, in some quarters, concern. A staff recommendation to open Virginia's spring gobbler season to all-day hunting all season long is on the table. Currently, Virginia's season is split, with hunting from one-half hour before sunrise until noon allowed in the first half of the season and all day hunting permitted in the second half.
Wild turkeys are the only game birds hunted in the United States just before and during their breeding season. The split was designed to offer hens a better opportunity at having a successful nest, resulting in the survival of one or more baby turkeys called "poults."
R. Gray Anderson, DWR's Wildlife Division chief, said requests for all-day hunting come every year.
"Public interest has been so consistent on this issue that staff can't recall when the public has not requested this additional recreational opportunity. Several Board members have voiced their opinions in support of all day hunting opportunities and cited many reasons including expanded opportunities for youth and hunter recruitment," Anderson wrote in an email response.
Recently retired wildlife biologist Gary Norman, who managed Virginia's wild turkey program for decades, spoke strongly against all-day hunting during the recent board meeting. Norman cited a study that showed 6 percent or more of adult hen turkeys in Virginia are killed illegally–sometimes unintentionally–after April 1 each year.
Norman worried that expanding the season would be problematic, potentially resulting in even greater hen mortality. Such mortality could cause populations to crash, especially during a time of increasing hunter pressure without corresponding increases in the turkey population.
Norman, who recently received the National Wild Turkey Federation's Lifetime Achievement Award, makes a point. As other biologists have pointed out, turkey hunting isn't like put-and-take trout fishing in stocked ponds.
Anderson acknowledges the intent of the current season structure but points out Virginia is one of just a few states with this restriction.
"Regarding the illegal harvest of hens, it is not expected that regulatory action will have a great positive or negative impact on this source of mortality because poachers are not deterred by regulations," Anderson stated. "... Some studies indicate unintentional or illegal spring hen take can be impactful whereas other studies conducted in the Southeast could not corroborate these findings."
Mamie Parker, a board member from DWR's Region 4, cast the sole "No" vote against moving forward with the recommended change. She explained that she supports the staff recommendation but after hearing the comments she believed the motion should have included a stronger commitment to continue to rely on sound management decisions, with DWR staff closely monitoring the harvest and the impact on the species' population over two to four years and adjusting regulations if needed.
Norman said that, short of keeping status quo, he hopes some compromise can be reached to help protect nesting hens, even if that means adjusting things by only a week.
Norman's concern for what people in the wildlife biology business call "the resource" is laudable. Commendable, also, is DWR's aim to accommodate the desire of many hunters while simultaneously looking out for the resource. I know from following this issue closely across multiple social media platforms that hunters are far from single-minded in their position on this issue.
Anderson noted that "the proposed regulation is far from final" and that "staff will have plenty of opportunity to review and consider concerns from the public from both the hunter and the wild turkey perspectives."
Everyone gets another bite at this apple. The final proposed regulations are again presented to DWR's Wildlife and Boat Committee before the full board vote.
While turkey hunters are offering comments to DWR, it is also important to call out another critical element of turkey sustainability: habitat management.
Turkey hunters should remember that almost 95 percent of spring turkeys are killed on private land. A big reason for that is the abject state of wildlife habitat on Virginia's public lands. Particularly pathetic is the fact that just 657 birds were killed in 2020 on the 1.6 million acres of the George Washington-Jefferson National Forest, federal land that is so representative of the active management neglect across much of the federally managed landscape. That is a paltry one bird for every 2,435 acres of forest.
While that 2020 statistic represents a 25 percent increase from 2019, it still is shameful and representative of the sad state of wildlife habitat on our vast national forests. Hunters and others interested in having healthy, viable places for wildlife to live and thrive need to keep the pressure on the federal government to continue the slow progress seen in recent years.