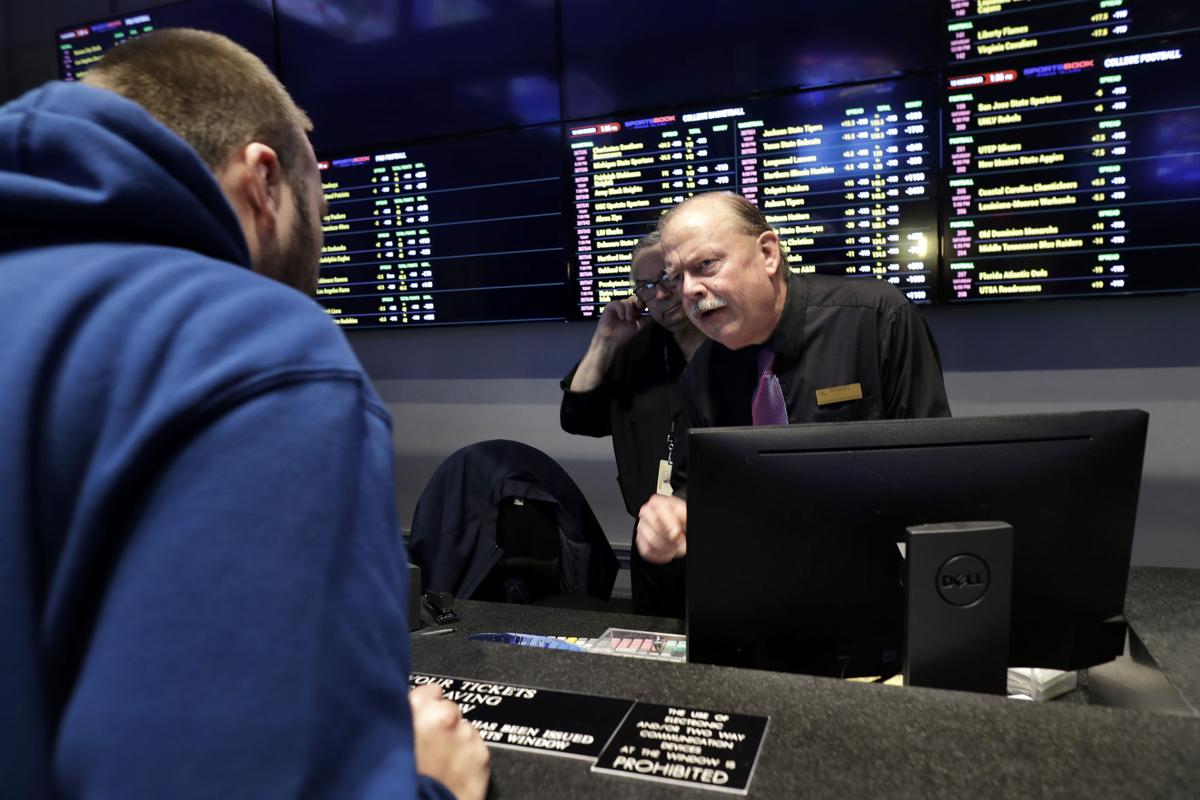 Virginia now has four active sportsbook operators, a gold rush of gaming that has led to an intense competition for customers.
Wednesday saw the launch of BetMGM and BetRivers, one a national brand and another that will soon become a familiar name in the state.
They join FanDuel and DraftKings as companies authorized by the Virginia Lottery to take sports bets inside the commonwealth's borders.
BetRivers was the company chosen to build a casino in Portsmouth. BetRivers' president, Richard Schwartz, said the company want to be seen as a local option.
"Really there are very few jobs being created by the online sports betting industry," he said. "But it's different with a land-based casino, in terms of the construction, the jobs that are created and the tax base that is created.
The company estimates 1,400 construction jobs and 1,300 permanent jobs will be created.
"We certainly think (the partnership with Rivers Casino) helps us stand out in comparison to the other sites that are live already," Schwartz added.
BetMGM is co-owned by MGM Resorts International as well as Entain, a British gaming company.
MGM operates a casino at National Harbor in Maryland that is the closest option for most Virginians. BetMGM's chief revenue officer, Matt Prevost, said that will help the company stand out, along with partnerships with big names in sports.
Prevost said BetMGM is building a full-service sportsbook at Nationals Park, and fans will be able to use their Virginia accounts while at the baseball stadium.
For companies that operate mobile betting, a major source of revenue is in-game betting, where customers can place bets on a game while it's in progress — the odds adjust with every pitch.
"Some sports naturally lend themselves more to in-play betting," Prevost said. "When it comes to baseball, we expect in-play betting will be 50% of our total betting volume."
He said BetMGM will allow customers to use promotional winnings at its casinos.
"What is more and more apparent is that some brands will have regional strength," he said of the industry. "With the proximity to National Harbor, we think Virginia will be a pocket where the BetMGM brand really resonates."
FanDuel was the only company in operation last weekend, a head start it received thanks to a partnership with the NFL's Washington Football Team, which Virginia lawmakers are courting for a potential stadium.
The company doesn't release betting figures — the Virginia Lottery will do that — but said it paid out more than $2 million to customers as part of special wagers offered on its opening weekend.
One early trend is that customers aren't wanting to purely gamble on big-name sporting events. In Colorado, $11 million was wagered on table tennis in December.
All four companies offer a variety of wagers from overseas sports that play during the American workday. Schwartz, at BetRivers, said tennis (the non-table variety) is a top-five sport for his company's customers, because it is global and happens year-round — the company's app has deals with several tours to stream matches live inside the app.
While BetRivers is one of the lesser-known companies, it was the fourth-most-popular of Pennsylvania's 13 sportsbooks in December.
"We tend to attract an older demographic," Schwartz said. "Older players have less free time to shop around and are more interested in a premier experience where they can get a quick response from customer service."
The Virginia Lottery is authorized to give as many as 12 licenses to interested companies, and more are expected to be awarded in the coming days.
(804) 649-6546
Twitter: @michaelpRTD