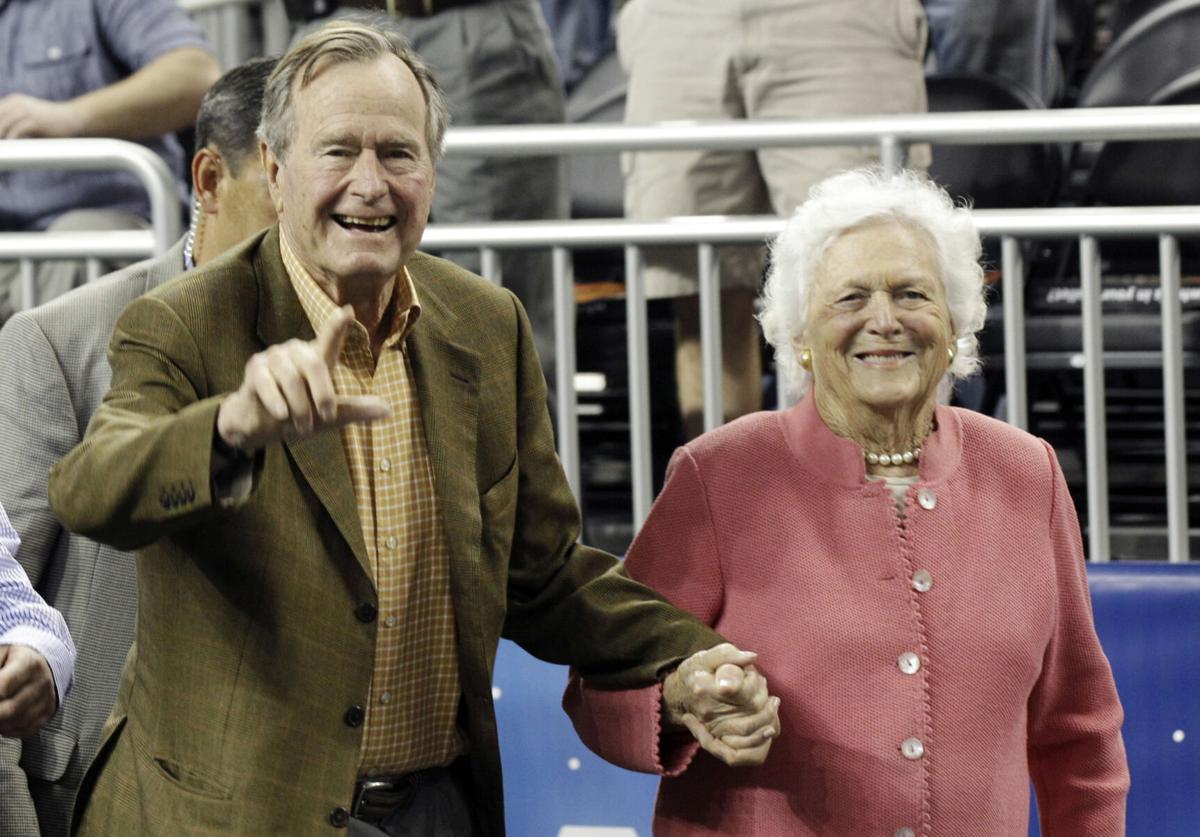 They are the only fitting words to start my final column.
On Thursday, after two decades on the radio, the last 14 in Richmond, I signed off for the final time.
Today, after a nine-year run, this column is ending.
Sorry to disappoint some critics, but nobody fired me. At the questioning of some family and friends, I am not going through a midlife crisis. This was my call, and there's great satisfaction when you can go out on your own terms.
Why would you give this gig up? Are you nuts?
If had a nickel for every time I've been asked that during the past 10 days, I' could retire at 42 instead of starting a new career.
The answer is: You live once, time is precious, and it's time for a new adventure.
It's a rare experience in life, especially in this business, when you can leave something or someplace with no regrets.
Twenty years in this business has blessed me with a lifetime of stories from arenas to ballparks to stadiums across the country, down to the sidelines of Lane Stadium, Scott Stadium, and a boyhood dream of running out the tunnel at Notre Dame Stadium — albeit as a sideline reporter, not a defensive end for the Irish.
My two decades have allowed me the right to use the classic veteran media line "I remember watching them coming up" with the likes of Brandon Crawford and Adam Duvall at The Diamond, Chris Long chasing quarterbacks down at Scott Stadium, Bones Hyland sinking deep 3s from different zip codes, Isiah Ford leaping at Lane Stadium, Sean Doolittle stepping to the plate in Charlottesville and, in my first week living in Virginia, walking over from my apartment to Davenport Field to watch this third baseman people kept telling me about. That "kid" was Ryan Zimmerman.
There were the nights enabling me to say "I was there." I saw that "dadgum" Marques Hagans mesmerize Bobby Bowden and Florida State with his performance in 2005. I saw Briante Weber's steal, soar and slam against Butler that I'm certain caused cracks in the foundation of the Siegel Center, and was on hand for two amazing nights in Minneapolis when Tony Bennett and the Cavaliers pulled off the greatest redemption story in college basketball.
There were the moments when I thought my eardrums would rupture reporting on a Stanley Cup playoff series in Philadelphia. There were also the peaceful, surreal moments such as sipping coffee next to Kentucky Derby and Preakness winner Smarty Jones in a stable on a spring day as dawn began to break over the track, or standing in a press box at Lincoln Financial Field with tears of pride rolling down my face watching Army win first and sing second.
There have been the moments you never see coming, the Forrest Gump-like "right place, right time" situations. I was sitting up until 1 a.m., alone in a postfight press conference with the late, great Angelo Dundee telling Muhammad Ali stories. There was the day my boyhood favorite Will Clark tossed baseballs at Parney, myself and my father while live on the radio (it's long story, but a great story). There was the day Hall of Famer Jim Thome asked me if I'd like to step out of the clubhouse to conduct an interview because the Phillies had been hit by a virus. We ended up doing the interview sitting on the bench in the dugout of Veterans Stadium, making every childhood Little League fantasy of mine come true.
Then there's the story of all stories.
Covering VCU at the Final Four in Houston in 2011, while walking in front of the first row of fans at Reliant Stadium to go to my media seat, an older woman stood up to take a photo of the teams in warmups. While it appeared to be an effort for this woman to stand, I stopped and politely requested that the woman take her time.
When she turned to me holding up one finger as to ask if she could take another photo, it dawned on me that this woman was former First Lady Barbara Bush, and while she took her photos, her son, Neil, thanked me for stopping.
Upon seeing my press credential, we struck up a conversation, as he was fascinated by the VCU story. His questions led to an invitation for me to sit down with the first family to watch the Rams and Butler, which I did for 20 minutes, until some weasly NCAA tournament official made an unnecessary scene, insisting I leave despite being invited by Neil and Mrs. Bush.
At halftime, while walking back to my media seat, Neil called me over and apologized for the absurdity of me being removed and asked if "I'd like a picture with Mom and Dad."
It sits on my desk as I type this now.
These are just a few stories of many that I could tell. When you look back on 20 years, it's not always the "what" you remember but the "who" along for the ride.
There's a Jimmy Buffett lyric from the song "Book on the Shelf" that goes "I'm so damn lucky to have an all-star cast, some lovely, some crazy. Whoever thought this would last?"
I've been honored to be part of a media cast that over the years included some lovely and some crazy. Many of us have taken this ride together with the odd hours, days away from home, and special moments missed doing this thing we love. Along the way, you realize colleagues become friends, fellow writers and broadcasters become family, including my "other better half" Jon Laaser, Mike Burnop, Carter Myers, Johnny Alga, Dave Stipe, and Luther Maddy on Learfield's Virginia Tech broadcast team, forever my co-hosts Merrill Reese, Michael Robinson and Parney, as well my press box brothers Mike Barber, Lane Casadonte, Michael Phillips, Mike Szvetitz and the Hall of Fame writer David Teel.
There have also been those since my first days who helped me just keep my head above water in a new place, such as former newspaper scribes Andy Bitter, Jerry Ratcliffe, Jeff White, Kris Wright and the late Phil Jasner of the Philadelphia Daily News. Their kindness and generosity stay with me, and I've tried to extend the same to other "new guys" who've come along and into the family such as Wayne Epps Jr., Greg Madia and Michael Niziolek.
As a final parting shot to those with some power and influence, can we please put John O'Connor and Paul Woody into the Virginia Sports Hall of Fame?
Tip of the cap to two class-act gentlemen and writers.
To those who want to someday pursue this industry, my best advice comes from my father, Frank, and mother, Butsy, who told me years ago, "Stop thinking of what you're going to say next and just listen."
It's opened my ears, my eyes and mind to many new things, people and their views.
But the person I wanted thank the most for nine years in print is you.
For some reason, whether you've agreed or disagreed, people have kept reading this column for nearly a decade.
You've brought me to your kitchen tables on a Sunday morning, you've clicked on this column on your computer or phone, and I'm sure I've provided some bathroom entertainment over the years.
A few weeks ago, an unhappy reader who missed the mark of a self-deprecating column I wrote about my high school football days, sent me an angry letter saying "nobody cares about you and yours, me, myself, and I and especially your wife and daughter. Shut up already!"
Well sir or ma'am, merry Christmas, you're almost rid of me.
But the reason I've written about my daughter, my wife, and life as well as sports is because for nine years, we've gone through this all together. Marriage, the births of kids and grandkids, the graduation of those kids. We've said "hello" and also had to say "goodbye." There have been agreements and disagreements. There's been life, loss, good times, bad times and certainly some damn scary times.
Maybe you didn't realize it, but for nine years, I've sometimes written about life because you've become part of mine and I've been honored and humbled to be a small part of yours once a week.
What's next is exciting for two important reasons: It will allow me to write more and to stay in Richmond. This is home.
These 20 years have been the ride of a lifetime, but I have a lot of life left and a few more pages to turn before I put my book "on the shelf."
They are the only fitting words to end my final column.