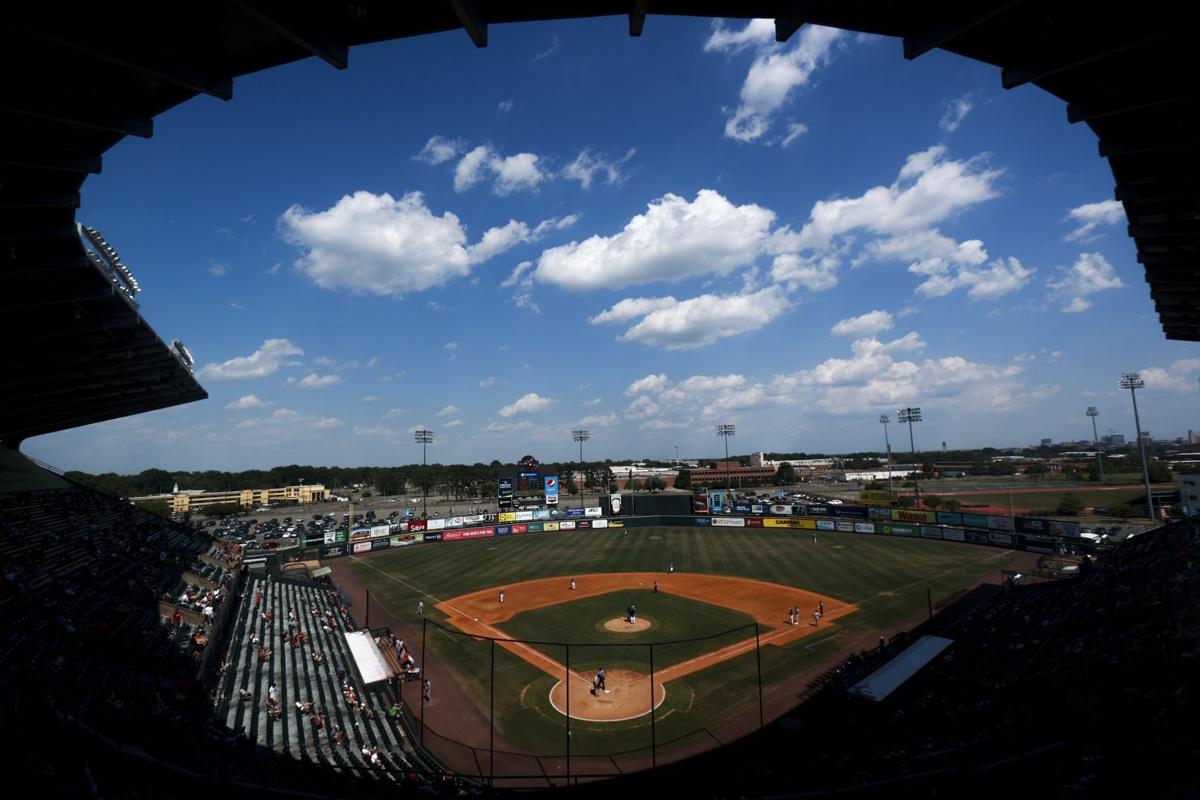 The unofficial start to summer has arrived. It's the time of the year to break out the SPF and bug spray, wear white again, and hope the "quarantine 15" didn't size you out of your favorite swim trunks.
It's also a time of the year where just like the temperatures heating up, so will a few areas in sports.
Unlike trying on our bathing suits, here are five stories we should anticipate this summer.
Will fans return to the stands? My three favorite simple pleasures of summer are reading college football preview magazines by the pool, listening to baseball on the radio, and drinking a cold beer and having a hot dog at The Diamond watching the Flying Squirrels.
Stadiums all across America, including The Diamond on June 1, are opening at 100% capacity.
Are they ready to come back?
Will we see an uptick in attendance as some feel they took live sports for granted or do we see Americans return to their old routines, as prior to the pandemic, attendance declined in college football, the NFL, NBA, NHL and for the sixth time in seven seasons in MLB.
Is Rodgers back with the Pack? Forget "The Summer of George," 2021 is the summer of Aaron Rodgers.
He hosted "Jeopardy," hung out in Hawaii with fiancée Shailene Woodley, found time to stop by Kenny Mayne's farewell on ESPN , and on Wednesday, it was announced he play in "The Match" with Bryson DeChambeau taking on Phil Mickelson and Tom Brady on July 6.
The only thing Rodgers didn't do this week was show up in Green Bay for OTAs.
Asked by Mayne if he has demanded a trade, Rodgers would only say, "It's just kind of about a philosophy and maybe forgetting that it is about the people that make the thing go. It's about character, it's about culture, it's about doing things the right way."
The "culture" was a direct shot at general manager Brian Gutekunst, who has admitted he should've given Rodgers a heads-up before drafting Jordan Love in 2020.
Is Rodgers letting the Pack front office twist in the wind? Will he show for training camp or see this through until he is traded out of Green Bay? While it feels like a long shot, would Rodgers just walk away?
It's only eight weeks until training camps get underway.
What's next? This season on the PGA Tour, Rory McIlroy broke an 18 month skid with a win at the Wells Fargo Championship, Jordan Spieth won for the first time since 2017, and Phil Mickelson defied all odds at the PGA Championship, becoming the oldest player to win a major.
What might four days at Torrey Pines bring in June at the U.S. Open?
After things got publicly chippy this week: How about a Brooks Koepka and DeChambeau pairing?
Will we have the Summer Olympics? Across the United States, capacity and mask restrictions continue to be lifted, but are we ready for a worldwide gathering?
On Monday, the State Department issued an advisory warning against travel to Japan as COVID-19 rates rise just two months before the opening ceremonies.
As per a report by NBC News, case numbers have been rising in Japan even as the government has begun vaccinating health care workers and people ages 65 and older. The country, which is still in a state of emergency, has had more than 36,000 COVID-19 cases and 779 deaths in the past seven days and nearly 716,000 cases overall.
This week, the Asahi Shimbun newspaper, a major newspaper in Japan and sponsor of the games, called for the Olympics to be canceled.
NL East or Least? Going into the season, many predicted the East to be the hardest division to win.
Right now, it's the hardest to find health.
With an All Star lineup of Michael Conforto, Bryce Harper, Juan Soto, Marcell Ozuna, Noah Syndergaard, and Stephen Strasburg on or having spent time on the disabled list, the East has been smashed by notable injuries.
In every sport, there's a survival of the fittest, but for the Braves, Mets, Phillies, and Nationals just making it into June has been a battle.
Which teams can shake the injury bug and show they can contend in the National League as the trade deadline draws closer will be something to watch.
Wes McElroy hosts at daily sports talk show at noon on 910 and 105.1.