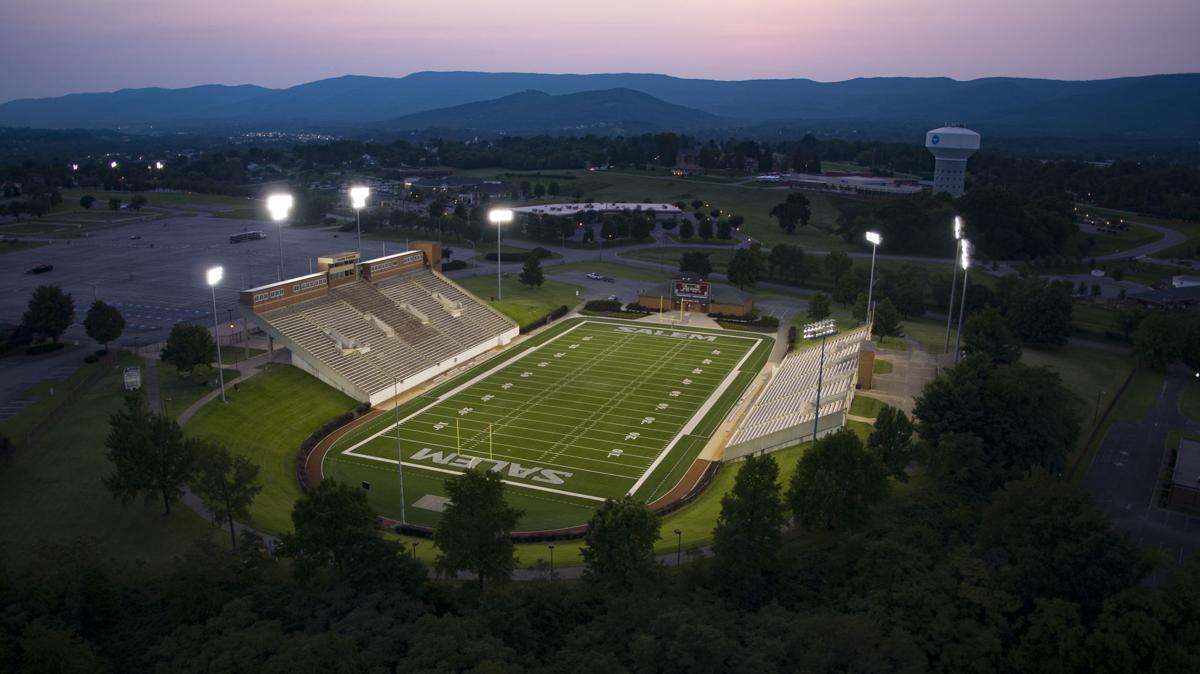 A recreational sport is Ping-Pong. Horseshoes. Bowling. Your 8-year-old's Little League game.
High school football is not a recreational sport. Neither is high school soccer, nor baseball, nor track.
So why is the governor's office labeling those sports as such, unnecessarily suppressing crowds — and even some participants — at venues where social distancing would be a breeze?
This is a question Virginia High School League officials are wondering, too. They know their schools are getting hammered with football expenses and missing the revenue that ticket sales provide. But they're at the mercy of the commonwealth, which is being selectively stubborn about how we can gather at sporting events.
On Monday, in response to improving COVID-19 trends, Gov. Ralph Northam expanded the limit on outdoor gatherings from 250 people to 1,000. This was good news for outdoor concert venues and pro sports operators who desperately need fans in their stadiums and racetracks.
It should have been good news for high school sports fans, too — but it wasn't.
The limit on those sports remains at 250. Why? Because they're absurdly classified as "recreational" by the governor.
Tell some offensive lineman who spent all winter on the weight bench in his garage that high school football is recreational. Tell the baseball pitcher who's been throwing backyard bullpens in the snow, or the girls soccer player who spent her 2020 quarantine dribbling in the driveway, having watched her best friend's senior season get nixed.
Of course, sports such as baseball and soccer don't draw the kinds of crowds around here like football, which can pack in thousands of spectators for big games. Most of us aren't asking for thousands — just the thousand that other venues of comparable size are getting this month.
The 250-person limit might not wind up being an issue for the traditional spring sports. High school baseball and soccer aren't scheduled to open their seasons until April 26. Northam has said he plans to reevaluate the limits at the end of March and determine whether they can be eased further at that point.
But that doesn't help football fans. Nor does it help cheerleaders or members of the marching bands, who are considered non-essential and therefore included in the 250-person spectator count. That's forced some bands to leave some of their musicians off the roster for home games, which is silly.
Some schools are doing more than just grouse about this. The Bristol Herald Courier reported last week that the Bristol school board is considering a legal challenge to Executive Order 72, which limits the outdoor school events.
Legal action shouldn't be necessary. The governor simply needs to come to his senses.
We've been dealing with COVID-19 protocols for almost a full year now. March 12 will mark the anniversary of the day the ACC men's basketball tournament was canceled — one of the first dominoes to fall in a depressing line of them.
Since that time, we've all learned a few things, like how to wear masks, how to distance ourselves from other people, how to co-exist in this unprecedented climate.
We should be trusted to continue to do those things at football games. Most of the stadiums in Virginia are built to accommodate thousands of spectators; we're asking for only a fraction of that.
If it's good enough for Salem Memorial Ballpark, it should good enough for the football stadium that stands in the same complex. If it's good enough for Franklin County Speedway, it should be good enough for Franklin County's 6,000-seat football stadium.
None of those venues is hosting Ping-Pong.