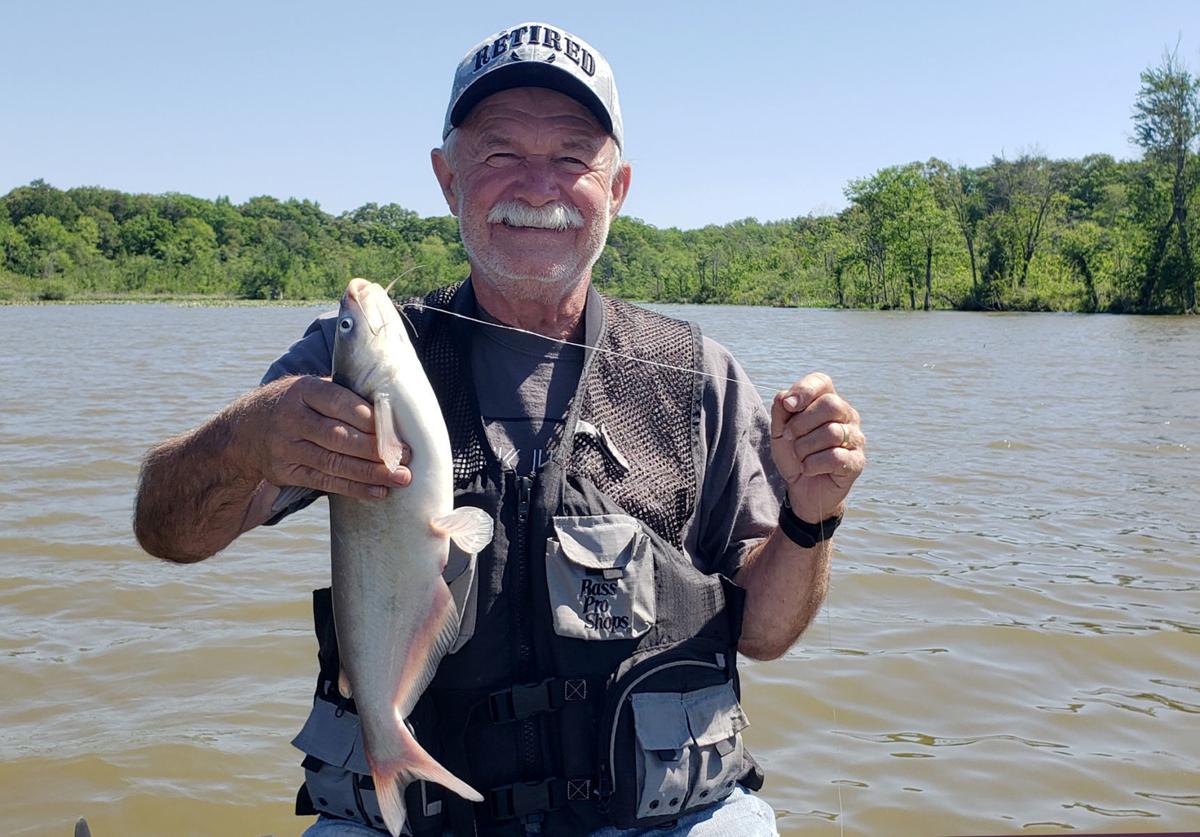 Sometimes, people aren't the best about keeping up with old friends and coworkers. That includes the folks we often dubbed "battle buddies" when we served together in the Department of Defense, either in uniform or as civilians.
People retire, move to new jobs, relocate. "Let's stay in touch" is commonly said and just as often forgotten in the ensuing crush of day-to-day life. Social media makes it somewhat easier to keep up with old friends, but not always.
Sometimes, moments of concern or crisis spur a reconnection.
Such was the case with my old friend, coworker and fellow Air Force veteran Elias (Eli) Hall, with whom I worked for nearly 17 years at Fort A.P. Hill in Caroline County. Eli oversaw the installation's information management office, even though he always used to call himself "just an old Air Force telephone guy."
We left our jobs around the same time. Eli retired to his sheep farm in Louisa County, a nice spread with a beautiful pond loaded with bass and panfish. He loves fishing the pond with his grandson, an Army veteran.
Just before Christmas last year, word came from another former coworker that Eli was in rough shape, his failing heart needing immediate bypass surgery. I called him just before the surgery.
I don't know if the ability to talk with someone you haven't seen in a few years and quickly pick up like you saw each other yesterday is unique to people who have worked together in a military setting or if it is a more universal phenomenon, but we were soon gabbing effortlessly. It was clear his health situation was dire and uncertain.
Once we got that out of the way, I switched the conversation. "You've got this. Heal quickly and fully; then, let's plan a nice, laid-back early spring fishing trip," I said.
Having something to look forward to, whether it is quality time with family, traveling or even fishing, is said to have therapeutic value. Hope can help a person work through pain and hardship. Recovering from heart surgery was going to be no picnic. Every little incentive might help.
The surgery was completed but severe, life-threatening complications from blood clots surfaced 12 days later. For a while, things looked less than optimistic. A prolonged, intensive-care recovery began.
When we next spoke, he shared that one of his medical implants to deal with the clots reminded him of a miniature sabiki rig, that small multi-hook set up designed to catch multiple baitfish. Actually, he was referencing an "umbrella rig" and even text-messaged me an image of a YUM Yumbrella Flash Mob Junior rig to show what he meant. Regardless, it's not something I'd want imbedded in my vital organs.
The fishing trip remained on the docket. Over the next few weeks, I texted Eli trail camera photos of deer and photos of my dog Jameson with ducks. Eli's expected lengthy hospital stay was shortened when a consultation with a new physician yielded a treatment plan that soon reversed his situation's course.
Weeks of home recovery were needed before any fishing could be considered. But by the end of April, it was time to get something scheduled.
It was good to see the old boy, looking trim but impacted by the ordeal, pulling his truck into my driveway. The boat was hooked up, the nightcrawlers were lively, and the weather was beautiful.
We launched and set out on precisely the relaxing fishing trip we planned. We drifted those nightcrawlers under bobbers in the Rappahannock River.
For me, there has always been something meditative about executing a cast and then just watching the bobber, waiting for something to tug it under the surface. Is there any true fisherman who still doesn't get that 5-year-old's sense of glee when the bobber goes down?
You can catch almost anything fishing this way. I've caught white perch, small bass and crappie, but catfish are the typical takers. They didn't disappoint. A handful of channel cats were mixed in with the blues. Many of the fish were in the early stages of spawning and they were healthy and hungry.
"I thought you could only catch catfish on a tight line and usually fishing at night," he said. "This is fun!"
When we first got on the water, he said he really needed to leave by noon due to pressing things back at the farm. Noon came and he said, "Maybe another 15 minutes." A fish bit at 12:30 and it was, "Maybe we can give it a half-hour." Slack tide arrived and the bite stopped. It was time to head in.
We filleted the fish on my porch, with me using my Smith's Mr. Crappie Slab-O-Matic electric knife to make quick work of the job.
Eli said he had always skinned his catfish, a process that takes considerably longer.
"I'll have to get one of those," he noted. Sometimes, you can teach an old dog some new tricks.
Eli stopped on his way home to get some Louisiana Fish Fry Seafood Breading Mix to use on the catfish fillets he was going to air fry that evening. "Excellent meal!" came the early evening text message.
Sometimes, a fishing trip may be just what the doctor ordered.