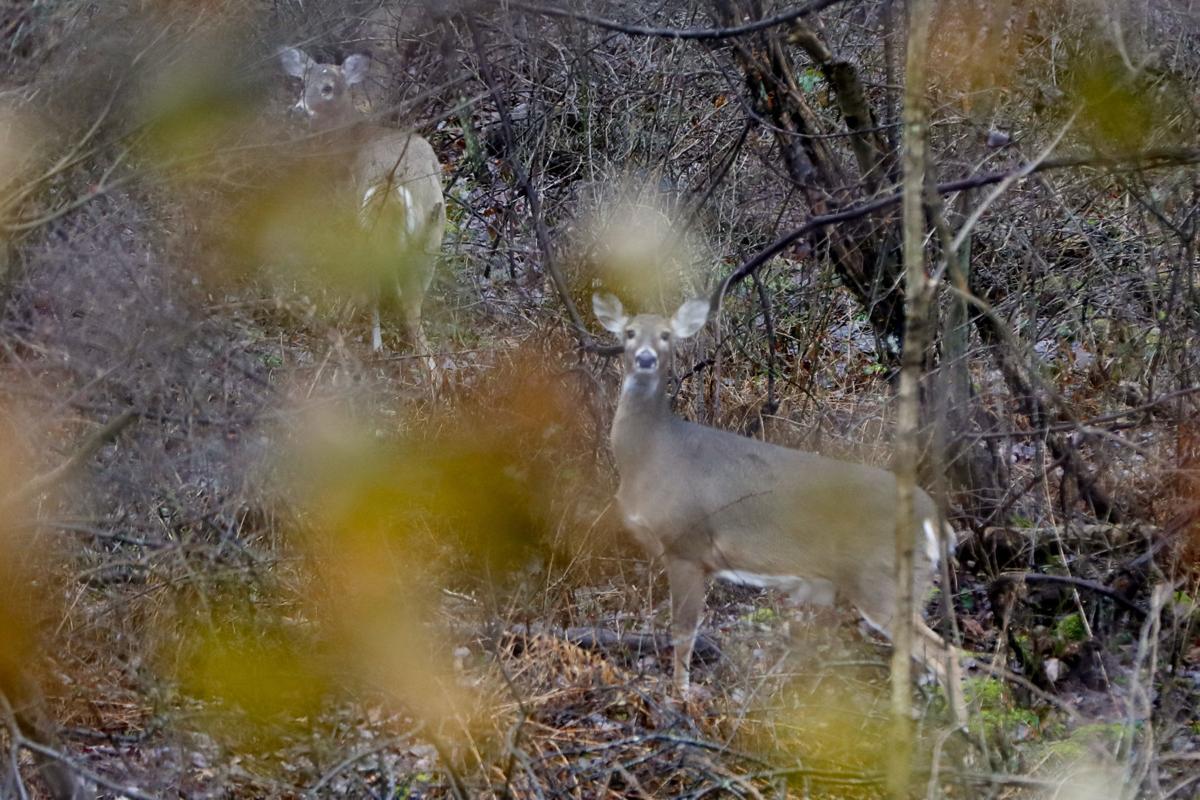 In a "normal" year, right around Thanksgiving would be the time I could confidently share some holiday gift suggestions after personally checking out the latest outdoors gear at trade shows and even field testing a few things on hunts and fishing trips.
Sadly, this has been anything but such a year. However, I do have a few enthusiastic recommendations.
Quality, durable footgear is a must for any hunter. Irish Setter (irishsetterboots.com) introduced a new line this year called MudTrek. These are 17-inch, calf-high waterproof boots available in two styles of fit and multiple options for insulation.
I was set to try the "Traditional Full Fit" model rubber and neoprene boot with 1,200 grams of Primaloft insulation on a Newfoundland moose hunt in mid-October. That trip, of course, fell through. Instead, these boots have been my go-to option any day or afternoon when the temperature and wind chill gets much below 40 degrees.
I have crossed creeks, climbed ladder stands, sat in ground blinds and walked miles in these boots. I love them because they keep my feet reliably warm and, despite being characterized as having a roomier fit than the "Athletic Ankle Fit" models, these boots don't allow my heel to shift when walking or climbing. Hence, no blisters, which can cripple your mobility and chances for success.
I also tried the ankle fit models in a 400-gram insulation neoprene version. These were great once you had them on, but they were so tight getting on and off that I decided the full fit was the best choice for me.
The boots are considered "unisex" and come in sizes from 4-15. They have an antimicrobial scent control component to help eliminate odors. The "Rubber Mudder" sole is aggressive, offering good traction in mud — which we've enjoyed in spades with all the rain. But the boots easily shed whatever muck wants to collect in the treads. I also like the heel kick that gives you leverage when removing the boots.
I've tried four different boot brands in recent years. These 1,200-gram insulated Irish Setters rate among the best. The suggested sales price is $209. The boots have a Mossy Oak Break-Up Country camouflage pattern.
Books make good gifts. One I've almost finished, thanks to some long sits in the deer stand, is by South Carolinian Jim Casada, who has always proudly referred to himself as a "son of the Smokies."
His book, "A Smoky Mountain Boyhood: Memories, Musings and More," is a memoir from years 1948 to 1960, when he graduated high school. It's a 300-page collection of vignettes, essays, reminisces and excerpts from his many published articles. Together, they transport you back to that time and place, spotlighting traditions, philosophies and people of importance, especially Grandpa Joe.
The first part of the book looks at treasured holidays, with particular attention to the culinary proclivities of the day. The second section guides your through the seasons of the year. Chapter 13, which deals with "Weather Wisdom." was captivating, with elements feeling a bit like a micro Farmers' Almanac for the Smokies.
The third section covers "Tools, Toys, and Boyhood Treasures." Everyone who can remember a world before smartphones, personal computers or even color television will find themselves smiling and nodding at various musings. The chapters on pocketknives and BB guns hit home big time.
Casada ties it all together with ending sections relating his connection to the earth and how it provides a sustaining bounty, along with acknowledgments and examples of how the world he knew as a boy has changed forever and continues to change.
The book is $29.95, plus $5 for shipping. It is published by The University of Tennessee Press, but you can order it directly from Casada at jimcasadaoutdoors.com or by mailing a check and purchase request to 1250 Yorkdale Drive, Rock Hill, S.C., 29730. Casada said he would sign and inscribe ordered copies upon request.
I was honored to be one of the Professional Outdoor Media Association members asked to evaluate new firearms and accessories for the National Association of Sporting Goods Wholesalers; (NASGW) Caliber Awards for 2020. The association represents shooting sports wholesalers, manufacturers and their trade partners.
Our 18-judge panel assessed 150 products across six categories including: Best New Rifle, Best New Handgun, Best New Shotgun, Best New Ammunition, Best New Optic, and Best New Accessory. The voting panel consisted of people who buy and sell these products on a daily basis plus media members who review and report on these products in the field.
Judging was tough. There is considerable innovation taking place in the industry. I looked for innovation and how well something might fill a market need. Products that were seen primarily as line extensions or tweaks to an existing item didn't make it far in my book.
We narrowed each category down to three finalists, considering the uniqueness, market need, product value, ingenuity, and presentation. The winners:
Best new accessory: Mantis — Blackbeard
Best new optic: SIG SAUER — RomeoZero
Best new ammunition: Federal Ammunition — Force X2
Best new handgun: Springfield Armory — Hellcat OSP
Best new rifle: Bergara — Mountain Rifle 2.0
Best new shotgun: Mossberg — 940 JM Pro
Best new overall product: Ruger — Ruger-57