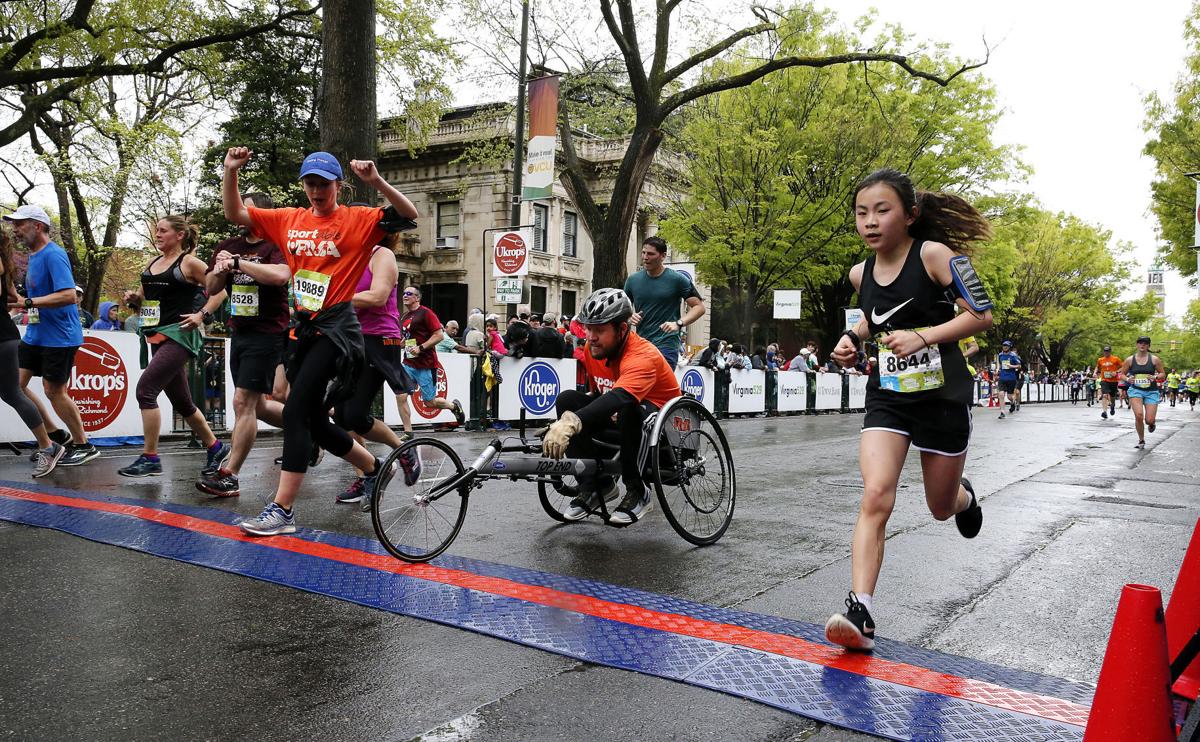 Sports Backers executive director Jon Lugbill is looking forward to the day when the organization can get back to holding "a full-blown, normal" Ukrop's Monument Avenue 10k.
In the meantime, he says this weekend's alternatives for the popular event are "significantly more than almost any other large race in the country."
Sports Backers is offering registered participants four marked courses around the area to run, jog or walk on their own Friday-Sunday, along with a virtual option where they can make routes of their choosing. The courses are at Byrd Park in the City of Richmond; at Dorey Park and Deep Run Park in Henrico County; and at Henricus Historical Park in Chesterfield County.
More than 25,000 people entered last year's 10k. Lugbill said about 21,000 are registered this year. About 6,000 of those deferring their registration to next year's 10k on March 27 or having their entry fee credited to another Sports Backers event through March 27.
With restrictions on mass gatherings because of the coronavirus pandemic, organizers of large running events around the country have had to cancel them or make them virtual.
In an ESPN report in May, an official at Running USA estimated that as early as mid-March about 7,500 road races had been canceled.
"Given where we are with the pandemic, I think this is a really good way to do it," Lugbill said. "It's a good way to have a lot of people be able to still run or walk a 10k and do it safely and not have any concerns about being at a mass gathering. At this point, that's priority No. 1."
In the early stages of the pandemic, Lugbill said the organization thought it would be able to move the 6.2-mile race from late March to September and still hold it on Monument Avenue by spreading out starting times during one day or maybe two days.
By July it was evident the race would need several days to meet protocols, and trying to shut down Monument Avenue for that period of time was "almost impossible." Two other courses, with spread-out starts, were considered.
That gave way to the four-course plan in three days, with participants running, jogging or walking on their own from dawn to dusk. The courses will be marked with start/finish lines, mile markers and directional signage, and runners can use the RaceJoy app to record official finish times.
Some of the courses go through streets that won't be completely closed to traffic, so runners need to be aware, Lugbill said.
"For the most part it's low-speed, residential-type roads," he said.
Lugbill said Sports Backers has received a range of responses about the alternative event, from excitement about doing something, to deferring registration, to wanting the normal 10k.
"I think people are also being supportive of us," he said. "Sports Backers, like all sports organizations, has gone through a bit of a tough time, so I think there's some of that."
"Maybe people don't realize it completely," he added, "but I think our whole team is really proud when we do a large community event like the Ukrop's Monument Avenue 10k and the impact it has on people's lives and how it motivates them and inspires people to be active. How many people say they started their running career by training for the 10k? So that's a real sense of pride. It hurts to not be able to do it in that way.
"[Mass gatherings] can't happen with this time of COVID, and there's something about them that is special and brings the community together. So all the large events that normally happen, you really sense the loss. We very much feel that."
(804) 649-6965
Twitter: @timpearrelltd