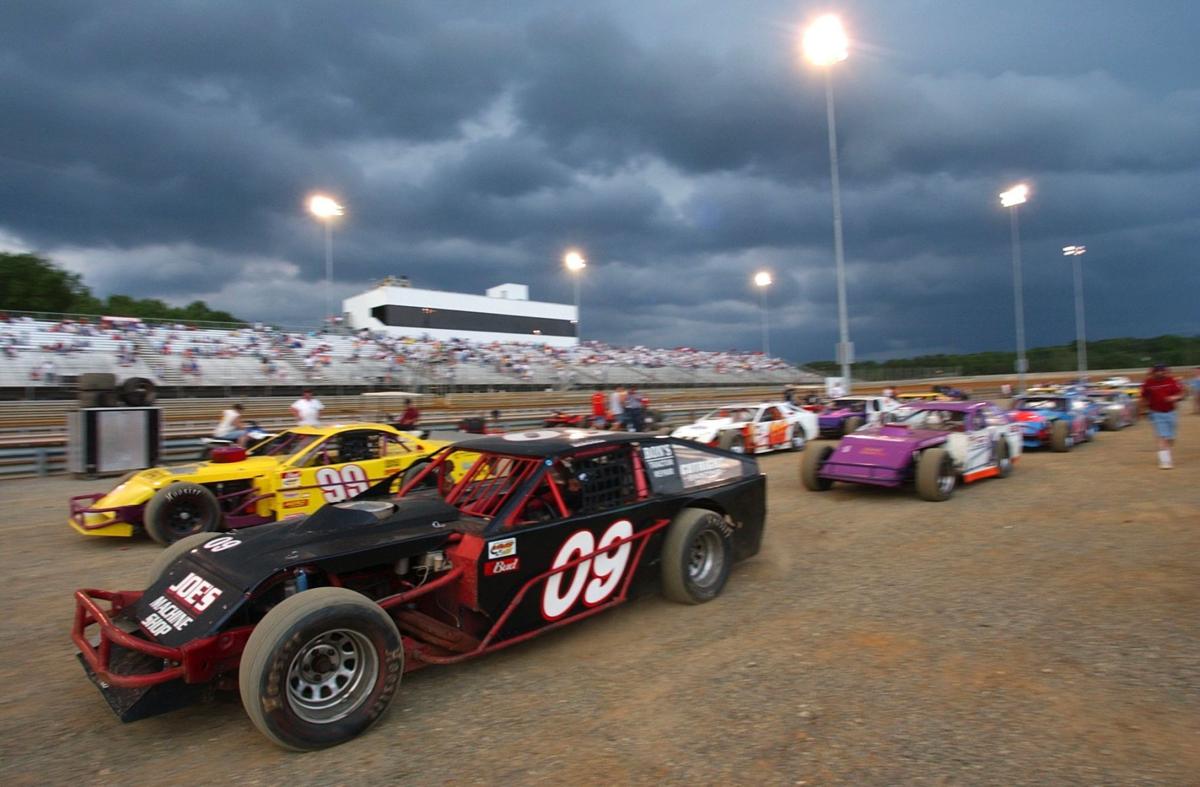 After reading Executive Order 65, Bill Sawyer decided his season was done before it had even began.
The 14-page document outlines Gov. Ralph Northam's guidelines for Phase 2 of the state's reopening and covers everything from farmers markets to indoor shooting ranges to overnight camps.
When Sawyer, the owner of Virginia Motor Speedway in Jamaica in Middlesex County, flipped to Page 8, he laughed.
While tracks were permitted to open in most parts of the state when Phase 2 went into effect on Friday, there are restrictions in place on practically every aspect of the operation, including a moratorium on all vendors and tailgating.
Many of the guidelines are small technical matters — all exits must be staffed — but there's one that Sawyer can't get beyond:
No spectators or members of the public are permitted to attend the event.
After seeing that, he was convinced that there was no way the speedway would open this season.
"I am not going to operate and run a racetrack with no fans in the stands," Sawyer said on Wednesday.
If that statement leaves any room for interpretation, the homepage of the Speedway's website clears it up. In capitalized, yellow font it reads "UNDER NO CIRCUMSTANCES WILL WE RACE WITHOUT FANS IN THE STANDS."
To Sawyer, it's a straightforward financial issue. Unlike the national NASCAR series, which recently returned to racing with strict social distancing measures and no spectators, weekly racetracks don't have television contracts.
"I don't have a billion-dollar TV contract like NASCAR does," he said. "That's why they're able to operate with no people in the stands. They've restructured some of their financial situations as I understand to make sure that the track's expenses as far as purse and sanction and other secondary charges are taken care of. The drivers are still getting their percentage of the TV deal, and NASCAR's getting theirs. There's not a weekly racetrack in the country that has a massive TV contract at all."
Short-track racing also differs from the national circuits in that drivers don't make a living racing — it's just a hobby — which means that the monetary loss falls primarily on track owners and their employees.
Almost all revenue is generated from tickets and concession sales. For Sawyer, it's simple: no revenue means no racing.
Dominion Raceway in Spotsylvania plans to race without fans this weekend. An official at that track told The Times-Dispatch earlier this week the intent is to help teams stay together and give them an opportunity to practice and that the track hoped to break even at best.
Because of the coronavirus pandemic, VMS had to cancel all six of its first races, including two of its marquee events. The seventh was supposed to be this weekend.
Before reading the details of Phase 2, Sawyer was hoping to reevaluate the rest of the season on June 10, when Executive Order 51, which established the state of emergency in Virginia, expired.
Now, not only will none of these earlier races be rescheduled, but Sawyer has decided the track will remain closed for the remainder of the season.
While news of the pandemic seems to be constantly changing, this decision seems set in stone. Even if the restrictions are pulled back in the coming weeks, Sawyer said there is no way he will rethink his position.
"Nope," he said. "Not at all. There is no way in 2020 that this racetrack is going to open up."