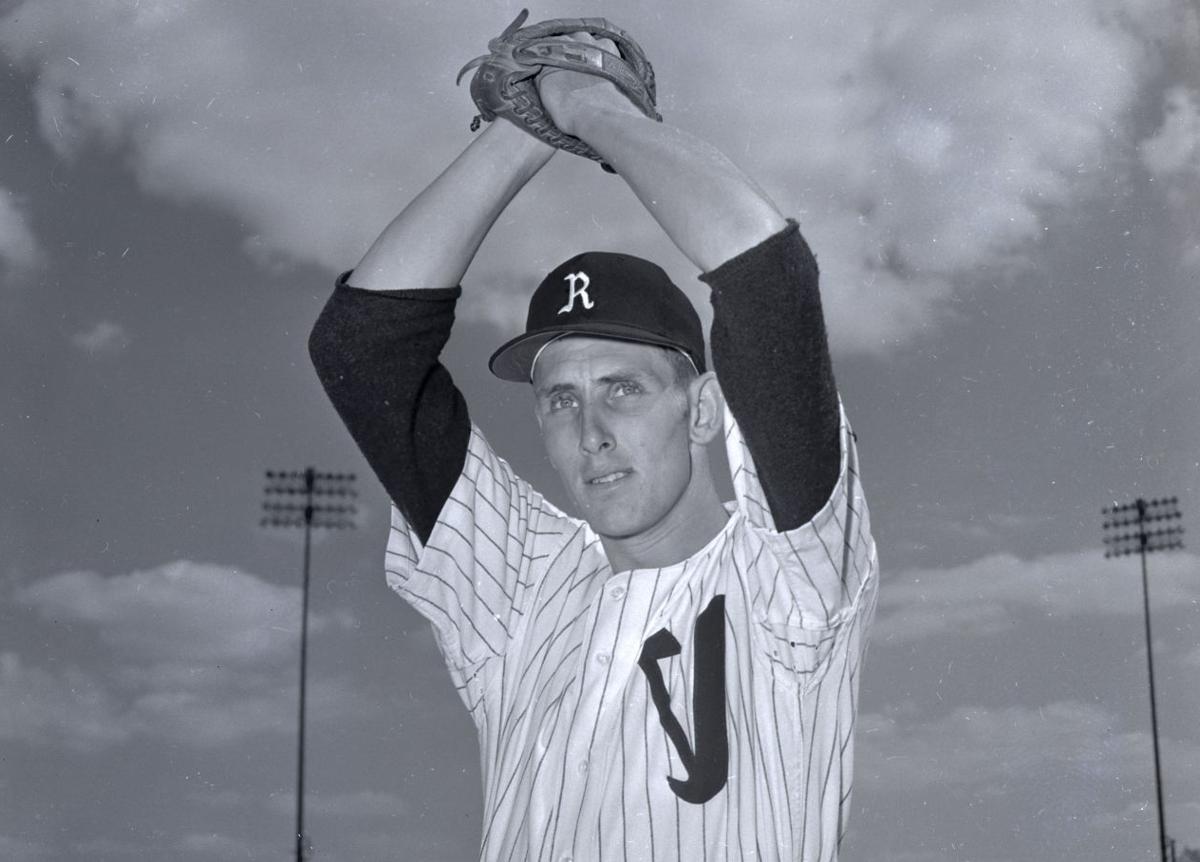 Jim Coates, a hard-throwing pitcher from Lancaster County who played for the New York Yankees in the late 1950s and early 1960s, died Friday at 87.
Mr. Coates was signed by the New York Yankees in 1951 and was named to the AL All-Star team in 1960. He pitched in three World Series for the Yankees, who won back-to-back titles in 1961-62. He also played for the Washington Senators, Cincinnati Reds and California Angels.
Mr. Coates retired from baseball in 1970. He was inducted into the Virginia Sports Hall of Fame in 1994.
After baseball, Mr. Coates worked for C.W. Wright construction company and then the Newport News Shipyard for more than 10 years. Between seasons, he worked on the menhaden (fishing) boats out of Reedville in the offseason, and then "cutting pulpwood or whatever it took to make a dollar because we didn't make no money in those days," Mr. Coates told the Richmond Times-Dispatch 13 years ago.
Mr. Coates' major-league career almost ended before it started when he broke his arm in 1957. After a brief call-up to the Yankees in 1956, he went back to the Richmond Virginians (Triple-A) for the 1957 season and suffered a broken right arm early that year.
"I thought it was over," Mr. Coates said. "But a Dr. Butterworth set it for me and put me in a cast and it came back stronger than it was before I broke it. [The Yankees] had given me a taste of it up there and I wanted to get back."
Mr. Coates reached the majors to stay in 1959, when he went 6-1 with three saves, mostly out of the bullpen. As a spot starter the following season, Mr. Coates went 13-3 in manager Casey Stengel's rotation. He started and pitched two scoreless innings in the first of two All-Star games in 1960. Pitching mostly in relief in 1961, he was 11-5 with five saves and went 7-6 with six saves in 1962.
Mr. Coates was traded from the Yankees to Washington in 1963, and then to Cincinnati later that season. His Cincinnati roommate in 1963 was a rookie named Pete Rose.
"Pete was a character, but he was a good boy. He wanted to play baseball. Anything to win, that's what he would do. He turned out to be a great ballplayer and a good manager, too," Mr. Coates said.
After his baseball retirement, Mr. Coates remained a big fan of the Yankees and saw former teammates at card shows and charity golf tournaments.
A memorial service for Mr. Coates will be held on Sunday, Nov. 24, at 1 p.m., at Corrottoman Baptist Church (48 Ottoman Ferry Road) in Lancaster.
(804) 649-6233
@RTDjohnoconnor