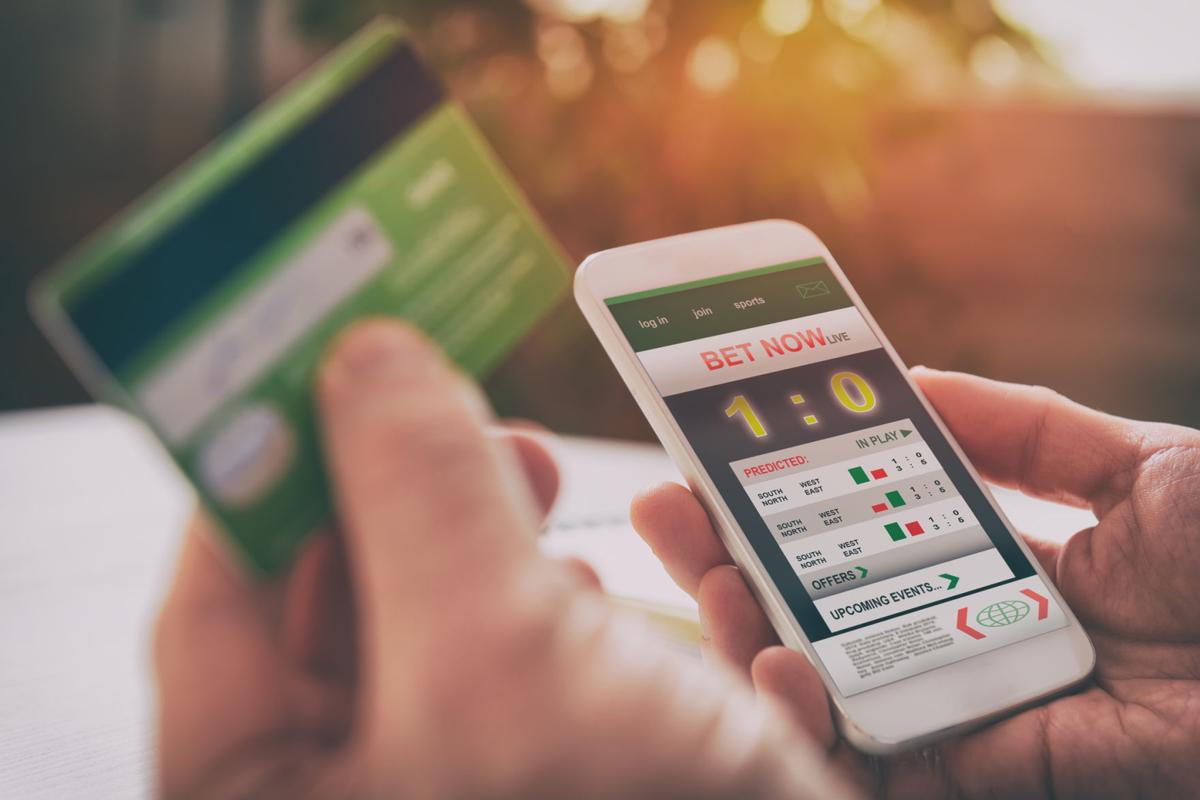 It's possible that by Week 1 of the NFL season, you'll be able to make a legal sports wager on the Washington Redskins or the Dallas Cowboys in Virginia.
However, will you be allowed to place a bet on Virginia Tech the same weekend when it takes on Penn State, or the weekend before when Virginia takes on Georgia on Labor Day night?
As the General Assembly attempts to finalize a bill that would bring sports betting to Virginia, there's still one big difference.
The House bill would ban betting on games played by Virginia colleges, as well as ban in-game betting on all college sports. The Senate bill would allow both to happen.
After a series of columns during the past five years pleading for Virginia's powers-that-be to look at this, legalize it and regulate it, it feels like a minor miracle we're this close. However, if we're going to do this, let's do it right, Virginia: allow gambling on all college sports, including Virginia schools.
Full disclosure: I gamble two times a year. One is in the summer, when I send $150 with my sister on her trip to Vegas for my way-too-early NFL over/under wagers. Then, if the calendar frees me up, there is a father/son trip with my dad to Las Vegas for March Madness, where my gambling alter ego, "Mr. $10 Bet," comes out for two days a year.
Yours truly isn't a gambler for three reasons: (1) I'm cheap. (2) Sadly in my family runs an addictive personality trait. My grandfather drank himself to death by 52. My aunt became addicted to pain killers and my cousin is an alcoholic. Addiction appears to have skipped my immediate family, but I'm still mindful of going down a dark road.
Finally, in those small wagers I do make, they never include a Virginia school. With my radio responsibilities, including as a sideline reporter on Virginia Tech football and studio host for VCU basketball, it's an extreme conflict of interest.
So whether Virginia allows gambling on state schools won't affect me.
If Hokies want to place a bet on their football team, they can find a way, just as a Wahoos, Rams or Spiders fan can on basketball. All they need to do is to find an offshore account on their phone or call up "a guy" to place a bet, illegally.
If the commonwealth's government is to turn on Virginia residents to sports gambling, but not allow them to place a bet on some of the teams they love the most, it's tempting them with forbidden fruit.
It's human nature: The thing we can't have is the one we want the most.
One cardinal rule of the NCAA is that athletes, coaches, and athletic staff members are prohibited from participating in any sports wagering activity. They are also prohibited from providing information to individuals involved in any gambling activity.
Let's put everything on the table for student-athletes to be informed. How about using some state income from sports gambling to fund a team of full-time enforcement officers who would help inform, educate and protect student-athletes if they are subject to or approached with unscrupulous activity or requests?
There are pros and cons to legalizing sports gambling.
One pro will be the extra $50 million a year in revenue that Virginia could generate.
The cons can include addiction, which needs attention, as well as the threat of manipulation of sports events, which have been rare in recent history. Yet the scandals of Pete Rose, Tim Donaghy, and the Boston College point-shaving scandal of the late 1970s still resonate through all sports.
Sometimes the best prevention comes by giving an issue the utmost attention.
Gambling on Virginia sports will happen one way or another. It's up to lawmakers to decide whether it's on the "up and up" or whether it occurs — and possibly increases — illegally by not allowing legal wagering on Virginia college sporting events.
State lawmakers have come far on this issue, but again, for sports gambling in Virginia, the message is simple: Legalize it all, tax it all, and most importantly, regulate it all.
Wes McElroy hosts a nightly sports talk show from 3-6 p.m. on 910.