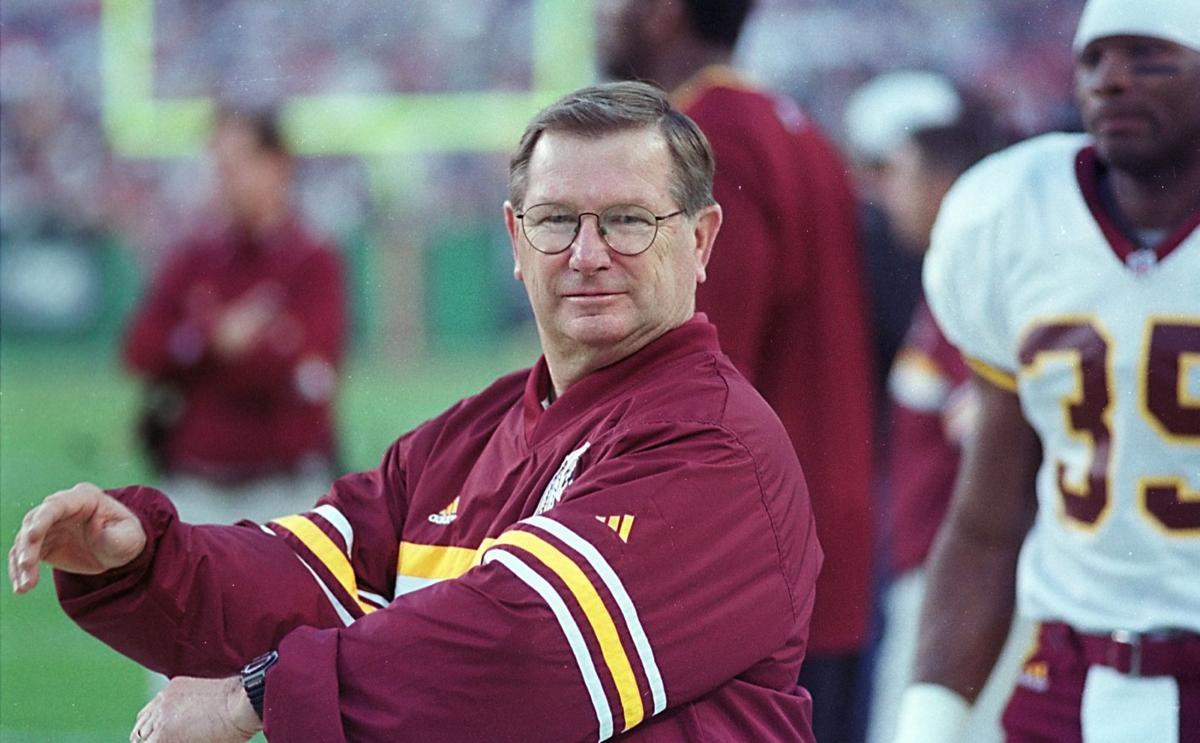 Longtime followers of the Washington Football Team will be unsurprised to learn that it was a dramatic week in Ashburn.
Washington coach Ron Rivera, though, is new to the program, and Sunday's game against New Orleans represents one of the first big tests of the new culture he's built around the team.
Rivera cleaned house amid a series of embarrassing reports and revelations and has been lauded for bringing professionalism and accountability to the team during the past two years.
Things went off script on Monday, though, when DEA agents raided the team facility and the Ashburn home of trainer Ryan Vermillion, who followed Rivera from Carolina to Washington.
The on-field portion of the week was a struggle, too, as the team battled a number of injuries and will be without key pieces against the Saints, including offensive lineman Brandon Scherff and tight end Logan Thomas. Running back Antonio Gibson will likely play but has a stress fracture in his shin.
Through it all Rivera has worked to keep his team's focus squarely on football, and receiver Terry McLaurin believes his team is well positioned to ignore the outside noise.
"I think culture really is demonstrated in tough times," McLaurin said. "It's easy to talk about how good your culture is or to see what the culture is when things are going good. But you have a little bit of adversity, some things that could be distractions, do you allow them to be distractions?
"Injuries — do you allow those to take over the game plan and hold you back from what this offense has shown that it's capable of? We don't really know the answer to that right now. I think it'll show its head on the football field. But what I do know is Coach Rivera does a really good job of keeping the main thing, the main thing. He keeps us focused on what the task is at hand.
"All the other things are things that are obviously in the forefront, but you can't let them overtake what was the main thing this week, which is trying to win this football game."
McLaurin's maturity was paired with confidence coming from the defense, a group that has underperformed so far this season but expressed little worry that things would be put together.
Sunday is an ideal time — New Orleans has one of the league's worst passing offenses, and it's a golden opportunity for Chase Young to log his first sack of the season.
"I'm glad right now that we're staying together," Young said of the unit. "Everybody has their confidence.
"These guys went to big D-I programs, they know what it looks like and they know how to carry themselves at this time."
Young noted that sacks are no easy task against Jameis Winston, though.
"You know, people make fun of the little [workout] videos he has on Twitter, and they're funny, but you see in a game, some of those drills work a little bit," Young said. "He's real mobile in the pocket, that's why he doesn't get sacked, and he's still a strong dude at the end of the day.
"And he likes to get the ball out. You hit him, and he tosses that joint out. So you've got to make sure you hit the ball."
If it's "next man up" on the field, that's also the case in the training room. Washington has invited its summer training staff interns back to help in the absence of Vermillion and has brought back longtime trainer Bubba Tyer on a volunteer basis.
"I've known Bubba since I was 11," said offensive coordinator Scott Turner, son of former coach Norv Turner. "I worked for Bubba. I was carrying around ice, filling up coolers and pushing things around back and forth to the training room and stock and tape and stuff like that.
"I told him he was like Michael Jordan coming out of retirement when I saw him. It's good to have him around while the other stuff gets cleaned up."
The "other stuff" will get settled one day in a federal courtroom, but for those trying to find signs Rivera's culture changes are working, there's this: Instead of a steady stream of media leaks this week, reporters largely pitched a shutout as they attempted to learn what happened with Vermillion, as people inside the building declined to share details.
That is a new twist in a familiar drama.
(804) 649-6546
Twitter: @michaelpRTD