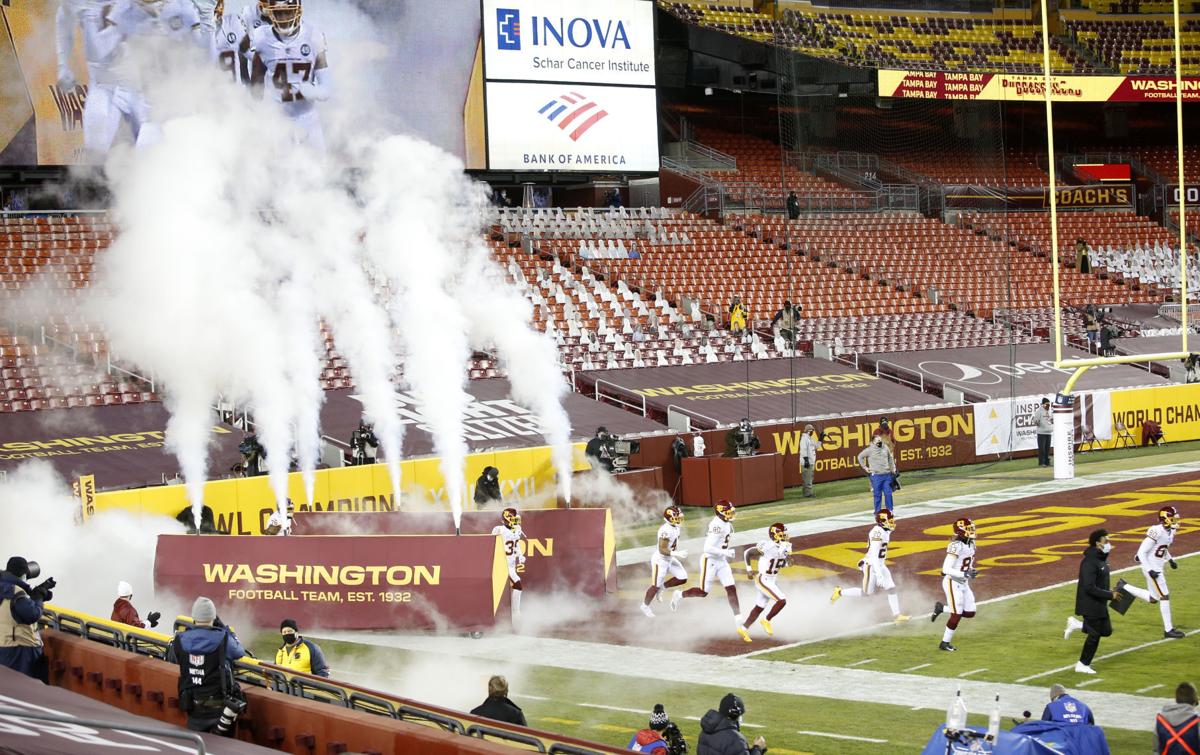 Washington Football Team fans are now one step closer to placing a bet while attending a game at FedEx Field.
The Maryland legislature approved a set of sports betting regulations earlier this week, which are expected to be signed in the coming days by Gov. Larry Hogan.
The regulations allow the state's three major league sports teams, the Orioles, Ravens, and Football Team, to operate sportsbooks inside their facilities.
With the decision Maryland is now on equal footing with neighboring D.C. and Virginia, both of which allow pro sports teams to operate sportsbooks. It's something the team has indicated will be a necessary part of winning the contest to build its next stadium.
However, NFL rules mean the operation at FedEx Field won't look quite the same as it does in D.C., where the Wizards and Capitals operate a full-fledged sportsbook out of Capital One Arena.
The NFL currently does not allow teams to have betting kiosks on-site at stadiums.
Instead, teams with legalized gambling in their markets have set up "mobile betting lounges," areas where fans can gather and see betting information displayed, but then place those bets on their cell phones.
The betting company that sponsors the lounge often has representatives on hand to walk fans through the process of setting up an account and making bets.
That leads to a tricky decision for the Football Team, which currently has sponsorship agreements with two major betting providers.
The team partnered with FanDuel to launch mobile sports betting in Virginia, while MGM, which has the D.C. area's only full-service casino, is also a major sponsor of the Football Team.
A team spokeswoman said in an e-mail Wednesday that Washington had "nothing to share at this time."
The NFL continues to lay the groundwork for future betting partnerships. The newest collective bargaining agreement with players, signed in 2020, spells out how future gambling revenues would be divided.
That includes potential revenues from on-site slot machines and other gambling options, though those remain banned by the NFL at the moment.
(804) 649-6546
Twitter: @michaelpRTD