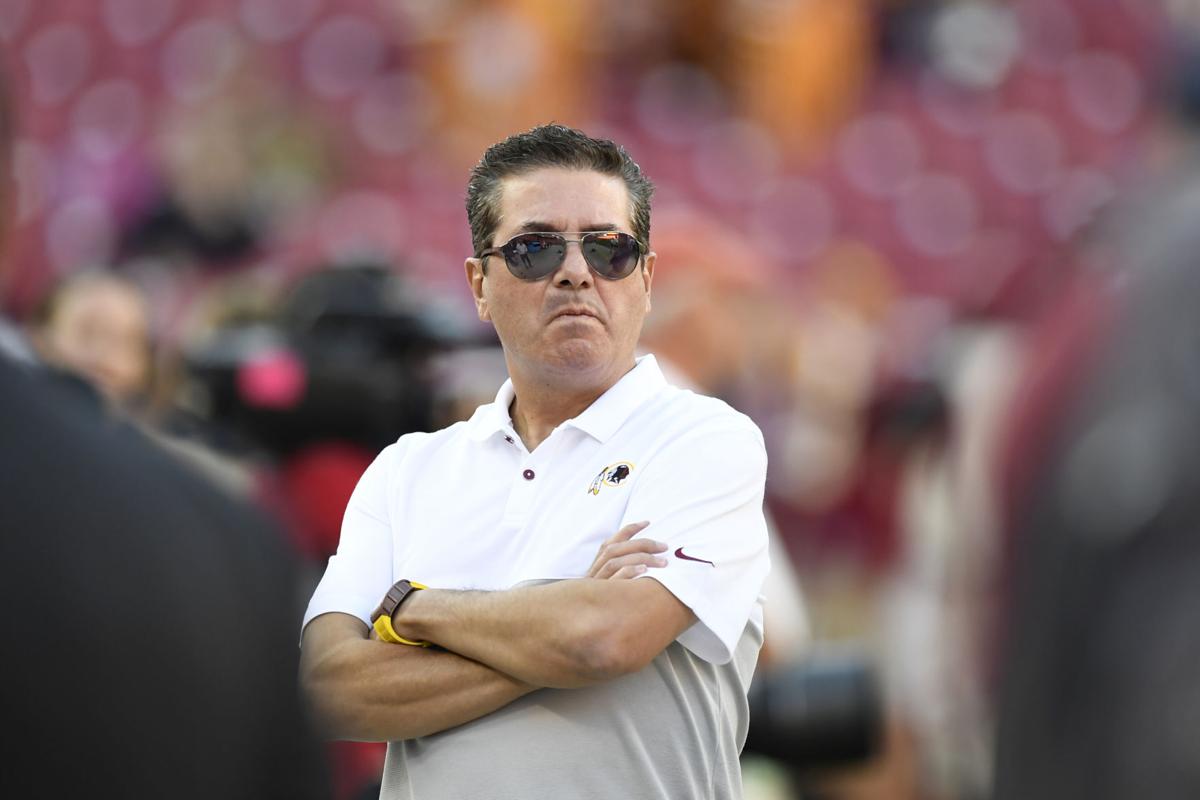 As the Washington Football Team has hired several new senior executives and key personnel over the past year, many have met with team owner Dan Snyder and his wife, Tanya, before signing on with the organization.
In those meetings, the Snyders have given their assurances and blessing to the transformation happening in Ashburn after years of a culture described as toxic.
"That open, transparent conversation was actually what empowered me to take the role," said new team president Jason Wright.
"I've met multiple times with both Tanya and Dan Snyder, and I am convinced of their commitment," new dance team coordinator Petra Pope said on Wednesday.
However, behind the scenes Dan Snyder and his attorneys have been maneuvering in very different ways.
Snyder has now filed lawsuits in at least three states and two countries, many of them aimed at obtaining information about which of his former employees shared the stories that ended up in a series of Washington Post exposés about sexual misconduct among senior staffers.
The women who came forward with those stories have also reported receiving visits from private investigators who claim to have been hired by Snyder.
Snyder and the team also reached a confidential settlement with members of the cheerleading squad after the Washington Post obtained an internal team video showing the cheerleaders not fully clothed at a photo shoot.
The efforts have also included a public relations blitz on his behalf — Facebook ads have been purchased that promote an article on a website named "NYCTalk.org" that lauds his charitable involvement. The website is not updated regularly, does not have any contact information, and its domain is registered privately.
A number of new users also appeared on Twitter — all female, all accounts created in October 2020, that have been tweeting out praise of Snyder's efforts over the past week. The accounts appear to be "bots," which means they don't represent actual people.
Snyder's attorney, Jordan Siev, vehemently denied that Snyder is behind the accounts. He wrote:
"Dan Snyder unequivocally denies ever using bots or fake accounts to put out favorable news stories. In fact, over the past year, thousands of bots have popped up in a coordinated campaign to spread misinformation about Dan and the Washington Football Team, all of which have been reported as such to various social media sites."
These efforts take place as attorney Beth Wilkinson nears the finish line on an independent investigation of Snyder and his time as owner.
On Feb. 4, NFL commissioner Roger Goodell said Wilkinson was close to finishing her portion of the report. On Friday, the "Sports Junkies" radio program reported that they had obtained portions of the report, and that the top recommendation is for the NFL to make Snyder sell the team, with a secondary option of a suspension.
The NFL, in a statement, said it has not received the report. The Sports Junkies, a regionally syndicated show, airs in Richmond on 910 The Fan.
"She was recommending this to Goodell mainly because of the cover-up and lack of integrity throughout the internal investigations," said host Jason Bishop. "Apparently he was trying to persuade or instruct other employees not to talk to Wilkinson's firm about what they were investigating.
"Once she reported back to Goodell that this was happening, that's why she's recommending he needs to go, because of the cover-up."
Snyder spoke with Wilkinson for the report in an extensive interview on Nov. 18, which his legal team spent the week preparing him for, according to court filings.
The league and team have not committed to making Wilkinson's report public.
If the league decides to take action, a two-thirds majority of NFL owners must vote to make Snyder sell. This year's owners meeting, traditionally held in person in April, is expected to take place virtually.
In the meantime, Snyder continues to attempt to dig up information about his foes in court.
On Wednesday, his attorneys were in court in Colorado asking for permission to search the phone of Jessica McCloughan, the wife of former general manager Scot McCloughan, who was fired with cause.
According to The Athletic, which attended the virtual hearing, magistrate judge Norman Reid Neureiter gave Snyder's team a verbal slap on the wrist.
"I need some justification other than your client ordering a law firm to go out and do everything possible to inflict harm on people who used to work for him, who were relatives of people who used to work for him, because he wants to go after some [website]," the judge said.
(804) 649-6546
Twitter: @michaelpRTD