Will it be the Commanders? Or is it a trick designed to lead fans in the wrong direction?
That's the question on Friday after the Washington Football Team left a portion of its name reveal uncensored during a television show produced by the team.
On Tuesday, Washington shared that it will unveil its new name on 2/2/22, Feb. 2, on NBC's Today show.
The announcement was accompanied by a video from the team explaining what went into the process and what they want the new name to represent.
In one scene, team president Jason Wright is talking about potential options with coach Ron Rivera, but the papers in front of him are blurred out.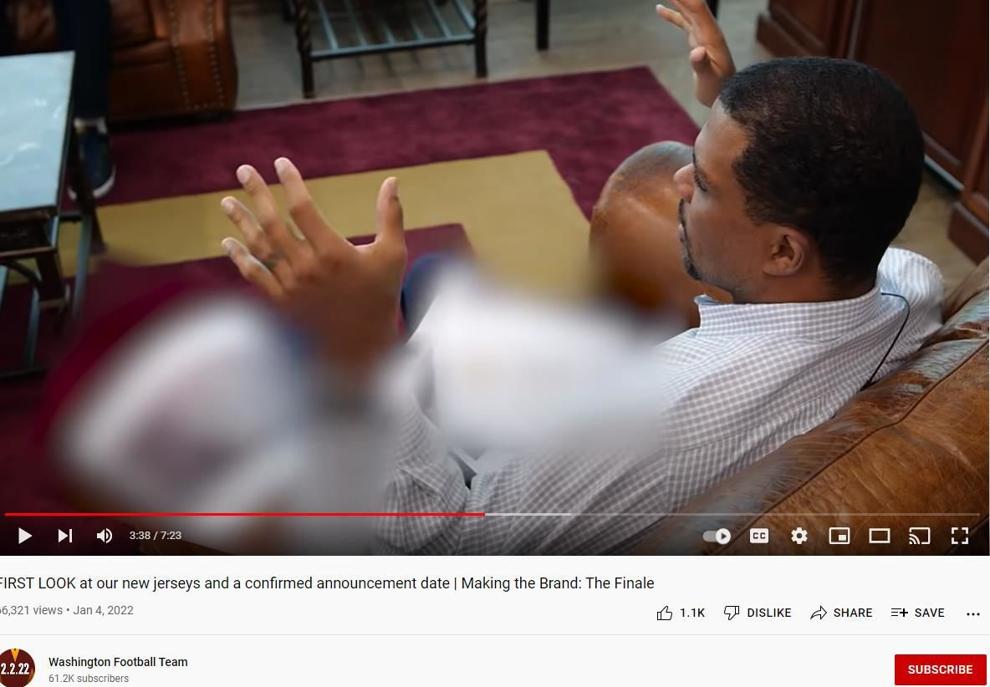 However, the team re-aired the video during Thursday's episode of its cable television program, "Washington Football Today," on NBC Sports Washington.
During that video, the paperwork was not blurred out, and a potential "Commanders" logo and seal can be clearly seen.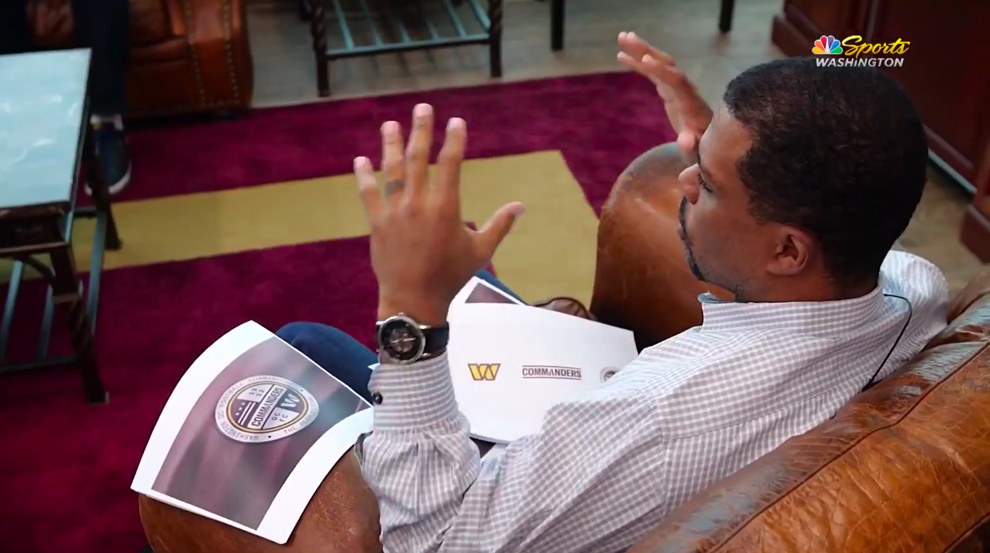 Internet sleuths also noticed something during the original video, when Rivera was presented with a design for a new helmet.
The reflection in the window appears to show an uncensored look at the helmet, with the same stylized "W" that was on Wright's paperwork.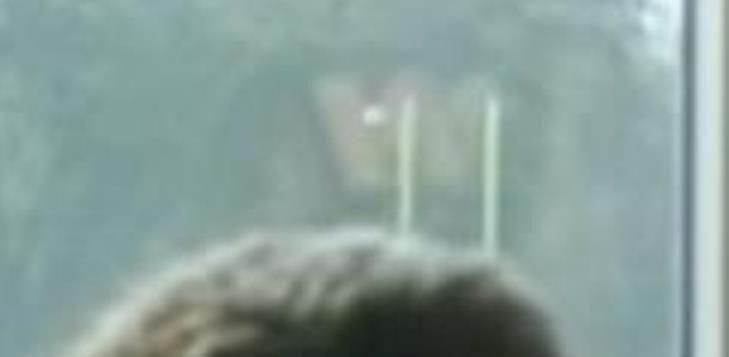 What does it all mean? Well, that won't be known until Feb. 2.
Others have latched on to other hints - a website for the Washington Admirals that briefly redirected to the team site, and the fact that Feb. 2 is Groundhog Day, and one of the potential names is the Red Hogs.
Earlier this year, co-owner Tanya Snyder appeared to confirm a list of finalists for the name on ESPN reporter Adam Schefter's podcast: Armada, Brigade, Commanders, Defenders, Presidents, Red Hogs, Red Wolves and Washington Football Team.
Wright later disputed that those were finalists.
The team has said it won't be Redwolves, due to potential copyright issues, and longtime D.C. radio personality Kevin Sheehan has reported that it won't be "Football Team."
(804) 649-6546
Twitter: @michaelpRTD