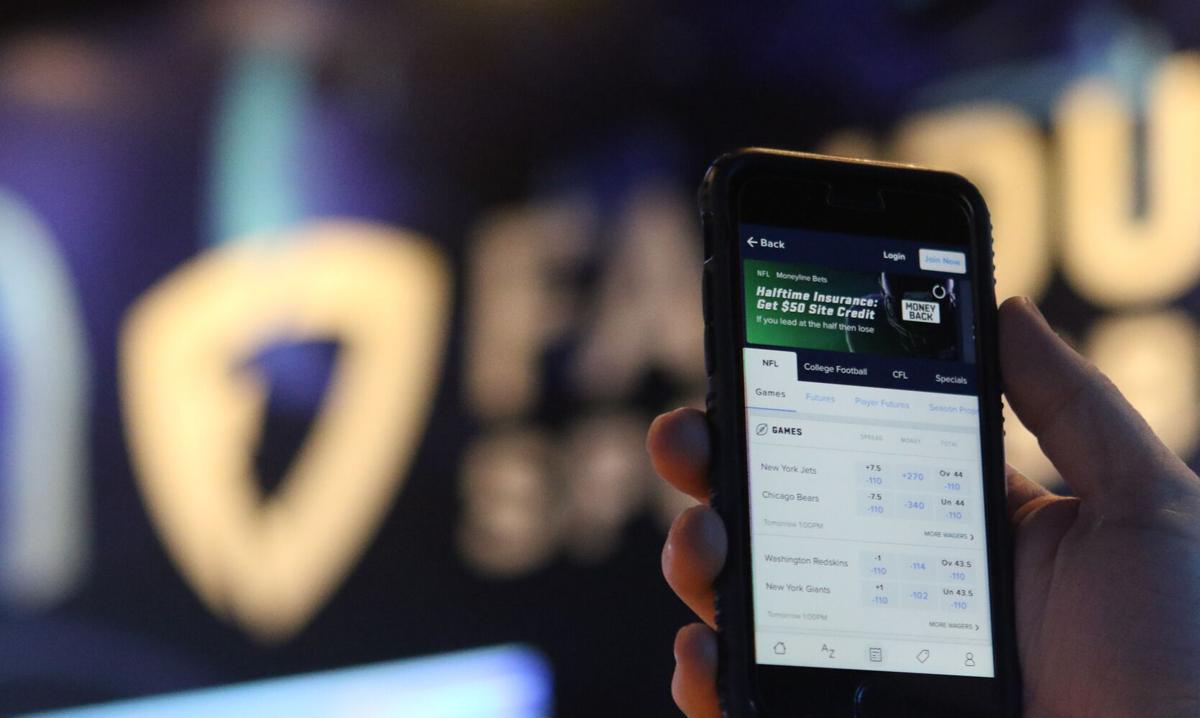 FanDuel has jumped out to a massive lead in the frenzied battle for sports gambling customers in Virginia.
The operator has 53% of the market share in the state, according to numbers released Wednesday by the Virginia Lottery.
The preliminary data, which covered the period from January to the end of March, showed DraftKings in second place, with 24% of the state's market share.
MGM was third with 14%. Caesars, which operates in the state under the William Hill brand, had 8% of the market, and BetRivers and Wynn had 1% or less of the market.
Three other companies have been authorized to take bets in the state but have not yet gone live — Bally's, Golden Nugget and Penn National, which operates under the Barstool Sports name.
The total amount wagered in the state during the first three months of the year was $628 million.
FanDuel was given a jump-start of about 2½ days on other operators at launch thanks to its partnership with the Washington Football Team. The decision was an enticement to the team as it contemplates where to build a new stadium.
The lottery's data was the most detailed to date, and showed that basketball was the most popular sport by far for bettors, with half of all wagers, about $315 million worth, being placed on pro and college games.
Football was a small slice of the market, but most operators were live only in time for the Super Bowl, and it is expected that this fall will bring a windfall when the NFL and college seasons begin.
Soccer and tennis betting both attracted more than $40 million in wagers, or about 7% of the overall market each.
The least bet-on sport was professional darts, which garnered $9,508 in wagers during the period.
The lottery said that betting on the Olympics will be allowed this summer. It was initially banned, but new legislation has overturned that prohibition.
(804) 649-6546
Twitter: @michaelpRTD