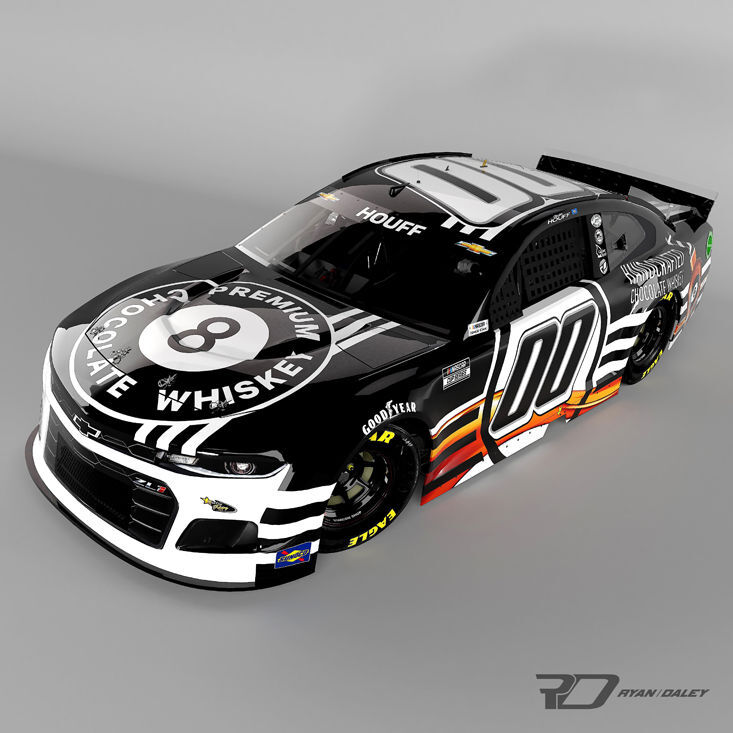 1 The biggest winner in the Kyle Busch-Adam Stevens split so far is Christopher Bell. After six extremely successful seasons together — including two Cup championships and 28 points wins — Busch and his crew chief were separated, with Stevens joining Christopher Bell and JGR engineer and Xfinity crew chief Ben Beshore moving to the No. 18 with Busch. In the week leading up to the Daytona 500, Busch shared on the syndicated TV show "In Depth with Graham Bensinger" that he requested Stevens make some personnel changes to the No. 18 team before the 2020 season, changes with which Stevens didn't agree. Now, two points races into a season where Stevens sits atop the pit box for a driver with 38 career Cup starts, the duo has already punched its ticket to the Cup playoffs. "I generally don't self-analyze career milestones or achievements. I can tell you it felt really good," Stevens said Sunday in the media center at Daytona International Speedway. "I'm beyond thrilled for Bell and beyond thrilled for all my team guys. It's a complete new over-the-wall group. They had phenomenal pit stops today. New car chief, we're all learning each other. Everyone is doing such a good job with such a good attitude. That's what feels good to me. ... It's nice to be reminded we're doing the right things and we're doing them the right way, to get that reminder very early in the season."
2 NASCAR news and notes: Quin Houff received a big boost in his quest to run a full Cup season in the StarCom Racing No. 00. The team announced the Chevrolet of the Weyers Cave native will be sponsored in 11 races— beginning Sunday at Homestead-Miami Speedway — by 8-Ball Premium Chocolate Whiskey. "It's great to see a new and fast-growing company come to our sport and believe in what we are doing," Houff said in a statement. "Oh, and the whiskey is delicious, too!" ... Joe Gibbs Racing announced Ty Gibbs will run 14 more Xfinity races this season after his victory in his series debut Saturday on the Daytona road course. Joe Gibbs' grandson will next take to the track on March 13 at Phoenix, and he'll make two starts in Virginia — April 9 at Martinsville Speedway and Sept. 11 at Richmond Raceway, which is part of an Xfinity-Cup doubleheader that Saturday. Kyle Busch, Denny Hamlin and Martin Truex Jr. will run the other races in the No. 54 Toyota.
3 Around the commonwealth: Jimmie Walker is returning to his role as Langley Speedway's race director after spending the past five years working with the Whelan Modified and NASCAR K&N Pro Series West tours. Walker replaces Shayne Laws, who was promoted to the role in 2017 but will move to a different position to spend more time with his family. The track's season opens March 13 with the Day of Destruction. ... If you haven't done so yet, it's worth checking out the latest #RacingVirginia Podcast featuring Roy Hendrick. The Virginia short-track legend discusses his father, the Flying 11, his Southside Speedway domination and much more. You can find it at RacingVirginia.com or where you find your podcasts on Apple and Spotify. ... Richmond Raceway will host a blood drive with the American Red Cross of Virginia on March 4 from 9 a.m. to 5 p.m. in the Commonwealth Building. Donors can save up to 15 minutes by registering at redcross.org/rapidpass or by using the Red Cross Blood Donor App.
Christopher Bell a winner in Kyle Busch-Adam Stevens split; Quin Houff adds sponsor; Ty Gibbs to race twice in Virginia.