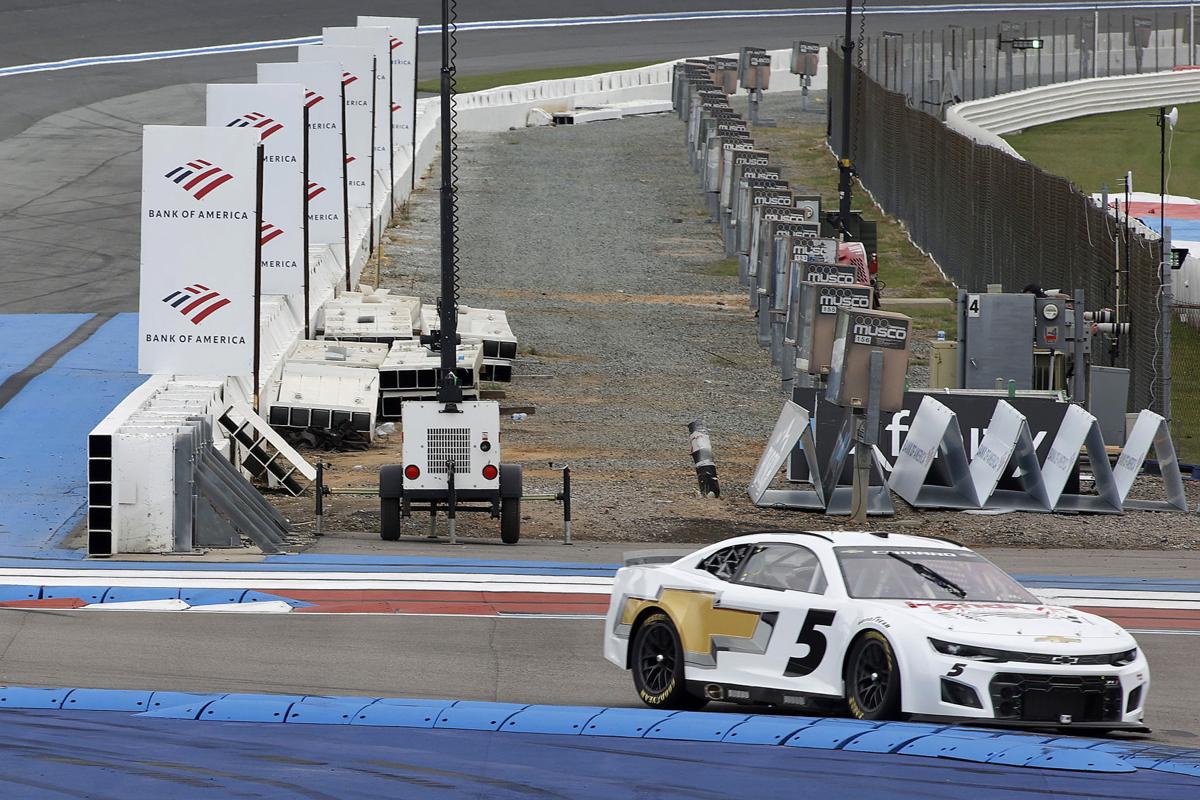 1 NASCAR will meet with Chase Elliott and Kevin Harvick this week in the hopes of creating a "truce" in their feud. Harvick stole most of the headlines Sunday at the Charlotte Motor Speedway road course when he spun Elliott into a retaining wall as payback for Elliott's retaliatory spin of Harvick three weeks earlier at Bristol Motor Speedway. Harvick's maneuver Sunday put Elliott in danger of being eliminated from the NASCAR Cup playoffs, but Elliott rallied to finish 12th and advanced. Harvick, meanwhile, crashed and was eliminated from the playoffs with Sunday's 33rd-place finish. "Now we've had Bristol, which one felt slighted on, and obviously [Sunday], which the other feels slighted on, so hopefully we can put a truce in place there," said Scott Miller, NASCAR senior vice president of competition. "But we will just continue to monitor the situation and try not to let it get out of control. We don't want to park anybody. We want all the fans to see the drivers that they came out to see, so that'll try to be a last resort. If we keep seeing things, then we will absolutely have to take some sort of action there." The three-race round of eight begins Sunday at Texas Motor Speedway.
2 The Next Gen car was off to a fast start this week as part of testing for its debut next season. Despite running a 670-horsepower engine — something that figures to be standard at road courses, short tracks and ovals up to but not including 1.5-mile tracks — Chase Briscoe put down a lap at 104.115 mph at the Charlotte Roval. By contrast, William Byron won the Roval pole in 2019 — the last time qualifying was held there — with a lap at 103.198, and Kyle Larson put down Sunday's fastest lap at 100.145. NASCAR cited the bigger tires, better brakes and potentially faster shifts as reasons for the increase in speed despite a reduction in horsepower from 750. For intermediate tracks, the horsepower target will remain at 550 while running an 8-inch spoiler. The rules package for the superspeedways of Daytona and Talladega will be determined later.
Among other items discussed during the test:
John Probst, NASCAR's senior vice president of racing innovation, said measures have been taken to reduce the rigidity of the front and rear frames of the car after the June 30 crash test at Talladega, when a Next Gen model was fitted with a test dummy. Probst said small cuts were drilled into the frames to create "more deformation in a crash situation. ... If we're able to spread out the load earlier in the crash, it actually helps later in the crash."
Because of concerns with the cockpit overheating in the previous test at Daytona, NASCAR is considering shorter exhaust pipes that end just before the door area, as well as additional vents.
Additional tire tests will be held at Wythe Raceway in Wythe County and Bowman Gray Stadium in Winston-Salem, N.C., to prepare for the dirt race at Bristol and the season-opening exhibition at the Los Angeles Coliseum, respectively.
(804) 649-6837
Twitter: @cwilinric