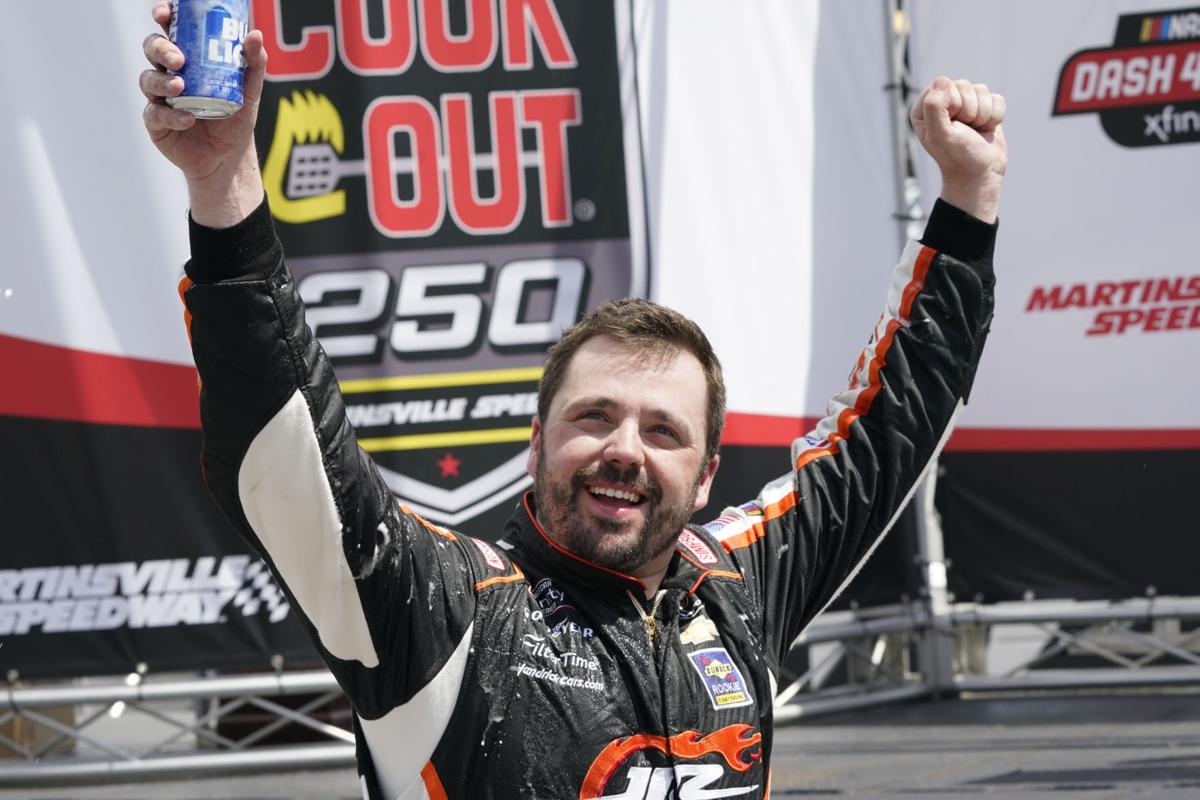 1 Days after clinching his second Advanced Auto Parts Weekly national championship, Peyton Sellers is hoping to add a Martinsville Speedway grandfather clock to his collection. The Danville native, 37, has made 12 starts in the ValleyStar Credit Union 300 since 2002 but is still seeking his first victory in the nation's biggest, richest and most prestigious NASCAR Late Model race. "I've had the opportunity to lead the most laps. I've led at halfway. I've sat on the pole. I've led the white-flag lap, but I've never led that checkered-flap lap," said Sellers, who secured his second national title at Dominion Raceway. "That being said, I'm not going to count anything until it happens. If I take that white-flag [next Saturday] I'm never going to take a deep breath until I take the checkered." Sellers will have a talented cast of competitors also vying for the $32,000 first prize. Defending winner Josh Berry also won the Xfinity Series race at Martinsville this spring, as well as this summer's Hampton Heat 200 at Langley Speedway; Ty Gibbs, the 18-year-old grandson of Joe Gibbs, has three Xfinity wins in 14 career starts; and Bobby McCarty won the Thunder Road Harley-Davidson 200 at South Boston Speedway. Single-car qualifying will set the field for heat races Saturday, with the 200-lap main event starting at 7 p.m. Get more information at martinsvillespeedway.com.
2 Although a tire shortage forced the postponement of the Shawn Balluzzo Memorial 100 from Aug. 21 to Oct. 9, a purse of more than $15,000 will now be on the line when the area's top Modified competitors honor the late local legend at Langley Speedway. In addition, the Balluzzo family is offering "The Balluzzo Challenge," in which either of the front-row qualifiers can earn an extra $500 by electing to drop to the rear of the field and then win the race. Balluzzo, who won 11 track championships at Langley, was killed in a racing accident last July at the age of 64.
3 Although Sellers clinched a second weekly national title, a victory slipped away from him Saturday night on the final lap at Dominion Raceway. Racing for the lead in Turn 4 in the opening 60-lap Late Model feature Saturday, Sellers and John Goin made contact, sending Sellers sideways. Goin was able to hold on for the victory, while Cole Bruce snuck past Sellers for second. In the nightcap, Mason Bailey won from the ninth starting spot in a race Sellers didn't start. Another notable winner Saturday was Matt Hirshman, who won from the pole in the first Southern Modified Auto Racing Tour event held at Dominion. NASCAR Hall of Famer Bobby Labonte finished 13th. Other winners were Dan Rogers (Dominion Stock), Michael Frayser (U-Car) and Greg Mattingly (Any Car).
Also around the commonwealth:
Mark Wertz and Justin S. Carroll split victories in twin 50-lap Late Model features at Langley. Points leader Brenden Queen finished third and fourth, respectively. Other winners were Charlie Bryant (Enduro), Chris Roberts and Tim Wilson (Grand Stock doubleheader), Cody Bryant (U-Car), Rick Poust (Super Truck) and Matthew Leach (Champ Kart).
Last weekend's FASTRAK World Championship at Virginia Motor Speedway was canceled because of the continued Hoosier tire shortage.
(804) 649-6837
Twitter: @cwilinric