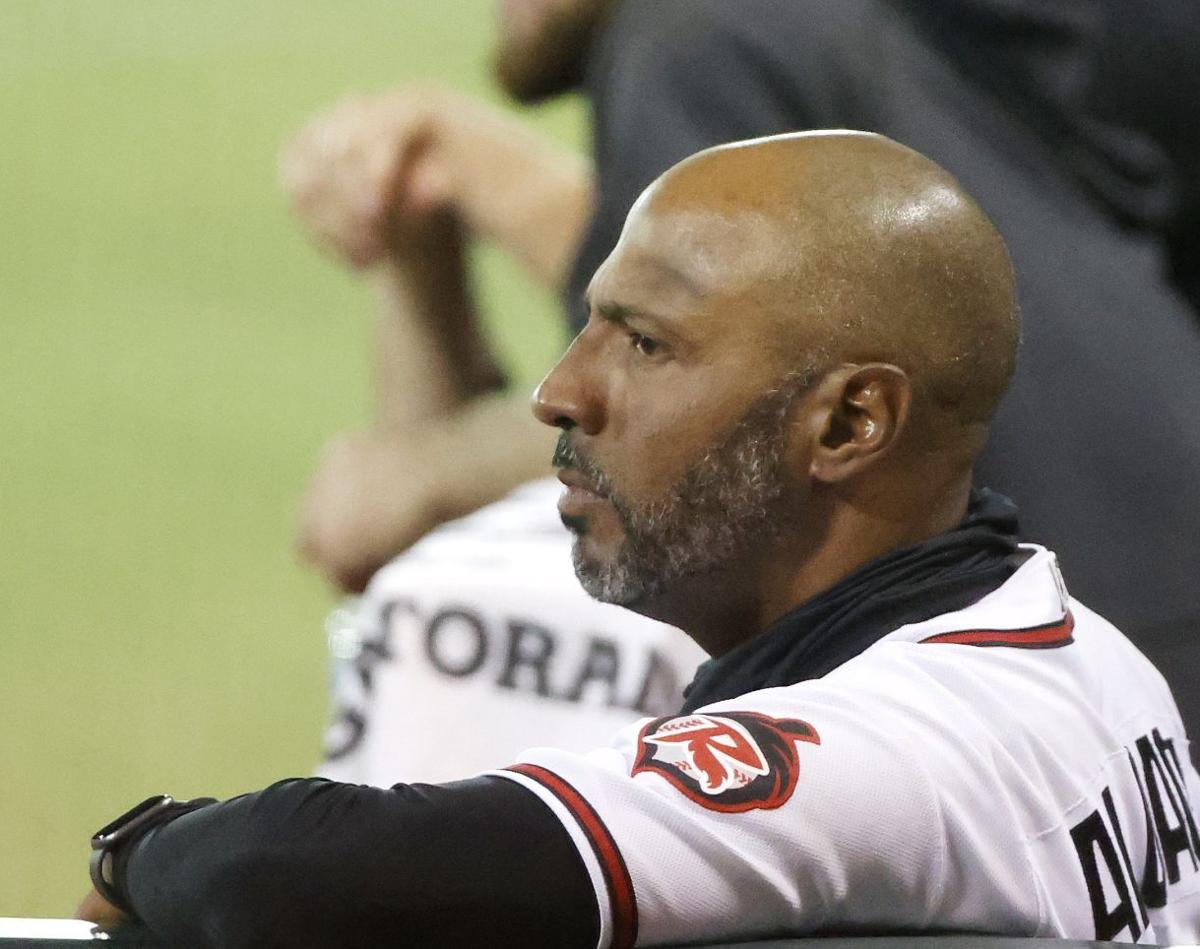 Until they aren't, the Double-A Richmond Flying Squirrels will remain affiliated with the San Francisco Giants.
The minor leagues no longer have the player-development agreements that through the 2019 season contractually bound their teams to specific Major League Baseball organizations. Those deals defined years the two were connected, generally two or four seasons and followed by separations or extensions.
In the new world order, MLB controls the minors and their affiliations, which can change based on stadium conditions, geography, and other factors determined to be significant by MLB organizations. From all indications, the Giants intend to return to Richmond, where they have been since 2010.
"It's out of my hands, those decisions, but if I have to answer to one of the people above, I would say that this is a good place to be," said Jose Alguacil, the Flying Squirrels manager. "We have a lot of fans and the fans respond well for the team. That's a plus for players, to have that support of fans coming to the game and giving you that extra boost.
"[Richmond management members] keep those fans a part of the games. You go to other places, I don't want to mention names, and it's really hard to play with no fans."
The MLB is not expected to make offseason announcements regarding affiliations in cities where arrangements will remain the same.
"We're operating like we always do, like we'll be affiliated with the Giants," said Todd Parnell, the Flying Squirrels CEO.
MLB released the Flying Squirrels 2022 schedule in late August, and it resembles this season's schedule in terms or format, with Mondays being off days. Series generally begin Tuesday and run through Sunday, six-game sets that reduce travel that was associated with three- and four-game series during two-city road trips in 2019 and before. An exception next season is Monday, July 4, when the Flying Squirrels will play at The Diamond.
Of the six-game series, Alguacil said, "I like it. It's a lot easier on guys, just the traveling. Long bus rides, they can catch up with you towards the end of the season. It's easier for families when they come in to see you. They can stay longer.
"The toughest part is if you see someone's weakness, you're going to be attacked for six days in a row. But with these days of the technology and scouting reports, it's pretty much the same thing."
Parnell also prefers the six-game series because the schedule's consistency agrees with fans, he believes.
"Our fans know if they see the lights on at The Diamond, it's going to be Tuesday through Sunday," he said.
This is the first season that Flying Squirrels' games will be played through mid-September. Previously, seasons typically closed on Labor Day. Next year, the schedule will again extend through mid-September.
Richmond's 2022 season starts on April 8 - the home-opener is April 12 - and involves 138 games. That's 18 more than this season, whose length was reduced by a late start for reasons related to the pandemic.
"[COVID] certainly has a lot more life than I ever thought it would," said Parnell. "With all that said, I think certainly across all sports, our collective desire is for 2022 to be a whole lot like 2019 and years before it.
"While 2021 was certainly better than nothing, which was 2020 [season canceled], 2021 really had so many battles with the tangible and intangible that have been very difficult for all of us in our industry to deal with and overcome, but we've done it."
(804) 649-6233
@RTDjohnoconnor