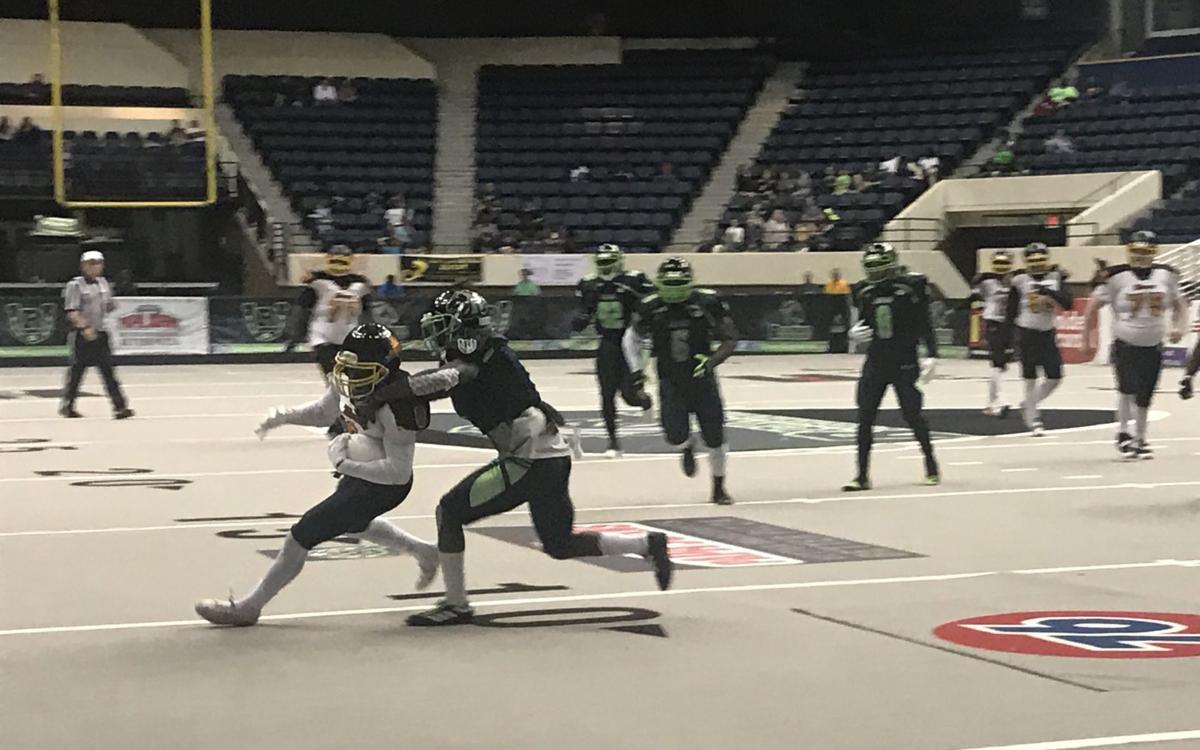 The American Arena League has suspended two players from the East Carolina Torch for the remainder of the season for their role in Saturday's events at the Richmond Roughriders game.
In the first quarter, Roughriders receiver Rashaad Carter went in motion, but Torch defender Christian Pride appeared to go low and cut out his legs at the line of scrimmage.
Pride has been suspended for the rest of the season, as has Hedgepeth Montez, who was ejected later in the quarter and attempted to climb into the stands to fight a heckling fan.
Roughriders coach Mook Zimmerman, who made contact with a referee while objecting to the sequence, may not coach from the field for the next two games.
​mphillips@timesdispatch.com    (804) 649-6546