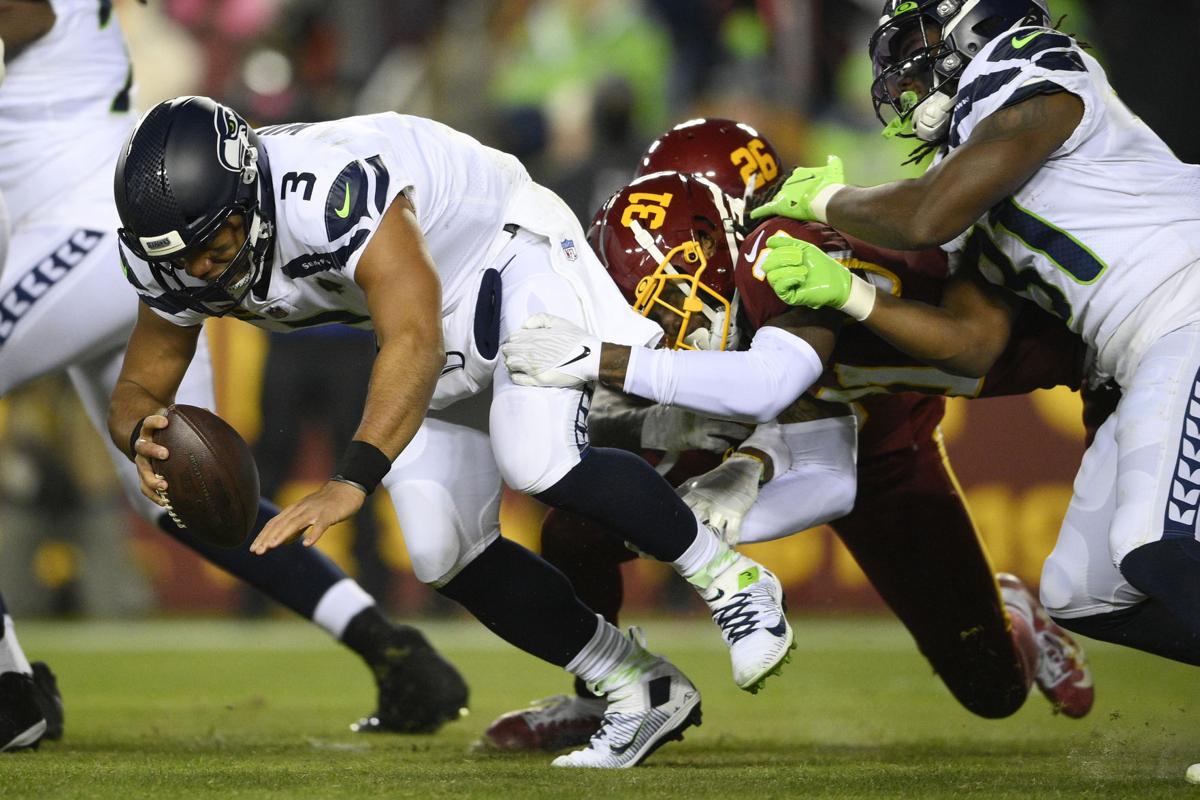 Washington tight end Logan Thomas had wrapped up his press conference after Monday night's win, but didn't cede the microphone.
"I got one thing to say," he said. "Y'all need to start respecting Kam Curl a little bit more, man. He's a top-five safety in this league. Watch the film."
Curl, drafted last year in the seventh round out of Arkansas, is emerging as a force for the Washington Football Team, validating the team's selection as well as the teaching and schemes of defensive coordinator Jack Del Rio.
Del Rio, who once coached the Oakland Raiders, will face the team in its new environment Sunday in Las Vegas.
"It's unique," Del Rio said of the Raiders' game-day experience. "I think the fans there are tremendous, and this will be a great experience for our guys to go into that atmosphere."
Del Rio can take a victory lap now that the unit, which received a boatload of preseason hype, is finally delivering on its promise.
"We didn't fracture when it was a very adverse time earlier in the year," he said. "I thought we continued to stay together, continued to work hard, and that's what gives you a chance."
That improvement is largely due to the team's secondary, where safeties Curl, Bobby McCain and Landon Collins have grown into defined roles.
They're not yet perfect — the Seahawks had a big completion last week when McCain failed to pick up a receiver, and Curl missed what should have been an easy interception. "[Expletive] happens," he said, shaking his head.
But the improvement is evident, as is the promise of Curl, who has done well enough in his second season that Washington was willing to risk burning the bridge with Collins, one of the league's highest-paid players, by moving him to a new role.
While Collins has been vocal about his unhappiness, he's also been clear that when it's time to practice, he sets it all aside and gives everything he has — many players cite him as one of the team's leaders.
"He's a team player, so he wants to win," Curl said. "That's really all it is about is winning games. And when you want to win, you're going to do what you've got to do for the team."
Curl said he appreciates the accolades, and feels he's starting to garner recognition for his play, but knows it won't mean anything if Washington can't build its November momentum into a playoff run.
"I've got the confidence that I'm one of the best in the league," he said. "Just got to keep showing it. Every week I've got to keep being more consistent ... all the little comparisons, I'm not worried about that. I'm just trying to help my team win."
(804) 649-6546
Twitter: @michaelpRTD