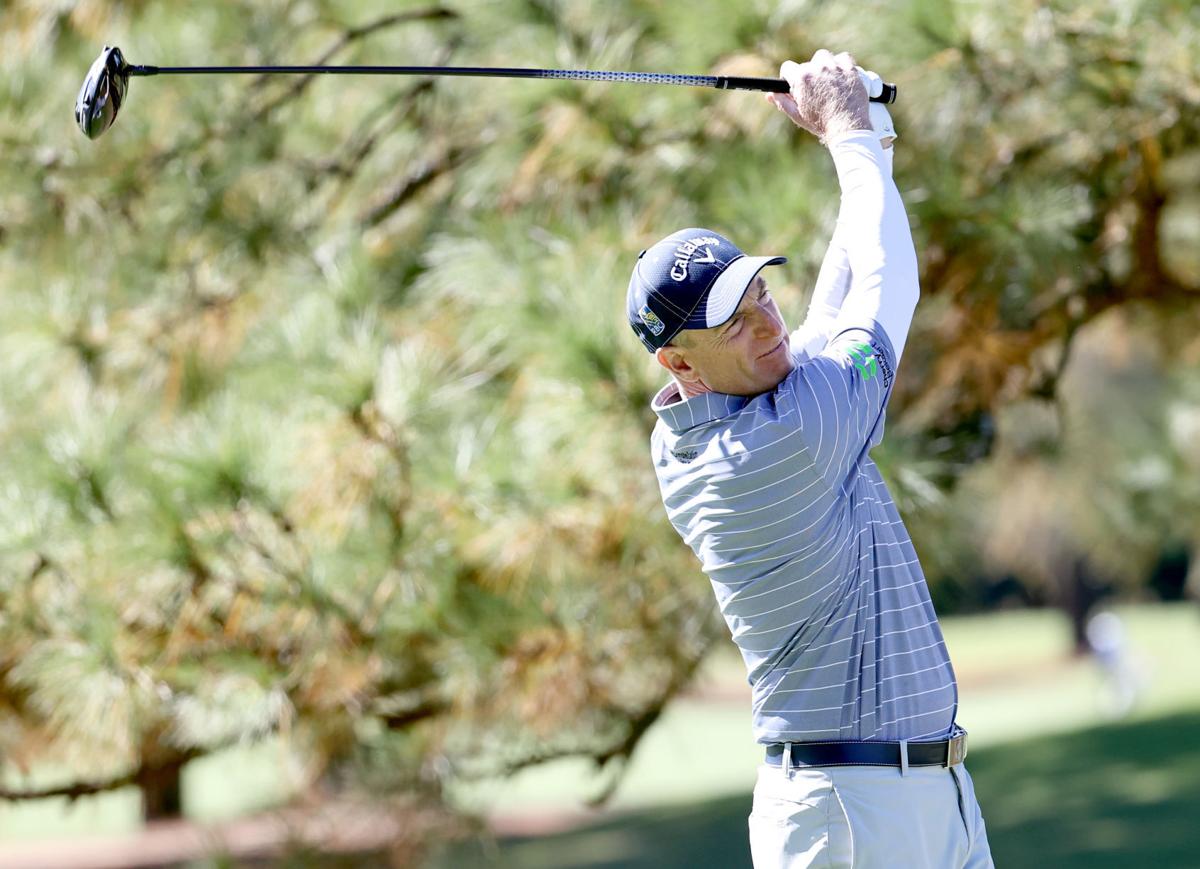 Jim Furyk, a 17-time PGA Tour winner and 2003 U.S. Open champion, took a few minutes before playing in this weekend's Dominion Energy Charity Classic to talk with Wes McElroy about golf, his favorite team, and his "pinch me" moment.
Question: You grew up in Pennsylvania, so are you a Steelers or Eagles fan?
Answer: Steelers. I'm a season-ticket holder.
Question: Who is your favorite all-time favorite Steeler?
Answer: That's really hard. I only get one? Really? I mean, we have like 50 Hall of Famers (laughing).
Oh man, give me like three. So it would be Lynn Swann, Jerome Bettis, and Troy Polamalu. They'd be my three favorites.
Question: Who was a person you met who left you star-struck? Somebody who gave you a "wow" moment?
Answer: I want to say Michael Jordan. Freddy Couples had Michael Jordan as an assistant captain [on the President's Cup team] and so to have Jordan as one of the assistants, we were all kind of ... if you're my age, you're looking at around the room going, are you kidding me? Michael Jordan's in our team room?
We're all kind of cutting up and the caddies hung a poster in our team room of John Starks dunking over him. You know everyone had these pictures of them winning tournaments, and that's what the caddies decided to put in the team room of him so to kind of make him feel part of the room.
Question: For everyone, including in sports, 2020 has been unique. In what way has it been most different in golf?
Answer: We're just so lucky that we're able to do our job.... I'm out here playing a sport for a living and we're able to play on a weekly basis. So we have to count our blessings. Not everyone's that lucky.
Second it's ... really awkward out here without the fans. You know what the Champions Tour guys like? They like an atmosphere, they like an event to feel big and exciting, and it's hard to do that without the fans, so we've missed that.
Question: You wanted to add something?
Answer: I'm going to go back. I need to go back and change the pick. My "pinch me moment" for someone I got to meet in my life was Nelson Mandela at The President's Cup in South Africa. That was a moment where I kind of looked around and went "wow." Everything this gentleman stood for and what he, how he persevered in his life — it's pretty impressive. I've got to meet some presidents and been very fortunate and met some amazing people, but, wow, that was Nelson Mandela. There was someone that I thought that I would never have the opportunity to meet and ... golf brought me to that.