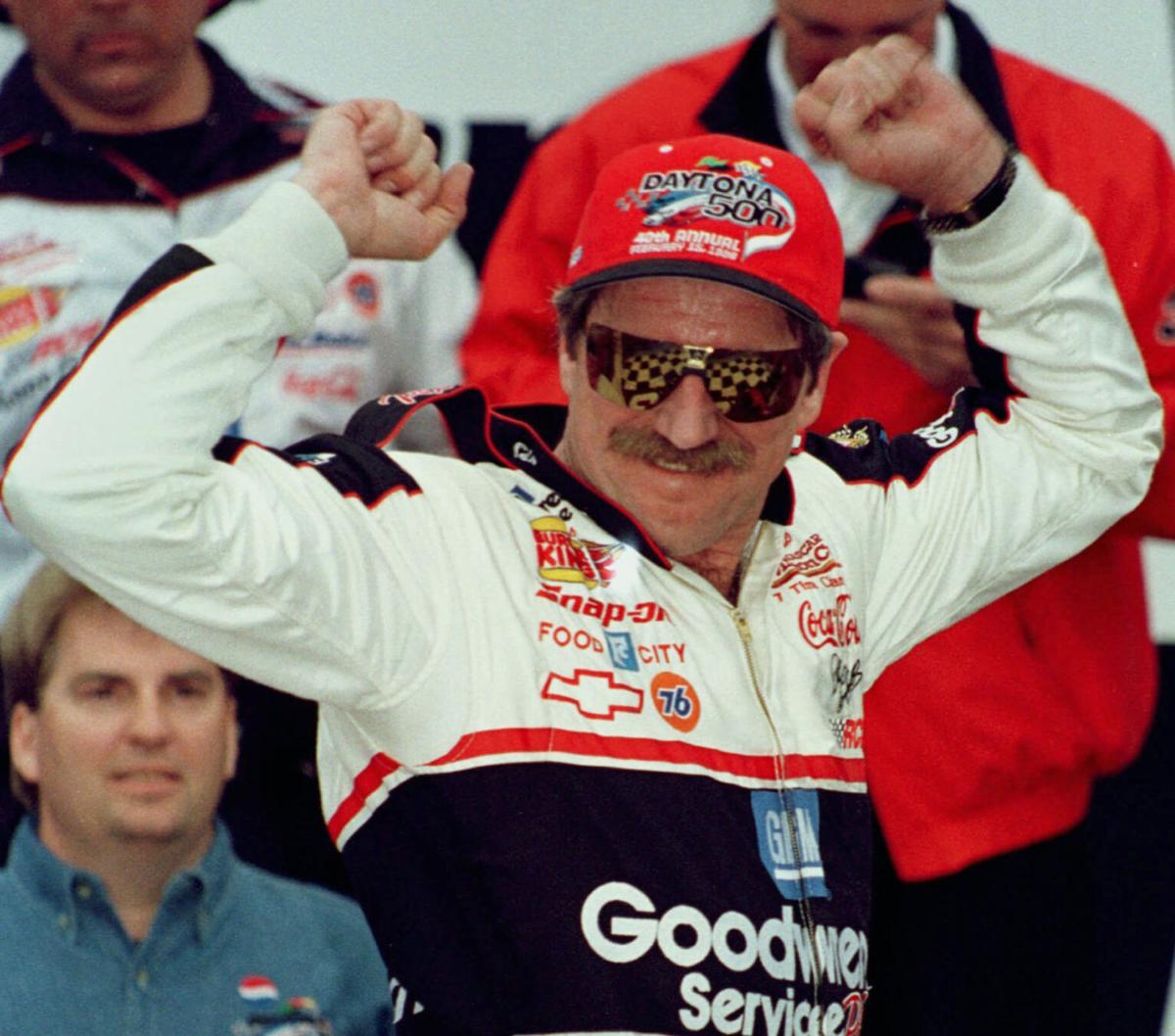 Thursday marked the 20th anniversary of the tragic crash at Daytona International Speedway that claimed the life of NASCAR legend Dale Earnhardt. ESPN's Ryan McGee reflects on the driver's life and death and his new E:60 feature "The Intimidator: The Lasting Legacy of Dale Earnhardt."
Question: Where and how did this project begin?
Answer: So a year ago, I'm down at Daytona and of course, Ryan Newman had his horrific crash. After he walked out of the hospital ... honestly, I had been standing outside the hospital for two days with a TV camera, quite frankly, waiting to report that he was dead.
I got a call from producer at E:60 and he said, "I feel like there has to be some tie here to Dale Earnhardt's death." The anniversary we knew was coming in 2021. I said to him that I really want to tell the story that no one has told, which is the safety legacy of Dale Earnhardt. We all know "The Intimidator" and the "Man in Black," all that stuff and rightfully so. But to me, I think 50 years from now, we'll look back and Dale, his contribution to safety in the sport by way of his death is going to be just as important, if not more important.
Question: How do you even start to tell the legacy of Dale Earnhardt?
Answer: You know, 20 years have gone by, and for people my age, we kind of take for granted that everybody knows how great Dale Earnhardt was, but the reality is there have been more than 700 races run without him in 20 years, and an entire generation watched Jimmie Johnson, his entire career started and ended after Dale Earnhardt had died.
We saw with "The Last Dance," right? "The Last Dance" comes out and everybody my age is like, yeah, Michael Jordan! Then we went on social media ... everyone my daughter's age, teenagers and millennials, whatever, they're all like, well, I'm sure Michael Jordan was great, but you know, [what about] LeBron [James] and Kobe Bryant. They never saw Michael play.
So that was part of our challenge with this, and again, my producers on this show are so young, it was whatever I said to them was what we wrote, which is ... this is why [Dale] was the man.
Question: Covering NASCAR in 2001, I imagine it was a tough day to revisit for yourself and others?
Answer: There's absolutely no question about it. I was a young field producer for ESPN covering racing, and I got depressed because it got to a point where I felt like every time I was covering a race, I was just holding my breath because I covered as many funerals it felt like as I did races and it wasn't just NASCAR, it was IndyCar, drag racing and short-track racing.
I mean, people were just dying everywhere, and what shocked me was the racers kind of — it's not that they didn't care — they just kind of didn't deal with it. Like, "Yeah, well, it happened to him, but it won't happen to me."
Going back through the notes and kind of reliving it, I'd forgotten how emotional that whole thing was for me back then and it all kind of came back to the surface.
Question: Can you put into context how drastically that day changed the safety of the sport?
Answer: There's no question that it saved lives. Ryan Newman asked me an interesting question. He said, "What if Dale Earnhardt had walked away? What if that car instead of a right front angle had hit on a left front angle and he'd walked away?" My response to that was that Jeff Gordon would have died at Charlotte in May that year because Jeff Gordon had had a hard crash on the first lap of the All-Star Race in Turn 1 with a right-front corner impact. But Jeff was wearing a HANS device.
Question: You mention in the E:60 story how different Dale acted the morning of Daytona doing things out of the norm including coming over to talk to and check on Dale Jr. before the race and hugging Kyle Petty. I don't think many people know those stories of how Dale acted before his final race.
Answer: What caught me off guard was how honest Dale Jr. and Ryan Newman were, and how honest Mike Helton was, the former president of NASCAR who made the announcement: "We lost Dale Earnhardt." Also how open Kyle Petty was, who lost his son Adam Petty at just 19 years old, just nine months before Dale died and, and their willingness to talk about that day. It really struck me, and you're right, it's eerie, but you go back and look at those things and you know, my mother passed away right around the same time that Dale Earnhardt did and I, I think back on the last conversation we had, and it felt like a message and she certainly didn't know.
But Dale Earnhardt that morning [of Daytona], the conversations that he had with people, and really that whole week he started talking about, "if it ended today, I'd be a happy man," and he was saying these things that he'd never said before.
You know, maybe there's something cosmic, man. That's just in the back of your mind that, you know, without you knowing it, you know.