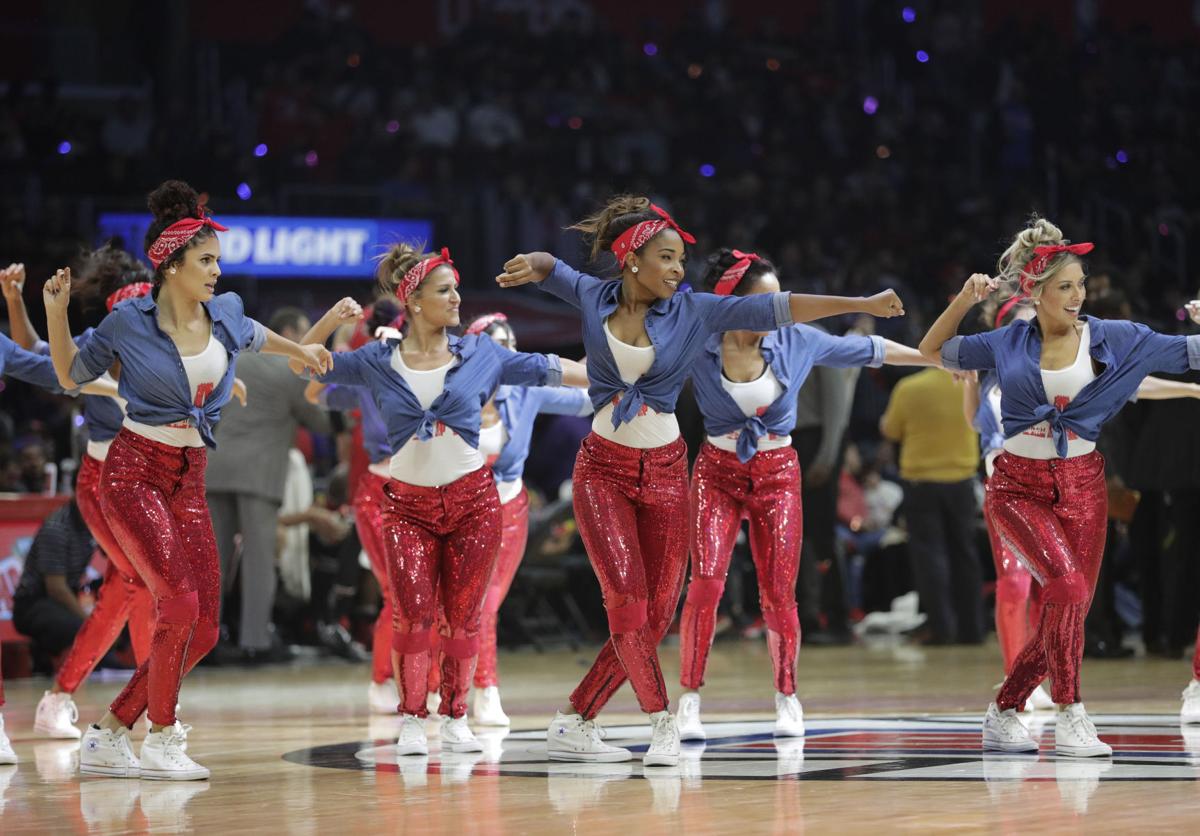 Asked about her vision for a reimagined game-day experience, new Washington Football Team senior adviser Petra Pope cited the NBC television show "World of Dance."
She said that as Washington discontinues its cheerleading program and replaces it with a co-ed dance team, she wants to merge the best of both worlds to create an entertaining product for fans.
"You'll see the difficulty of dance coupled with the athleticism of cheerleading," Pope said in an interview on Wednesday.
Pope's background is in the NBA, where she's worked with the Lakers, Knicks and Clippers, among other teams. Her work with the Clippers was featured in a behind-the-scenes show on the E! network in 2016.
She said she jumped at the opportunity to reimagine game-day entertainment in the NFL.
"It's going to be exciting — I'm bringing the NBA flavor to the NFL," she said. "So the choreography is going to be hard-hitting, hip-hop choreography coupled with true athleticism. So you'll see acrobatics, you'll see the teams using props — whether it's flags or anything that's big and visual.
"All-inclusive, it will be a co-ed team. Fashion-forward costuming, trendsetting costuming. So it will definitely be a different vibe this season."
The new team is part of a "street to seat" re-evaluation of the game-day experience by the new group leading the Washington Football Team, guided by team president Jason Wright.
Pope said she knows the NFL has a tradition of cheerleaders, but hopes fans will give the new-look team a chance.
"Change is difficult, and I get that," she said. "I say, let's join this new and modern franchise, come out and see what we're all about."
Pope hopes to have auditions in the next six weeks and plans to cast a wide net in the region for people with dance and athletic backgrounds.
She cited the "World of Dance" show as an example of what she's seeking.
"They're amazing dancers — strong hip-hop, strong ballet," she said. "And they do incredible tricks and stunts. They are tossing dancers in the air, doing various lifts and building pyramids.
"They just do interesting stuff. I plan on bringing that."
(804) 649-6546
Twitter: @michaelpRTD