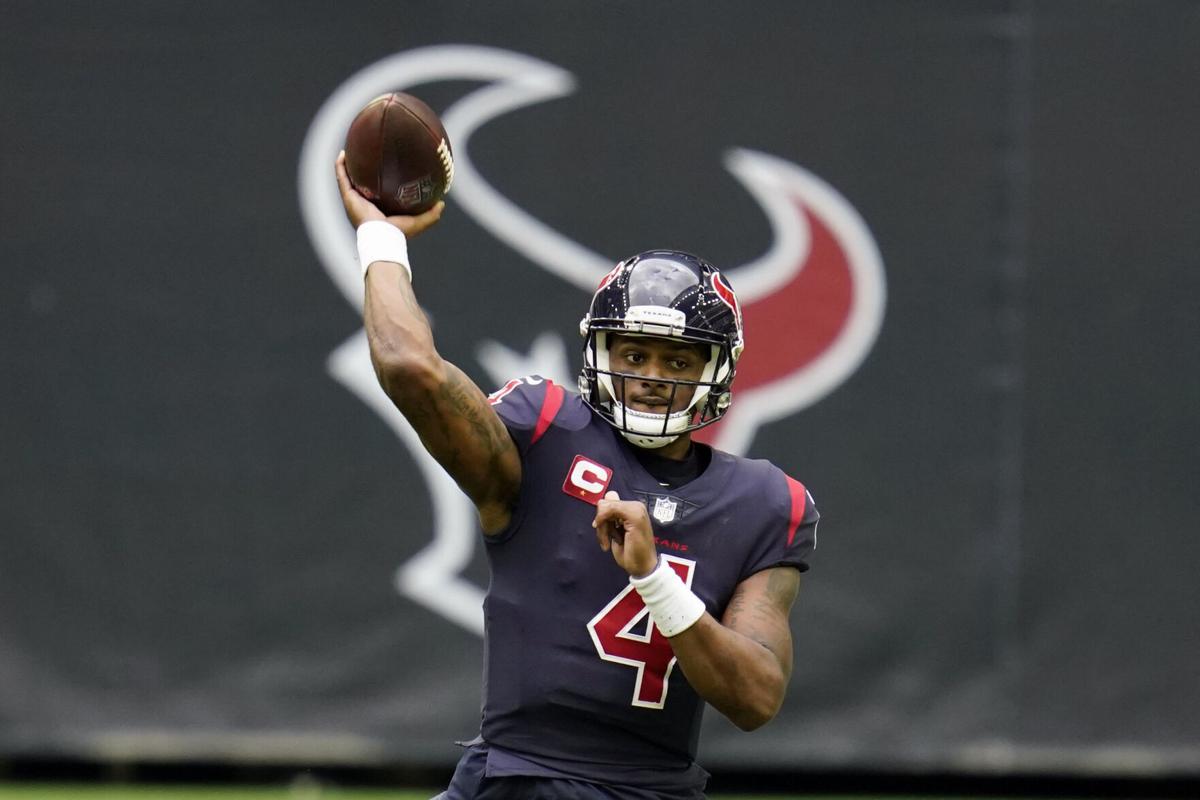 Washington coach Ron Rivera used his final press conference of the season to declare all options on the table in the team's hunt for a quarterback, including potentially playing a rookie on opening day or trading for Deshaun Watson.
The Watson dilemma is one many teams will face this offseason. Watson, the Houston Texans quarterback, is regarded as one of the most talented players in the game, and is available on the trade market.
However, he also has pending litigation from 22 women who have accused him of sexual harassment.
Rivera said he wouldn't discuss Watson specifically because he is on another team's roster, but was more expansive when asked if character concerns would disqualify a player in a trade situation.
"You'd like to hope that your culture inside is strong enough to put your arm around people and help them get things going in the right direction," Rivera said. "So, we'll see. Again, it's every avenue, guys. We'll cross those bridges as we get to them."
General manager Martin Mayhew joined Rivera for the press conference. Mayhew supervises the team's personnel, but Rivera has final say over roster moves.
"We've been talking about this for several months now and how we move forward," Mayhew said of the quarterback hunt. "Every avenue, uncover every stone. We look at every situation out there and try to find the right guy."
Rivera also didn't rule out playing a rookie quarterback out of the gate, noting that the league is moving in that direction.
Washington has the No. 11 selection in this year's draft. Rivera said he believes any quarterback who joins the team is entering a strong situation with a talented supporting cast.
"Yeah. I think if we're fortunate enough to find that guy, identify that guy and have that guy on our football team, then yes, I think our personnel is more than good enough," Rivera said.
Mayhew added: "It's something we've been talking about for months now, and we'll get it done."
Rivera also defended this season's first-round selection, Jamin Davis. Rivera indicated early last week Davis likely will be moved to outside linebacker next season.
The situation has echoes of Brandon Scherff being moved from tackle (a premium position) to guard (where there are more available players) in the weeks after he was drafted in the first round.
But Scherff has made the All-Pro team, while Davis struggled in his rookie season. Rivera was miffed at those who have written off Davis already.
"I feel that if we could all settle down with the expectations and just give people opportunities, we may get surprised," Rivera said.
The coach also emphasized what has been a consistent talking point since he took over in Washington — that the past needs to be left in the past.
In this case, it related to the launch of a scheduled new name and logo on Feb. 2.
"I don't want to get pulled backwards," Rivera said. "This is a chance for us to step beyond the shadow of what we've had to deal with and really start fresh, start new. It'll be an opportunity."
That may be easier said than done. The U.S. House is likely to hold hearings related to leaked emails from the Wilkinson Report into sexual misconduct among team executives in the coming weeks.
(804) 649-6546
Twitter: @michaelpRTD