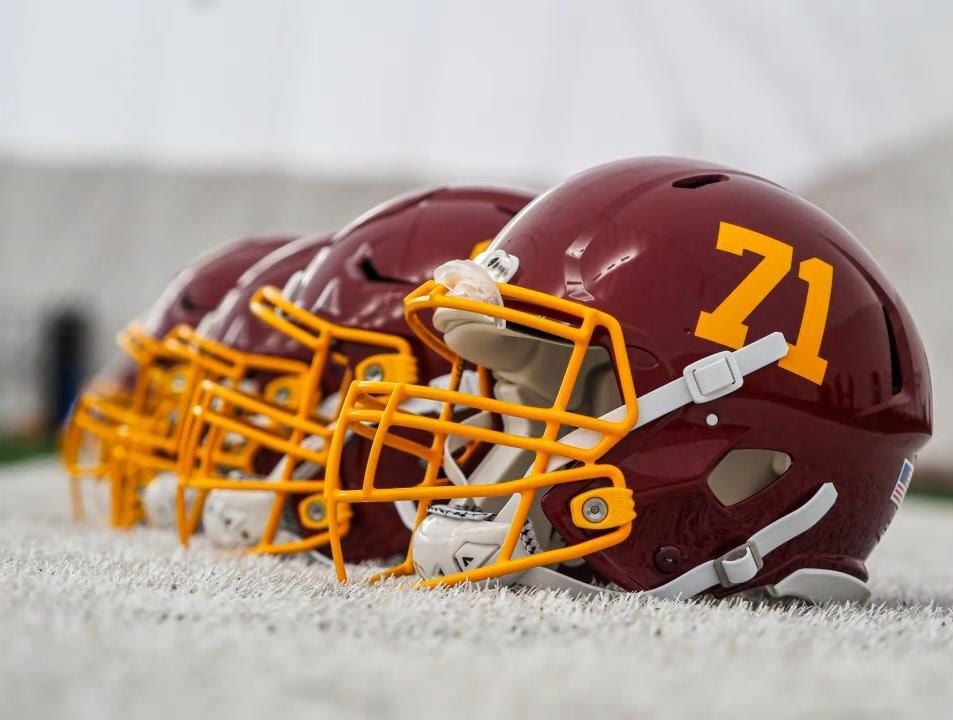 ASHBURN - On Aug. 16, the Washington Football Team put out a behind-the-scenes video showing fans the progress they had made in coming up with a new name for the team.
To review - the team will launch its new mascot, logo and identity next spring, and multiple outlets have reported it will not be the "Washington Football Team."
In the video, the major players - team president Jason Wright, coach Ron Rivera and others - are seen discussing eight names.
After that video was released, it was suggested that those eight names were the "finalists," something team president Jason Wright disputed.
On Tuesday, co-CEO Tanya Snyder, wife of owner Dan Snyder, appeared on an episode of ESPN reporter Adam Schefter's podcast.
Schefter, considered to be the most connected reporter in NFL circles, read off the list of eight to Snyder, and asked if those were the candidates.
"That's right. Has that been said?" Snyder responded.
Schefter then pressed Snyder to whittle the list down further, to which she declined.
The list of eight: Armada, Presidents, Brigade, Red Hogs, Commanders, Red Wolves, Defenders and the Washington Football Team.
Snyder would allow that the list has been trimmed to three, with radio host Kevin Sheehan further reporting that the team has identified a preferred name, but is also working through the process with two other names as backup options.
After the podcast appearance, ESPN posted about the eight "finalists" on Wednesday morning, but an hour later, that post was deleted.
Schefter wrote this: "A WFT spokesperson said this morning that the list of eight names is a selection of names that were highlighted in their Making the Brand video, not a final list of potential name candidates."
If the final name was indeed in the eight, leading Snyder to agree to Schefter's list, it's possible the list can be narrowed down even further - removing WFT, and Defenders also feels unlikely, given that it was the name of Washington's XFL team just two years ago.
Wright and Snyder have both hinted that legal hurdles would be a potential obstacle to picking a candidate, and Redwolves is trademarked by Arkansas State University.
That would leave five: Armada, Presidents, Brigade, Red Hogs and Commanders.
Of course, there's also the matter of an entire football season happening first.
Wright told The Times-Dispatch earlier this summer that he believes fans will rally behind the name as long as the process is sound.
"As long as we create a brand that embodies (our best qualities) in deed and not just in word, I think we're going to be all right in the long run," he said. "We really are. As long as we're buttoned up on all our other process stuff, so it's not a messy-ass rollout, we're going to be in good shape."
(804) 649-6546
Twitter: @michaelpRTD