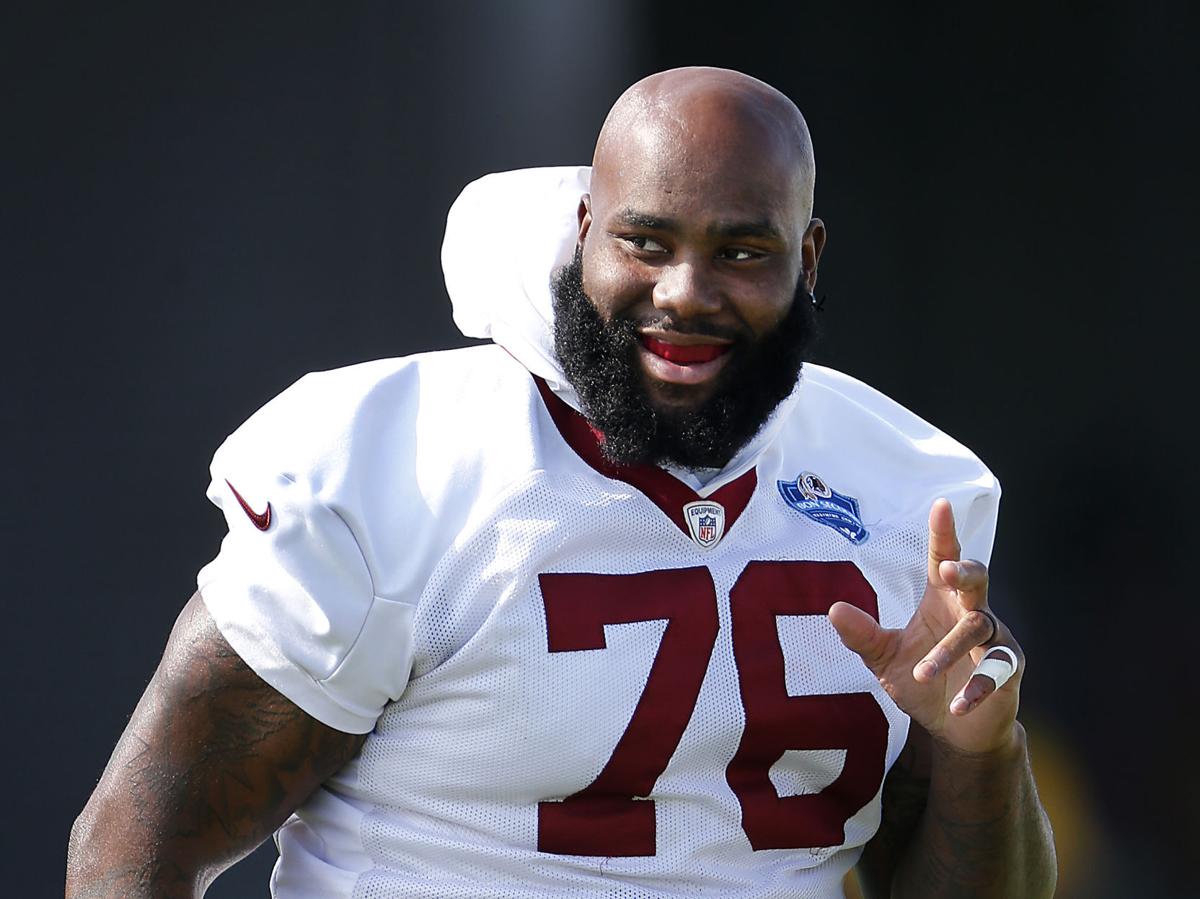 The coronavirus made training difficult for a number of NFL players, as private gyms and facilities closed.
Morgan Moses had no such problem.
Moses, an offensive lineman who attended Meadowbrook and Virginia, moved into a new home in Leesburg last December and had it built to accommodate his training needs.
"I have about 20 yards of turf in the house," he said Friday. "I have a sauna, steam room, hot tub, cold tub. Pretty much everything."
As a result, he's been the man to see when his Washington teammates were in Northern Virginia this offseason.
Brandon Scherff, who along with Moses anchors the right side of Washington's offensive line, worked out at the house when he was in the area.
"When we were in quarantine here, I would go over there and get a lift in," Scherff said. "I appreciate Morgan. I've played with him for six years. This will be Year 6 on the line. He's helped me out a lot and I've tried to do the same for him, so it's kind of fun being two of the older guys on the team now."
Scherff spent the rest of the offseason in his home state of Iowa, where he enjoys the rural life.
He said he didn't have any issues working out because of how few people were around him.
"You just wear a mask when you need to, take care of yourself, and stay away from people," he said. "And in Iowa, you can do a pretty good job of that."
Moses' home gym sits empty now, with players having returned back to the former Redskins Park in Ashburn. Workouts continue this week, with the first full-team workout scheduled for Thursday.
July marked the first time the players had been in the building since the 2019 season ended, and their first time in person with new coach Ron Rivera.
Moses said the downtime allowed him to spend more time with his family and take on roles he otherwise couldn't do.
"In the morning time, we had school," he said. "I taught my youngest son. That was good just being able to be around them. Our job is year-round, and people don't realize that after the season you have a couple weeks where you take off but then you've got to get back to grinding and getting in shape for OTAs and things like that. So just being able to enjoy my kids and enjoy my house, it's been a great deal for me."
Now he's back at his day job, ready to team up with Scherff and enter the unknown.
Moses missed most of his first season with injuries, and Scherff arrived the next year, meaning both have run parallel NFL journeys. Along the way, they've also both married and had children, further cementing their bond.
"He's a great person, a great father off the field and a great friend," Moses said. "Just continuing that relationship on and off the field, hopefully it has a trickling effect in the room.
"Just that relationship that we built over the years, basically starting in this league together has been a great thing. Just continuing it, I think it's Year 6 and Year 7 for us, we're just continuing to move forward."
(804) 649-6546
@michaelpRTD