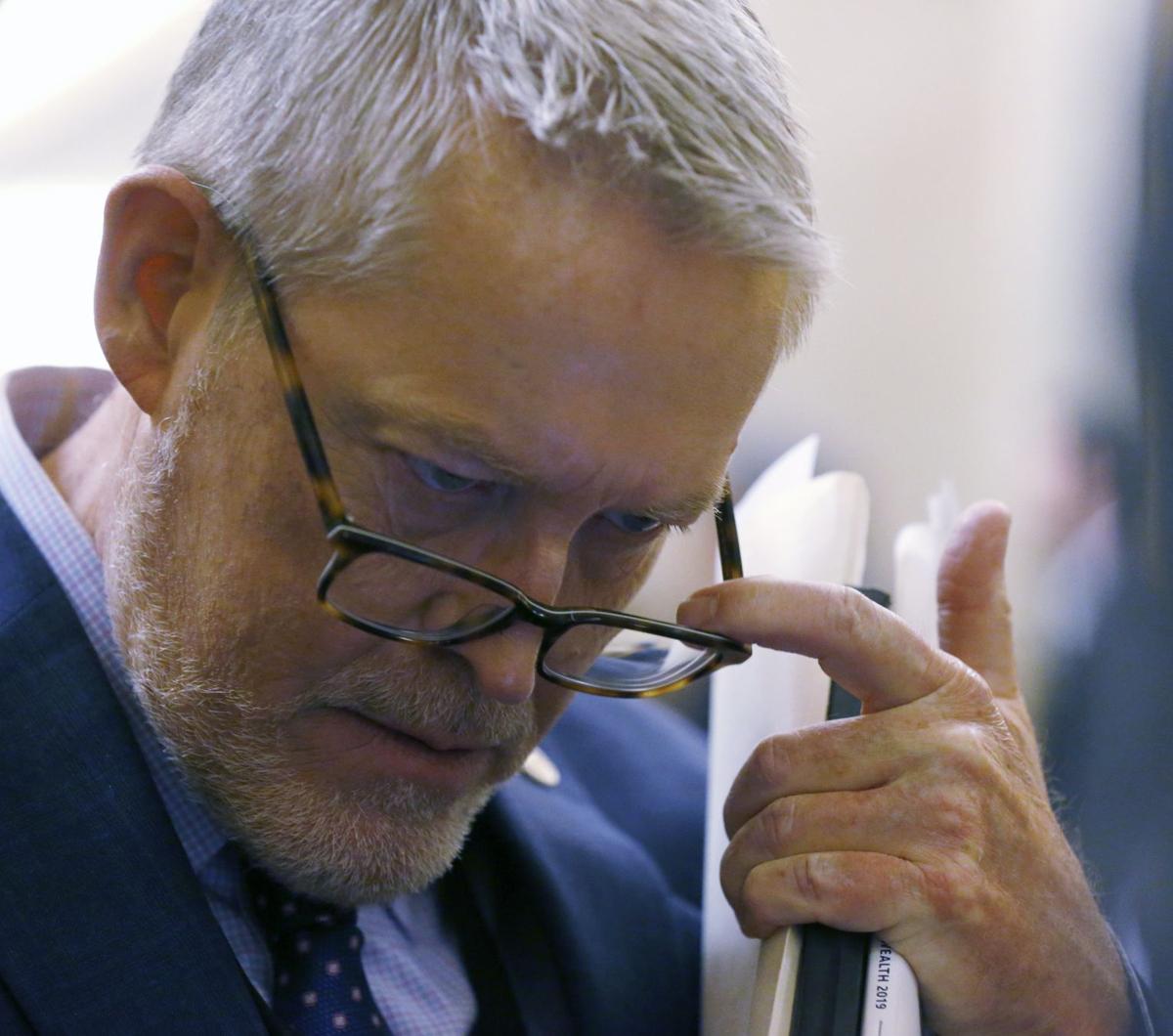 On Tuesday, the guidebook that will direct sports betting operations in Virginia received the green light.
The Virginia Lottery Board, in its September meeting, moved to approve the regulations that will govern sports betting. Sports betting legislation went into effect July 1, and the lottery board was designated to regulate the activity.
The lottery has been working since the spring to turn the legislation into a regulatory framework, and it released drafts of the rules for public comment in July and August.
Comments were reviewed, tweaks were made and approval was granted Tuesday.
"Creating a regulatory structure for sports betting within the aggressive timeline that was mandated by the legislature consumed a lot of bandwidth over the summer," Kevin Hall, the Virginia Lottery's executive director, said in Tuesday morning's meeting. "And today's board action will represent a really significant step forward."
The approved regulations were posted online at www.vagamingregulations.com, and will be effective once posted to the Virginia Register in early October.
From here, the lottery will give sports betting stakeholders a mechanism to glean guidance on the betting permit and license application processes. Sports betting permit applications will be accepted Oct. 15 through midnight Oct. 31. Permit seekers can also begin to apply for licenses for their principals, vendors, suppliers and employees on Oct. 15.
There will be a 90-day review period for each application, and a consultant has been hired to help with the process. The clock will start once all materials are in the lottery's hands.
"So an applicant will have to provide us all the documentation that we're requesting prior to us deeming it complete," Gina Smith, the lottery's deputy director for gaming compliance, said in Tuesday's meeting. "And once it's completed, we'll do our investigations and our due diligence and within 90 days issue a decision."
The hope, Smith said, is that by January operators will be up and running. State legislation calls for at least four and up to 12 sports betting permit holders.
After drafts of the regulations were posted for public review, the lottery received 183 comments between two portals on the state's regulatory town hall site.
Commenters included a range of companies, including DraftKings, FanDuel, Penn National Gaming and BetMGM. Leagues including the NFL, NBA, MLB and PGA were represented in the comments as well.
"Virginians are ready to bet on sports legally," James Chisholm, DraftKings' director of global communications and public affairs, said in a statement. "We all share a common goal of creating a robust, dynamic, customer-centric sports betting market in Virginia that generates much-needed tax revenue for the commonwealth, and pulls thousands of Virginians, who are already regularly betting on sports, off of illegal platforms, which offer no consumer protections or responsible gaming resources."
Changes made based on public comments touched sections in the regulations on self-exclusion, bonds, permissible wagers, system integrity and security assessment, minors and prohibited players, advertising and marketing, geolocation, and the sports betting consumer protection program (including the bettors' bill of rights).
Clarifications and adjustments were also added to the definitions of certain terms, including college sports, gross revenue, prohibited conduct, affiliate, affiliated marketer and principal.
An information security system section was added that, according to a presentation slide, "requires the permit holder to implement, maintain, review and revise and comply with a comprehensive information security system to protect data."
A section on identification cards was deleted since operators will be online.
The lottery has signed a contract to be part of a custom online licensing system built by the Maryland Lottery and Gaming Control Agency, Hall said. That portal will be used to receive and process license applications.
In the coming weeks, the lottery will provide information for potential applicants and work with them on what the application process will entail. The lottery expects to push out application documents and instructions online in a matter of days.
In about a month, companies will begin to try to stake their claim on Virginia's market.
"We understand it's an aggressive timeline. It's an aggressive timeline for us also," Smith said. "So that was one of the goals, was to lay all this out and give everyone ample opportunity to let it soak in, gather their documentation, so that when we say go they're ready to go also."
(804) 649-6442
@wayneeppsjr