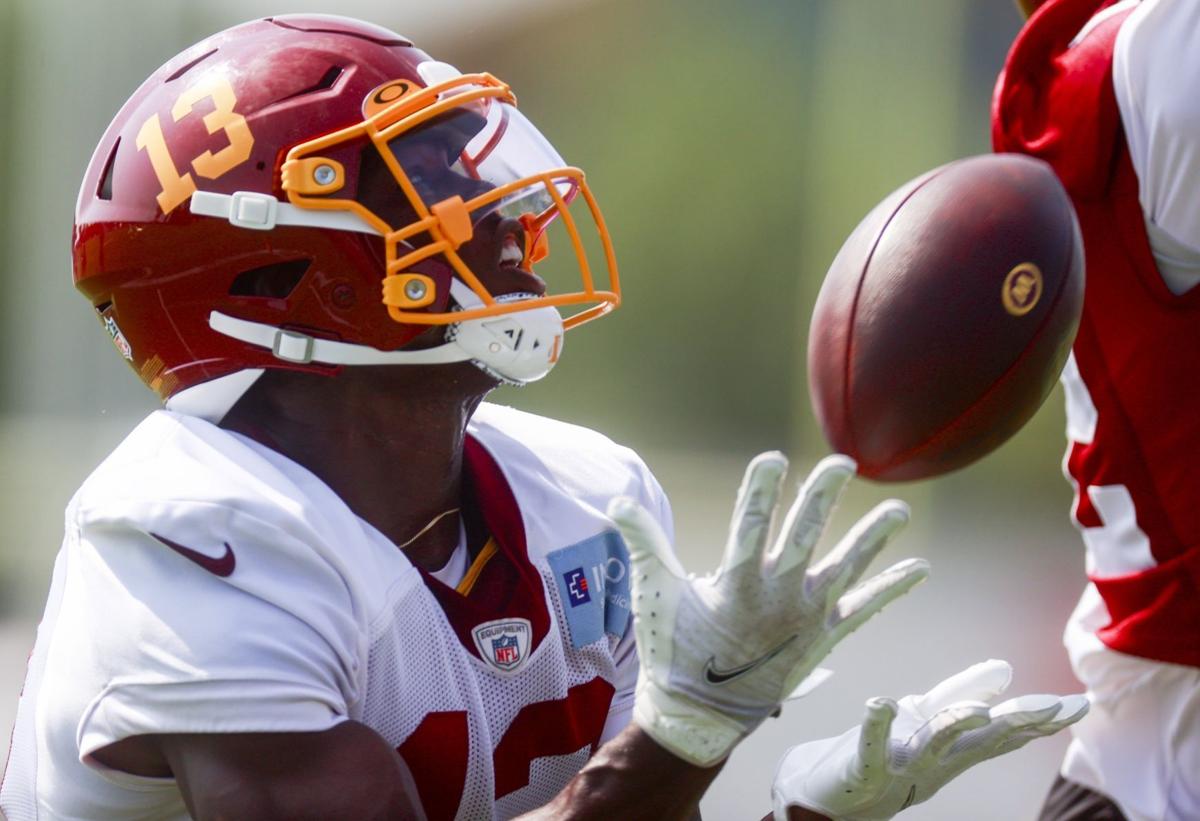 Longtime followers of the Washington Football Team will remember the famous 2015 joint practices with the Houston Texans, which included a full-team brawl and a mispainted field that was immortalized on Hard Knocks.
One of the participants in that fight was Chris "Swaggy" Baker, the longtime fan-favorite defensive lineman. Baker was on hand at Friday's practice, and before the workout we shared a laugh about the Texans melee.
About an hour later, it was go time for this year's squad.
The tight ends felt they were being held too much by the defense (they were), and Temarrick Hemingway voiced his displeasure to Montez Sweat. The two tangoed briefly, and Hemingway kept chirping even as he was led away.
On the next snap, Sammis Reyes was held by Cole Holcomb. Reyes shoved, Holcomb threw a punch, and the two were separated.
Under previous coach Jay Gruden, this would have almost certainly resulted in a benches-clearing brawl shortly thereafter - Gruden didn't mind players getting it out of their systems, and even viewed it as a team-building activity when they did it against the Texans and later the Jets.
New coach Ron Rivera wants nothing of the sort. He inserted himself into the fray right away, and huddled the team to let them know lapses in discipline will be costly during games.
That was the end of that.
More Friday observations:
--It was probably the hottest day of a hot week, but the work remained crisp for most of the practice, and in a twist, the offense was the clear winner on the day. Ryan Fitzpatrick and the first-team unit seems to have made real strides in getting its timing down.
--Friday brought the first one-on-one sessions between receivers and cornerbacks. There were no major revelations (Terry McLaurin is still amazing), but Kelvin Harmon had a sharp catch as he continues to prove he's back from a torn ACL that sidelined him last year.
--Troy Apke, former safety, has made highlight plays each of the last two days at cornerback. Still, I'm waiting for the preseason games before declaring he's turned the corner.
--McLaurin had the catch of the day, hauling in a 45-yarder from Fitzpatrick. After, he yelled: "I see you, Fitz!"
--Cam Sims left with a knee injury, but coach Ron Rivera said the departure was precautionary.
--Rivera left Thursday night's walkthrough early. He said the combination of the heat and the intense workload got to him as he continues to recover his stamina after last year's bout with cancer. He made a point to have extra water, and the training staff brought him iced towels on Friday morning.
--Daron Payne knocked down another pass at the line of scrimmage. Routine event.
--Saturday's practice is the final one in Richmond. Tickets are sold out for the event. Ron Rivera will appear on NFL Network shortly after the workout ends (about noon).
(804) 649-6546
Twitter: @michaelpRTD