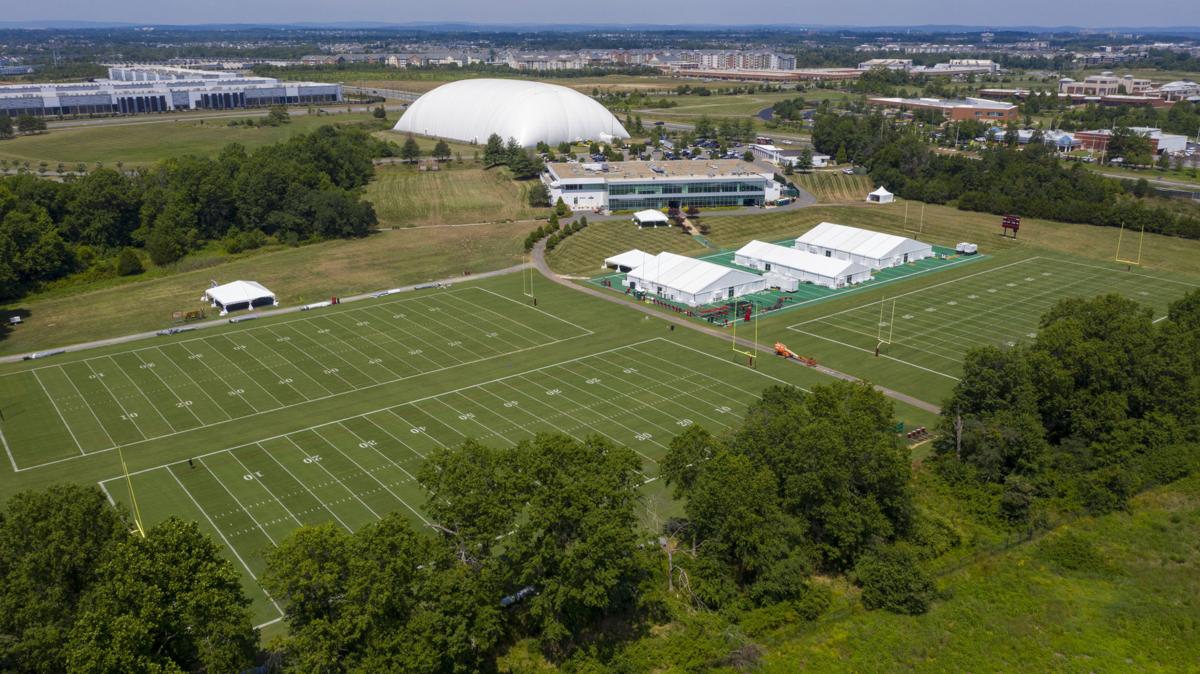 After avoiding the coronavirus for months, the Washington Football Team learned of its first positive test on Monday night.
The team closed its Ashburn facility, pending the results of further testing. If tests administered Tuesday night are all returned negative, the team plans to have players return to the facility for a distanced workout on Wednesday.
Defensive lineman Matt Ioannidis is the player who tested positive, according to an NFL Network report. Ioannidis has been on injured reserve since October, and did not travel with the team to Detroit this past weekend, a source confirmed to The Times-Dispatch.
That has team officials hopeful that the positive test was an isolated case.
Washington is scheduled to play a home game against Cincinnati on Sunday. On Monday, the team said it would not allow fans in light of a recent spike in cases regionally. (The initial plan had called for about 1,000 fans to attend.)
That game will be followed by a Thanksgiving matchup in Dallas, one of the NFL's biggest games each year.
The Cowboys recently moved their staff into a hotel near the team facility. Players in Dallas have not yet taken a similar step.
This is the first positive case for Washington, an organization that has been more cautious than most. The team was the first to shut down its facilities and ban employee travel when the outbreak started.
Before players reported, the team constructed an extra weight room and more meeting rooms to allow players to distance throughout the day.
Players also wear wristbands that track their contacts at the facility to aid in contact tracing.
At least two Washington players contracted the coronavirus this spring before reporting to training camp, but there had been zero positives since the team gathered.
Coach Ron Rivera appealed to players to keep the virus out of the facility as he went through cancer treatments earlier this year.
He was asked by a television reporter on Thursday why Washington had success other teams hadn't to that point.
"You just jinxed us," Rivera said with a laugh.
He added: "I think, for whatever reason, our guys have been very diligent about it, which we really do appreciate. We've been very good. I do know that [player development director] Malcolm Blacken and his guys are constantly checking in on the guys, calling the guys, reminding the guys of their COVID responsibilities, their testing and all that kind of stuff.
"Hopefully, we can continue that and skip this jinx that was just put on us and stay COVID-free and keep our fingers crossed that that's what happens. But I really do attribute it to our support staff that really do stay on our players and constantly remind them to be careful and smart and doing their testing."
On Tuesday, the team put out a statement in light of the positive test.
It read, in part: "We will continue to work closely with the NFL's chief medical officer and follow the league's guidance. The health and safety of our players, coaches and staff is our number one priority."
(804) 649-6546
Twitter: @michaelpRTD